Skip Navigation
Website Accessibility
Sneak Peek: Quilt Sampler Magazine featuring Corn Wagon Quilt Co.!

One week from today... (queue drum roll) a moment long awaited... (intensify drumroll) May 1st, 2020... (ring the gong, release balloons, launch fireworks) Quilt Sampler Magazine May/June issue featuring Corn Wagon Quilt Co. officially hits newsstands and quilt shops! We are overjoyed and at the chance to be included in this years list of Top Shops selected from over 3,000 quilt shops across North America! Would you like to be the first to get a sneak peek? Well, you're in luck! The folks at American Patchwork & Quilting released a short video tour of the Corn Wagon giving you an inside look at what you'll find here at the quilt shop! You can view it here.

Back in November 2019, a delightful team of photographers visited the shop. It was fascinating to watch them work as they focused their cameras on special features unique to the Corn Wagon. While at the shop they took a quick walk through with a video camera giving you a chance to feel what's like to step inside our doors. While many of us are staying home at this time, we feel it's a timely opportunity to visit our happy place with out leaving the safety of your own sanctuary. You'll also find a special segment on American Patchwork & Quilting's podcast next Monday, April 27th!

And now for an extra special preview...

Each of the 10 Top Shops featured in Quilt Sampler Magazine is asked to design their own original quilt to be included in the magazine with a pattern. Ramona Sorensen designed, pieced and quilted the
Summer Blossoms
quilt exclusively for this publication! Jen Tanner pulled together a unique scrap-happy mix of fabrics from a variety of collections to create an airy summer palette. Pieced blossom blocks are designed to make this quilt quick and easy. It's a great scrap buster quilt and would be lovely made from nearly any fabrics but if you like the quilt as shown in the magazine... good news; we have kits available and Ramona would love to quilt your finished quilt just as she did for her original work of art!

We are releasing a limited number of kits for pre-order on our website! We cannot distribute the kits or magazines until May 1st but if you would like to guarantee a kit with your name on it, click here to pre-order and request shipping or curbside pickup! We'll have your kit ready for you as soon as next Friday!


Our
Summer Blossoms quilt kit
includes 25 beautiful summer prints for blossom blocks, solid white fabric for background and a subtle aqua stripe fabric for binding all packaged in a convenient zippered, vinyl project pouch. That's everything you need to piece this 72.5" x 86.5" quilt top. The Quilt Sampler May/June 2020 magazine must be purchased separately.
And here's a sneak peek of the cover! You can still pre-order your copy of
Quilt Sampler May/June 2020
on our website by clicking
here
. We can't wait to have a look inside to see all 10 Top Shops.
Quilt designed by Ramona Sorensen. Used with permission from Quilt
Sampler® magazine. ©2020 Meredith Corporation. All Rights Reserved.
When we were first notified of our inclusion as the encore shop for the next issue, we had grand ideas for a big release party but never imaged we'd be experiencing a pandemic come spring. Not to worry! Our plans won't go to waste! We have a big celebration brewing with an incredible sale as soon as it is safe to gather in large groups! Won't it be wonderful to welcome everyone out again? We'll have so much to celebrate together at the Corn Wagon!
Chalk It Up Wool Applique for May

I don't know about you, but spending some sunny mornings in my garden has been a saving grace during these trying times. This fun wool applique project with watering can, daisy and mother bird with the sweetest nest of babies speaks volumes of the beauty of life at home. We have kits and patterns available in-store with everything you need to make this spring project by Buttermilk Basin.Give us a call at the shop during our temporary hours (Mon-Sat, 10am-2pm) pay by phone and request curbside pickup for a fresh new project you can start today!



Happy Mail! The cutest house blocks are beginning to arrive from customers contributing to our own Village Quilt! A couple of weeks ago we shared a free Village quilt pattern download from Moda Fabrics and put a call out for blocks. If you missed the pattern you can access it by clicking here. As you make your own village, we're asking you to make one extra block, add your autograph and mail it to the Corn Wagon Quilt Co. (303 E. 400 S., Springville, Utah 84663). We will be putting together a Village quilt to put on permanent display at our retreat center using all the blocks we receive from YOU, our quilting community. They can be any combination of colors as long as you adhere to the block size in the pattern. Thank you to those who have contributed blocks! We have loved reading your notes and seeing your colorful combinations! It takes a Village and we sure do love ours!
cornwagonquilts.com
---
Upcoming Sales & Events
Because we respect the health and safety of our customers and employees, ALL sales, promotions and events are suspended until further notice to discourage crowds from gathering in the shop. This includes Monday at the Merc, Wednesday's Word and Wrong Price Wednesday (fat qtr sale).



INSTEAD, we invite you to join us for some awesome discounts and deals on our NEW Corn Wagon Live Sales on our Facebook page every Thursday at 2:00 pm. If you miss the Live broadcast you can always view it later and still shop! Preregister to buy using this link:

https://cornwagonquilts.commentsold.com/

By preregistering, you'll be ready to purchase from ANY of our Corn Wagon Live Sales and even have the ability to purchase some items from our Instagram page!


CLASSES & EVENTS:
At this time we feel it is best to continue the postponement of classes and events through the end of May. We miss all of you and the excitement you bring to our School House. If you are registered for a postponed class, your teacher will be in contact with you with new dates as soon as it is safe to reschedule. We would like to address the following events specifically:
S.A.B.L.E. SALE scheduled for this Saturday, April 25th will be rescheduled for fall. If you reserved a parking stall, we will be in touch with options.

SUFFRAGETTE SATURDAY

scheduled for this Saturday, April 25th will be provided as an email slideshow and demo for those registered. Kits will be available at the shop Saturday or later for pickup or you may call and request shipping.
CARMEN GEDDES TRUNK SHOW scheduled for May 7th will be rescheduled for fall.
OPEN HOUSE scheduled for May 7th-9th has been cancelled. This is usually when we release new summer classes, however, we hope to fill our summer School House schedule with those classes which have been postponed. We will announce new classes late summer.

SATURDAY SAMPLER

scheduled for May 9th is being evaluated. We are working to come up with a safe way to move forward this month which may involve an online demo by Amy McClellan. Stay tuned for more details.
UTAH SHOP HOP 2020 scheduled for May 27th-30th has officially been postponed. It will be rescheduled for late summer/early fall. Dates to be announced. Won't it be fun to have a fall shop hop?!

Thank you for supporting your local brick-and-mortar quilt shop!


We feel honored to be part of such a wonderful quilt-making community.



We hope you'll visit us again soon,
Jen and the Girls
at Corn Wagon Quilt Co.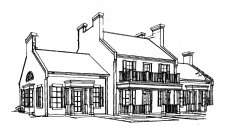 We would love to hear from you!
801-491-3551
https://cornwagonquilts.com/