Hot off the press!!! Today is the official release date of Quilt Sampler May/June 2020 featuring Corn Wagon Quilt Co. as one of 10 Top Shops! We must thank you all for your loyalty and friendship through the years. It's our fantastic creative community that has made this quilt shop a success! We had plans for a BIG celebration and sale to thank you and are sad to have to postpone the festivities due to the current state of the world but you know us! The party will indeed go on as soon as it is safe to gather again! We want to see you and thank you sincerely, face-to-face, with a big Corn Wagon welcome hug - - so we will wait patiently for that day to come. But we CANNOT wait to share the new magazine and our original quilt pattern designed for this publication!


Magazines and Summer Blossoms quilt kits are now available at the shop and online!
Click
here
to order and request shipping or curbside pickup. If you pre-ordered a magazine or kit, they are now ready for pickup. Hooray!!! If you requested shipping, happy mail is on the way! The delightful Summer Blossoms quilt designed, pieced and quilted by our own Ramona Sorensen is now on display at the quilt shop. Kits for this quilt include 25 beautiful summer prints for blossom blocks, solid white fabric for background and a subtle aqua stripe fabric for binding all packaged in a convenient zippered, vinyl project pouch. That's everything you need to piece this 72.5" x 86.5" quilt top. The Quilt Sampler May/June 2020 magazine must be purchased separately.


Did you notice that happy little quilt on the rocking chair? Well, back in 2003, when Corn Wagon Quilt Co. was featured in Quilt Sampler Magazine for the first time, Mary Jacobson designed our shop's original pattern, Little Prairie Houses. You might remember it? You may even have a kit in your stash? Or perhaps it's finished and you've been enjoying it in your home for the past 17 years! We decided it would be fun to revisit that original pattern. Mary Jacobson selected a scrap-tacular new fabric selection and re-made her original design with a whole new look! We're calling it Quilt Sampler Revisited and we have kits in-store that include the out-of-print 2003 magazine issue with the pattern! We currently have the original quilt and the revisited version on display at the shop. It's fun to see that while styles may change, a great quilt design truly is timeless.



Friday, May 1st is a happy day at Corn Wagon for more than one reason! Our Quilter's Mercantile is re-opening it's doors just in time for some Mother's Day gift shopping. With Utah officially entering it's "orange" moderate risk phase of COVID-19 recovery, we will cautiously move forward with a soft opening at the Merc.

Fridays and Saturdays

, the Quilter's Mercantile will be open to walk-in customers

10:00am - 2:00pm,

in conjunction with the quilt shop. Monday through Thursday, the Quilter's Mercantile will be open to shopping by appointment. Give us a call at the quilt shop 801-491-3551 and make arrangements for Shannon to meet you at the Merc! We encourage all customers and employees to wear a mask. Curbside service is available at the Merc by calling 801-491-3552, 10:00am - 2:00pm. We have some seriously great gifts for moms including these coordinating water bottles, cosmetic cases, pill organizers and MORE!



What makes mom's happy on Mother's Day? Fabric of course! One of the best ways to help her find the fabric she wants most is by giving her a Corn Wagon Gift Card. Even better... purchase a gift card valued $50 or more before Mother's Day (May 10th) and receive a coupon for a free yard of fabric! One coupon per customer. Must be purchased in-store. If you would prefer not to enter the shop at this time, we would love to help you order gift cards by phone and arrange curbside pickup or shipping!


Utah Shop Hop Rescheduled
With respect for our customer and employee health, the decision has been made to postpone The Utah Shop Hop 2020, previously scheduled for the last week in May. Instead we look forward to hosting this event in the fall and we're adding an extra day for extra fun! $5 passports will go on sale June 1st at participating quilt shops. For a complete list of shops and a map visit utahshophop.com This year's theme is based on a "quilt walk" where each participating shop will be represented by it's own "Barn Quilt." Passport holders will receive an original free pattern at each stop along the walk and have the chance to win some amazing prizes. Should the restrictions on gathering continue into August, the Utah Shop Hop committee is developing a creative Plan B for a virtual shop hop! Of course, our hope is to move forward with our traditional walk-in shop hop but we will be prepared to provide those who purchase passports with a great Shop Hop experience however possible Tuesday, August 18th - Saturday, August 22nd!


cornwagonquilts.com
How many of you have seen the beautiful Super Bloom Block of the Month by Edyta Sitar of Laundry Basket Quilts but were heartbroken to find the kits were completely sold out on their website? Guess what... we have a limited number of full kits available here at the shop! Our kits feature Edyta's gorgeous Super Bloom fabrics to piece the 65" x 73" quilt top as shown in her block of the month and include the full pattern as well as laser cut, fusible Silhouettes for easy applique! Fabrics are bundled conveniently by month and come together in a large, zippered vinyl project pouch perfect for storing your pieces as you work on blocks each month. The complete kit is $329. Perhaps the best part is you can follow along monthly on Edyta's blog where she is providing monthly tutorials for each step! Click here to view her Block 1 tutorial and get a taste of how great this project will be. Her photos and instructions provide excellent step-by-step guidance. Purchase from our website or call the shop today to order your kit before they're gone and get started right away!


Quilter's Corn-er

Yes! We are still accepting quilts for machine quilting service! Hooray! In fact, did you know there is a
form you can print from our website
? Fill it out as best you can and attach it to your quilt top. Call the shop to arrange a curbside drop off Mon-Sat, 10am - 2pm or ship your quilt to us at 303 E. 400 S., Springville, UT 84663 One of our quilters will contact you with any questions or to make clarifications. It's a safe and easy way to get all those quilts you're finishing during "I-sew-lation" into the quilter!
Our Motif-of-the-Month for May is FLOWERS! Request an edge-to-edge design incorporating flowers before the end of May and receive 20% off the cost of quilting service!
---
Upcoming Sales & Events
Saturday Sampler
Beginning Saturday, May 9th
We are excited to announce, we have developed a safe way to move forward with this month's Saturday Sampler! Finish up those blocks from March so you'll be ready to pickup May's kit for free!
For the health and safety of all involved, May's Saturday Sampler will be organized the following way:
+ For the demo, you will receive an email on May 9th with a link to a video tutorial by Amy McClellan.
We will NOT meet in the classroom for a demo this month.
+ Kits will be available for pickup beginning Saturday, May 9th, 9:00am - 2:00pm.
+ To discourage a large gathering Saturday, a one week window (05/09 - 05/16) will be allowed for you to bring your finished blocks to the shop 10am - 2pm in order to receive May's kit free!
+ You will need to be present at the shop during the specified dates with your finished blocks from March to receive May's kit free.
+ A table will be set up outside our back door Sat, May 9th, 9am - 2pm, where you may show your finished blocks and pick up your free kit without entering the shop. Please allow 6 feet between customers if you have to wait in line.
+ If you need to pay the $5.50 for your kit, you will either need to enter the shop to pay OR call ahead and pay by phone and arrange curbside pickup.
+

If you must enter the shop, please wear a mask and adhere to social distancing recommendations.
You may be asked to wait to enter the shop if we are already at maximum capacity.
+ This month's coupon will be a "comeback coupon" for use in the shop May 16th - June 12th. This is to encourage everyone to spread out their in-store shopping while still enjoying an exclusive Saturday Sampler discount.
Because we respect the health and safety of our customers and employees, ALL sales, promotions and events are suspended until further notice to discourage crowds from gathering in the shop. This includes Monday at the Merc, Wednesday's Word and Wrong Price Wednesday (fat qtr sale).



INSTEAD, we invite you to join us for some awesome discounts and deals on our NEW Corn Wagon Live Sales on our Facebook page every Thursday at 2:00 pm. If you miss the Live broadcast you can always view it later and still shop! Preregister to buy using this link:

https://cornwagonquilts.commentsold.com/

By preregistering, you'll be ready to purchase from ANY of our Corn Wagon Live Sales securely and even have the ability to purchase some items from our Instagram page simply by commenting!


Thank you for supporting your local brick-and-mortar quilt shop!


We feel honored to be part of such a wonderful quilt-making community.



We hope you'll visit us again soon,
Jen and the Girls
at Corn Wagon Quilt Co.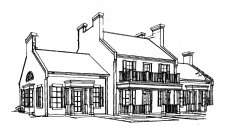 We would love to hear from you!
801-491-3551
https://cornwagonquilts.com/