Our hometown of Springville, Utah, sits nestled at the base of the Wasatch mountains. It's uniquely positioned between town and country. Leave town to the north and you'll enter a bustling metropolis that's home to two universities and many growing businesses. Exit Springville to the south and you'll find quiet communities with sprawling farmland. It's both a convenient and beautiful setting. As our city wakes up in the spring, it's not uncommon to hear the sounds of baby farm animals. As a little girl I always looked forward to a spring drive through the fields to spot new foals in the pastures, numerous brown-eyed calves, funny piglets and perhaps my favorite, baby lambs. Spring just wouldn't be spring without the beauty of new life and hope of growth to come. It was perfect timing when Carmen Geddes of TenSisters handicraft walked into the Corn Wagon to pull fabrics for her Be Ewe-nique quilt. During the Easter season she featured this adorable design in her "Feed My Sheep Quilt Along." Nine sheep are pieced using six panels of her EasyPiecing Grid. We especially love this version that includes one ewe-nique black sheep! Carmen chose beautiful neutral homespuns from the collection at our shop to make her quilt. Our own Lexi Lamb was smitten (for obvious reasons) and put together her own flock of EasyPiecing sheep.

We're so happy to have kits available for you here at the shop to make your own just like Carmen's & Lexi's. Kits include the free pattern, fabrics to piece the 53" x 56" quilt top and binding plus the 2" finished grid necessary, all packaged in a zippered, vinyl project pouch for $99.99. The pattern is available as a free download from tensisters.com as well as some excellent tutorials on how to use the EasyPiecing Grid.
Look at the texture these homespun Diamond Textiles add to each ewe-nique sheep. Custom quilting by Emily Herrick adds more dimesion and personality.
This was Lexi's first time working with the EasyPiecing Grid and she loves it so much, her flock just keeps growing! Lexi had a little lamb... or two... or twelve. She followed Carmen's lead and is now having a blast making
Be Ewe-nique
pincushions using the 1/2" finished grid! Can you hear them Baa?! We have kits for these little pincushion darlings in-store as well for just $14.99! SEW CUTE and easy to piece! They would make the cutest gifts. The Be Ewe-nique pattern has options for using the 2," 1.5," 1" or .5" finished grid so you can have fun playing with the size of your project, making it truly ewe-nique!

If ever there were a project that called for wool... how about making one of these fluffy sheep into a wool pillow? Again, the EasyPiecing Grid comes through as a great time saver and precision tool. Marianne Michaels put together kits with felted wool for piecing this Ewe-nique woolie sheep pillow. We have them in-store now!


Happy Mother's Day

!

It's not too late to pick up a Corn Wagon Gift Card before Mother's Day! Mom could choose that quilt kit she's had her eye on, register for a class or even use it toward machine quilting service to finish her latest project! The best part... purchase a gift card valued $50 or more before Mother's Day (May 10th) and receive a coupon for a free yard of fabric! One coupon per customer. Must be purchased in-store. If you would prefer not to enter the shop at this time, we would love to help you order gift cards by phone and arrange curbside pickup or shipping!
cornwagonquilts.com

With Utah officially entering it's "orange" moderate risk phase of COVID-19 recovery, we will cautiously move forward with NEW extended store hours! The Quilt Shop & Quilter's Mercantile will now be open to walk-in customers Mon-Sat, 10:00am-4:00pm. We still offer and encourage curbside service. Please, continue to adhere to social distancing recommendations. For the protection of all who enter, our employees will be wearing face masks and sanitizing their hands regularly. We ask that our customers do too. We look forward to welcoming more of you into the shop!
This might just be the cutest thing I've seen in a while! Stacy Iest Hsu of Moda has designed her most clever cut-and-sew panel yet. Two lovable frogs are ready for a
Sunday Picnic
. They have a basket FILLED with delicious summer delights. Kids (and grown-ups) will have a blast building sandwiches with layers of meat, cheese, tomatoes and lettuce. No summer picnic is complete without a cold carton of milk and a slice of watermelon. It's all part of the 72" panel that comes complete with cut-and-sew instructions so your little ones can help you sew, then get right to playing. Our sample was sewn by Marsha's 12-year-old granddaughter, Averee Harward! Didn't she do a great job!? As always, there is an adorable fabric collection to go along with this panel so you can piece a picnic quilt for your endless summer outings. Come see what else is new at the shop for summer!
Many of you have asked and we've been anxiously awaiting it's arrival...
Catalina by Fig Tree & Co. has arrived!
It's absolutely gorgeous! We have yardage, precuts, patterns and, drum roll please, the Stars and Stripes Forever boxed quilt kit! These won't last long so come grab some right away or call and pay by phone and request curbside pickup.
Coming soon from Fig Tree & Co.... All Hallow's Eve will be here before we know it!

Photo Credit: Fig Tree & Co., Fresh Figs Blog by Joanna Figueroa

---
Upcoming Sales & Events
Saturday Sampler Tomorrow!
Beginning Saturday, May 9th
We are excited to announce, we have developed a safe way to move forward with this month's Saturday Sampler! Finish up those blocks from March so you'll be ready to pickup May's kit for free! For the health and safety of all involved, May's Saturday Sampler will be organized the following way:
+
Kits will be available for pickup beginning Saturday, May 9th, 9:00am - 2:00pm.
+

To discourage a large gathering Saturday, a one week window (05/09 - 05/16) will be allowed for you to bring your finished blocks to the shop 10am - 2pm in order to receive May's kit free!
+

You will need to be present at the shop during the specified dates with your finished blocks from March to receive May's kit free.
+

A table will be set up outside our back door Sat, May 9th, 9am - 2pm, where you may show your finished blocks and pick up your free kit without entering the shop. Please allow 6 feet between customers if you have to wait in line.
+

If you need to pay the $5.50 for your kit, you will either need to enter the shop to pay OR call ahead and pay by phone and arrange curbside pickup.
+

If you must enter the shop, please wear a mask and adhere to social distancing recommendations. You may be asked to wait to enter the shop if we are already at maximum capacity.
+

This month's coupon will be a "comeback coupon" for use in the shop May 16th - June 12th. This is to encourage everyone to spread out their in-store shopping while still enjoying an exclusive Saturday Sampler discount.
+
For the demo, use the following links for online tutorials by Amy McClellan for each block.

We will NOT meet in the classroom for a demo this month.

Sunflower Block:
Contrary Wife Block:
Compass Star Block Part 1:
Compass Star Block Part 2:
Texas Tears Block:

Sew-it-All Weekend is Back!
Friday, July 17 & Saturday, July 18th, 2020

Who's looking forward to getting out of the house to sew with some friends? We are! As regulations in Utah are opening up a bit, we are looking forward to gathering again, within safe reason of course. With a group of less than 20 safely distanced at our own sewing stations, we're looking to July for our next Sew-It-All Weekend. $65 includes lunch both days, a Sew-It-All pass for exclusive shop discounts and lots of fun with friends! We will continue to follow local guidelines. Should the need for further distancing return, we reserve the right to reschedule or cancel with in store credit as a refund but we hope this will be something happy to look forward to. For full details and to reserve your seat click here or give us a call at the shop 801-491-3551.



Corn Wagon LIVE Sale


Every Thursday, 2:00 p.m. on our Facebook Page
We invite you to join us for some awesome discounts and deals on our NEW Corn Wagon Live Sales on our Facebook page every Thursday at 2:00 pm. If you miss the Live broadcast you can always view it later and still shop! Preregister to buy using this link:

https://cornwagonquilts.commentsold.com/

By preregistering, you'll be ready to purchase from ANY of our Corn Wagon Live Sales securely and even have the ability to purchase some items from our Instagram page simply by commenting! Please, join us!


Thank you for supporting your local brick-and-mortar quilt shop!


We feel honored to be part of such a wonderful quilt-making community.



We hope you'll visit us again soon,
Jen and the Girls
at Corn Wagon Quilt Co.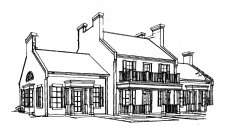 We would love to hear from you!
801-491-3551
https://cornwagonquilts.com/