I want to be just like her when I grow up, though if you ask her, she'll tell you she will never really grow up. Maybe that's just it. Our dear friend Suzanne Adams knows how to keep it real as a quilter. She tells the best stories (oh, does she have some good ones!), gives sound advice and has the best perspective on life. She'll be your mama bear when you need some backup and stands firm in her convictions. And her quilts... WOW... her quilts! We're not sure what we'll do without her behind the cutting table here at the Corn Wagon but we are excited for her as she graduates into retirement. Suzanne has been a Corn Wagon gal for nearly 20 years, joining the team just one year after the shop's establishment. I asked her how many quilts she has made, guessing it would be hundreds. She said with a smile in her voice, "Maybe! And I have hundreds more that are unfinished." She plans to spend more time in the sewing room attacking her record breaking fabric stash as well as enjoying time with family and working in her yard. When asked about her favorite part of working at the wagon, it was a simple answer. Friends. So many friends made through the years. That's a perfect word to describe Suzanne. Friend. Thank you for years of sharing your unmatched talents, quilts and friendship with all of us! We look forward to seeing many more quilted beauties and hope you'll pop in regularly and share your latest tales. Congratulations on your retirement Suzanne!

NEW Merc T-Shirt Promotion!
Help us spread the word about the Merc while wearing a cute and super comfy t-shirt sporting the Quilter's Mercantile logo just like the ones our team wears around the shop! They come with a bonus: wear your Merc shirt while shopping at the Mercantile and receive 10% off your purchase all day, any day! Though the end of June, you can pick up a t-shirt for just $14.99 (regularly $16.99)!

This new promotion will replace the t-shirt discount at the quilt shop that's been ongoing for years but was recently discontinued. We appreciate your support through the years as you've worn our wagon logo around town and hope you'll take this opportunity to help us introduce the Quilter's Mercantile to the community.

Let's talk for a moment about quilts with a dark background.
When choosing setting fabrics to effectively accent your quilt blocks, the obvious answers are often tones of white, white-on-white or low-volume fabrics but we're experiencing a strong trend toward dark backgrounds. Shades of grey, deep navy and even black are making a statement as backgrounds. Chambray woven textiles are looking fresh as a foundation and strong hues such as mustard and teal are appearing as bold options for both traditional and modern quilts.
This gorgeous Fig Tree Co. design highlights Joanna Figueroa's signature style and color palette but is striking against an out of the ordinary solid black background. Mary Jacobsen says the Scarlet and Sage quilt "was a party to make!" It comes beautifully boxed in a kit by Moda and includes the Crochet pattern by Fig Tree Co. and fabric bundles for piecing the 68" x 68" top and binding as shown. Available now in-store!



Summer hues pop against a navy background in this Sugarhouse quilt. Averi Smith followed the Dutch Windmills pattern by Villa Rosa Designs and had fun playing with a mix of happy floral and plaid prints from the Sugarhouse collection by local designer, Amy Smart. Pick up a kit today and stitch up this 72" x 96" quilt that's perfect for a summer picnic and a great project for quilter's of all skill levels.

---
Upcoming Sales & Events
We will be CLOSED Monday, May 25th for Memorial Day.



Currently the quilt shop and mercantile are OPEN to walk-in and curbside customers during our temporary hours Monday-Saturday, 10:00am - 4:00pm.

Because we respect the health and safety of our customers and employees, ALL sales, promotions and events are suspended until further notice to discourage crowds from gathering in the shop. This includes Monday at the Merc, Wednesday's Word and Wrong Price Wednesday (fat qtr sale).

INSTEAD, we invite you to join us for some awesome discounts and deals on our Corn Wagon LIVE Sales on our Facebook page every Thursday at 2:00 pm. If you miss the Live broadcast you can always view it later and still shop! Preregister to buy using this link:

https://cornwagonquilts.commentsold.com/

This one-time registration allows you to be ready to purchase from ANY of our Corn Wagon Live Sales and even have the ability to purchase some items from our Instagram page!
Suffragette Saturday
We are excited to announce we are ready to move forward with our Suffragette Saturday gatherings at the Corn Wagon School House!
Our gathering for May was scheduled for Saturday the 23rd which happens to be Memorial Day weekend. After talking with Nancy, we have decided to move the gathering to Saturday, May 30th, 10:00-11:00 a.m., in hopes that more of you may attend this month's lecture and demo.
Kits will be available for pickup by the 23rd for those who would still like to pick them up as scheduled or you may wait and get them when you come for the lecture on the 30th



Time Out at the Wagon
Every Wednesday, 10 a.m. - 4 p.m. in our School House.
Put yourself in Time Out at the Wagon. We all need Time Out from housework, phone calls, and everyday responsibilities. Come to "Time Out at the Wagon" and do just that. Bring a project and sew the day away with friends here at the shop.


Thank you for supporting your local brick-and-mortar quilt shop!


We feel honored to be part of such a wonderful quilt-making community.



We hope you'll visit us again soon,
Jen and the Girls
at Corn Wagon Quilt Co.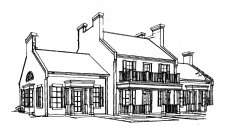 We would love to hear from you!
801-491-3551
https://cornwagonquilts.com/