Were we not in the midst of a pandemic, this week we would be have been filled with the excitement of the Utah Shop Hop. Who would have imagined we would be experiencing this? It's all a bit surreal. Normally the month of May is jam packed with the hustle and bustle of shop preparations. We look forward to making the magic happen for thousands of customers that enter our doors during this event. Themed displays, games, goodies and prizes typically fill the wagon as we welcome summer but things are...well, different this year. While we can't encourage the usual party full of quilting friends, the thirteen shops have been working together to plan something exciting and new for later this summer! Something we've never tried before! While those plans are still developing, we want to let you in on what we know so far.

The Utah Shop Hop 2020 will be VIRTUAL! The theme will continue as previously announced as
Quilt Block Trail
where each shop will feature a different block you might traditionally find as a barn quilt. This VIRTUAL Shop Hop will run Monday, August 17 - Sunday, August 23. You will be able to "visit" each shop along the trail online from anywhere in the world - - no passport needed! That's right! You will not need to purchase a passport or have it stamped. This is to discourage the usual crowds from gathering in each shop as we continue social distancing practices. Websites will also offer things like a fun video tour of their decorated shop, demos, and products you can buy online. Each shop will be open to walk-in customers during their regular business hours, circumstances allowing at that time, but we will not be offering the usual games, treats and extras, again to promote wellness in our quilting community. We know you will have lots of questions. Rest assured we will update you as plans are solidified. You know we love to give the Utah Shop Hop all we've got and this will be no exception but we do want to take current conditions and your health seriously so we're working together to make that happen. More details to come! Keep an eye on the
Utah Shop Hop website
which will be updated with more info. Mark your calendars and join us VIRTUALLY in August!
cornwagonquilts.com
House blocks are all the rage! Emily Herrick designed the My Hood quilt pattern to originally feature her fabric collection, Winter Rustique. You may remember how it made the cutest winter village but she had always imagined it would make a darling summer neighborhood as well. Lynette Christensen made that dream come true by piecing My Hood using sunny fresh prints by Sherri & Chlesi of Moda Fabrics. We have a limited number of kits available in-store including the pattern and fabrics for the 74" x 90" top and binding as shown for $129.99. Emily did a beautiful job machine quilting this cutie and would love to quilt yours too!

Checking things off the "housewife" list,
Karen Averett started the most recent Lori Holt Sew Along back in January and just look at her progress on her Vintage Housewife quilt. Karen choose to hand applique and embellish each detail and it is extraordinary! From buttons and ricrac on the laundry out to dry to crocheted trim on the lampshade, this is one of the most nostalgic Lori Holt designs yet. I tried to pick a favorite block to share but just couldn't so you get to see a half-dozen!
Mmmmm... I wonder what's cooking in that casserole dish in the oven? The pattern for this quilt is available for free on Lori Holt's blog, Bee In My Bonnet! You'll also find video tutorials there to help you as you make your blocks. Her technique for applique is a slick way to provide precision pieces for hand or machine applique. Look at this adorable little touch of embroidery and how about a ricrac phone cord...



I mean, come on! It's just SEW FUN! Every detail takes me back to days of helping mom around the house. We have just three of these kits left! They include fabric for the 74" x 82" quilt top and binding, plus Lori's Simple Shapes templates, lace and vintage trim all bundled in a giant zippered, vinyl project pouch for $249.00! Interfacing, buttons and threads sold separately. You have to read the fabric Karen fussy cut to fit the typewriter. Hilarious!



The consensus at the Corn Wagon is that the sewing machine block is the best of all! Golly, it even has a tiny pieced quilt in the works. We can't wait to see this one quilted and bound in all it's Vintage Housewife Glory! Don't miss your chance to grab a kit here at the shop and make your own!

---
Upcoming Sales & Events
Currently the quilt shop and mercantile are OPEN to walk-in and curbside customers during our temporary hours Monday-Saturday, 10:00am - 4:00pm.

Because we respect the health and safety of our customers and employees, ALL discounts and promotions are suspended until further notice to discourage crowds from gathering in the shop. This includes Monday at the Merc, Wednesday's Word and Wrong Price Wednesday (fat qtr sale).

INSTEAD, we invite you to join us for some awesome discounts and deals on our Corn Wagon LIVE Sales on our Facebook page every Thursday at 2:00 pm. If you miss the Live broadcast you can always view it later and still shop! Click here to learn how it works and to register. One-time registration allows you to be ready to purchase from ANY of our Corn Wagon Live Sales and even have the ability to purchase some items from our Instagram page!
Suffragette Saturday
Saturday, May 30th, 10:00-11:00 a.m.
We are excited to announce we are ready to move forward with our Suffragette Saturday gatherings at the Corn Wagon School House tomorrow! We will be spacing the chairs to allow some social distance and encourage you to wear a mask. We're so excited to see you again!

Time Out at the Wagon
Every Wednesday, 10 a.m. - 4 p.m. in our School House.
Put yourself in Time Out at the Wagon. We all need Time Out from housework, phone calls, and everyday responsibilities. Come to "Time Out at the Wagon" and do just that. Bring a project and sew the day away with friends here at the shop.


Thank you for supporting your local brick-and-mortar quilt shop!


We feel honored to be part of such a wonderful quilt-making community.



We hope you'll visit us again soon,
Jen and the Girls
at Corn Wagon Quilt Co.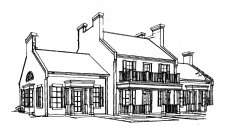 We would love to hear from you!
801-491-3551
https://cornwagonquilts.com/