Suffragette Saturday was our first gathering back in our School House as Utah's recovery plan moves forward and it was SEW good to be together again! One delightful conversation has stayed with me this week and I want to share it with you. Ashley Parker is new to the art of quilting, having just started back in September and she's already enjoying the many benefits of block building. As a young mother striving to do her best to maintain balance at home over these past trying weeks, she remembered some wise words heard years ago. Before ever having embarked on her own quilting journey, Ashley recalls a sweet older woman in her congregation sharing her own struggles as a young mother. After long days with children at home she had trouble feeling accomplished. She decided to make time at the end of each day to sew one quilt block together. That one block per day became something she could give to herself; a measure of accomplishment however small, it was a sign of something complete to close the day. Feeling overwhelmed with the changes COVID-19 brought to her family, Ashley decided to give it a try! She set aside time for just one block a night. "It's so therapeutic! It's at least one thing accomplished at the end of a crazy day." I know for many of us, sitting at the sewing machine equals stress relief but often it's hard to find the time especially when there is so much to be done in our world today. One block a day provides a moment of meditation and a step toward completing a larger goal. It's an expression of creativity that is so good for the soul. Remember, beautiful things come together one stitch at a time.

This
Autumn Winds
quilt has provided me with hours of therapy during I-Sew-lation. While I didn't build it one block a day, the repetitious motions of marking, piecing and squaring numerous flying geese offered many minutes of meditation. When I sew, I love to turn on an audio book to enlighten my mind while I busy my hands. These fabrics, the rich colors and patterns by Art Gallery Fabrics were a joy for me to work with! We have kits for this one including
Autumn Vibes
fabrics for the top and binding as shown. You'll find the pattern as a free download at
liveartgalleryfabrics.com
. I chose to add an additional row to the pattern making the finished quilt 70" x 93." Instructions for this adjustment are included in the kit as well as enough fabric to make this larger size. The custom machine quilting by Emily Herrick is just the modern, organic touch that it needed.
We're a Best of Utah Valley 2020 Business!
We are delighted to be recognized as one of three Best of Utah Valley 2020 award winners in the Sewing Store category! Thank you for nominating and voting for the Corn Wagon Quilt Co. It's an honor to stand along side our friends at Dave's Bernina of Provo and Nuttall's Bernina of Pleasant Grove in this annual Reader's Choice Awards publication. You can find a full listing of winning businesses on the Daily Herald's website by clicking here. Let's all do our part to support small local businesses in our communities!



cornwagonquilts.com
It may seem a little warm to be sewing up flannel at the moment, but if you start now, you could have a beauty like this ready for cooler months ahead. Marianne Michaels pieced this
Espresso Road
quilt using the softest flannels. Traditional log cabin blocks stand out using light greys and dark charcoals to create a classic barn raising quilt design. Our kit includes flannel strips precut and ready to sew the 64" x 64" top as well as the pattern by All Through the Night. It's a great quilt for a more masculine gift or a cuddle quilt with a farmhouse feel. Ramona Sorensen used a striking combination of straight-line and feather quilting to accent the barn raising pattern.
Quilter's Corn-er

It appears that many of you are getting lots of quilt tops finished while in I-sew-lation! We are loving all the finished projects you're bringing in for machine quilting. Keep 'em coming! Our Motif-of-the-Month for June is STARS! Just in time to finish those patriotic projects! Receive 20% off the cost of quilting service when you request an edge-to-edge design incorporating stars through the end of June! Come in and browse our book of ideas and shop samples to see what's possible. You can
read about our services on our website
and even print out a copy of our check-in sheet to fill out and bring in with your top and backing ready to quilt.
---
Upcoming Sales & Events
Saturday Sampler
Saturday, June 13th
We will organize Saturday Sampler for the month of June in the same fashion we did for May except that our doors will open at 10am instead of 9am.

For the health and safety of all involved:




.
Kits will be available for pickup beginning Saturday, June 13th, 10:00am - 4:00pm.
.
To discourage a large gathering Saturday, a one week window (06/13 - 06/19) will be allowed for you to bring your finished blocks to the shop 10am - 4pm in order to receive June's kit free!
You will need to be present at the shop during the specified dates with your finished blocks from May to receive June's kit free.
A table will be set up outside our back door Sat, June 13th, 10am - 4pm, where you may show your finished blocks and pick up your free kit without entering the shop. Please allow 6 feet between customers if you have to wait in line.
If you need to pay the $5.50 for your kit, you will either need to enter the shop to pay OR call ahead and pay by phone and arrange curbside pickup.
If you must enter the shop, please adhere to social distancing. You may be asked to wait to enter the shop if we are already at maximum capacity (20 people).
This month's coupon will be a "comeback coupon." This is to encourage everyone to spread out their in-store shopping while still enjoying an exclusive Saturday Sampler discount.
For the demo, those registered will receive an email with links to online tutorials by Amy McClellan for each block. You can also access the tutorials on our website under "classes" > "Saturday Sampler" > scroll down to "June."
We will NOT meet in the classroom for a demo this month.
Time Out at the Wagon
Every Wednesday, 10 a.m. - 4 p.m. in our School House.
Put yourself in Time Out at the Wagon. We all need Time Out from housework, phone calls, and everyday responsibilities. Come to "Time Out at the Wagon" and do just that. Bring a project and sew the day away with friends here at the shop.
Currently the quilt shop and mercantile are OPEN to walk-in and curbside customers during our temporary hours Monday-Saturday, 10:00am - 4:00pm.


Because we respect the health and safety of our customers and employees, ALL discounts and promotions are suspended until further notice to discourage crowds from gathering in the shop. This includes Monday at the Merc, Wednesday's Word and Wrong Price Wednesday (fat qtr sale).
INSTEAD, we invite you to join us for some awesome discounts and deals on our Corn Wagon LIVE Sales on our Facebook page every Thursday at 2:00 pm. If you miss the Live broadcast you can always view it later and still shop! Click

here

to learn how it works and to register. One-time registration allows you to be ready to purchase from ANY of our Corn Wagon Live Sales and even have the ability to purchase some items from our Instagram page!


Thank you for supporting your local brick-and-mortar quilt shop!


We feel honored to be part of such a wonderful quilt-making community.



We hope you'll visit us again soon,
Jen and the Girls
at Corn Wagon Quilt Co.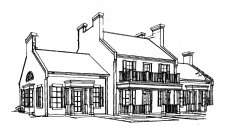 We would love to hear from you!
801-491-3551
https://cornwagonquilts.com/