Skip Navigation
Website Accessibility
Calling All Fig Tree Fanatics! Our shop is FULL of figgy fabrics!

It's safe to say I'm a Fig Tree fanatic. Who doesn't love their fresh take on traditional designs? Just when I think I have all the Fig Tree fabric I need, another collection arrives that's even prettier than the last - - if that's possible. While Fig Tree & Co. designs are always recognizable with their delicate prints and classic patterns, they always manage to change it up just enough to peak my interest. Gosh, she's good! So, who is the talented mind behind Fig Tree & Co.? Her name is Joanna and you'll find her blog to be one most inspiring. Here's a little introduction:

"

Why "Fig Tree" many of you have asked? Is it a particular fondness for the fruit? A Biblical reference? A childhood memory? Actually, it's not all that profound. Instead its all about my husband Eric [at least that's what we like to tell him]! Being that our last name is Figueroa, his friends have referred to him with the nickname of "FIG" ever since Junior High School. And since we often call our kids the Figlets and Eric runs all the background and production work of the company, we couldn't think of a more appropriate name than FIG TREE. And so FIG TREE & COMPANY was born.

"
Joanna's blog is full of fig flavored goodness! Her personality shines as she shares her passion for quilts through patterns, fabrics and her own life experience. Each year, Fig Tree & Co. designs three fabric collections for Moda Fabrics and this year has been especially remarkable! In addition to three new 2020 releases, her best-selling
All Hallow's Eve
has been reprinted (something that you know doesn't happen very often!) and her remarkable
Christmas Figs
collection has been supplemented with new prints in the same colorway with
Christmas Figs II
. Guess what... both have arrived and are now in-store along with two previous collections! Let's take a look.
You may remember a certain block of the month a while back. It sold out in a flash leaving many with cravings for holiday figgy goodness. While we will not be offering the block of the month a second time, we do have the full collection plus precuts on our shelf. For this go round, Joanna has included a few prints from the original collection with the addition of some designs familiar from the All Hallow's Eve line recolored in the wonderful reds and greens of Christmas Figs past. We are ready to help you pull together your own version of the iconic Christmas Figs quilt, now on display at the shop and have pattern books available offering several stunning quilt ideas.
Featuring the Fig Tree & Co. Catalina collection, this unique ode to old glory comes as a gorgeous boxed kit by Moda titled Stars and Stripes Forever. Had to have it! If you do too, we have a few in-store for $119.99. A great tip from Karen Averett, who pieced our beautiful sample; use the 1" x 2" BlocLoc Flying Geese Ruler and the 1" finished BlocLoc Half-Square Triangle Ruler for perfectly pieced blocks. She found both to be indispensable in making this 58" x 71" quilt. We have those in stock as well! They're one of our favorite notions you'll find useful time and time again. Ramona Sorensen's custom machine quilting highlights the stars and makes the flags feel like they're waving in a soft breeze. For more on our in-house machine quilting, visit our website under "Services."
cornwagonquilts.com
Before Catalina, there was Scarlet & Sage. We still have a bit of it on hand by the yard and as Charms (5" precut squares) and Honey Buns (1.5" precut strips), as well as in another beautiful boxed kit by Moda. The 68" x 68" Crochet quilt was pieced by Mary Jacobsen and quilted by Ramona Sorensen and the result is lovely. We love the way these Fig Tree & Co. prints in Joanna's signature style pop against an unexpected black background. So striking!
Kits are $109.99.
...And here it is! All Hallow's Eve is in the house! I think it's charm lies in the fact that it doesn't scream Halloween. With a simple three-color palette, All Hallow's Eve hints at Halloween with a softer black, more gently toned orange, cream and taupe. It's a farmhouse fall style incorporating scrolling florals and classic geometrics. We just can't get enough and we're bringing oodles out of the back room this weekend!
This block is from one of four different samples already in the works! Stay tuned for more to come from this fabulous fabric line in our Quilt Shop and Quilter's Mercantile in the near future! But don't wait to stock up on Fig Tree & Co. fabrics... they're always fast off the shelf.
---
Upcoming Sales & Events





Saturday Sampler June




Beginning TOMORROW, Saturday, June 13th

, 10:00 am - 4:00 pm

We will organize Saturday Sampler for the month of June in the same fashion we did for May except that

our doors will open at 10am instead of 9am

.

For the health and safety of all involved:




.
Kits will be available for pickup beginning Saturday, June 13th, 10:00am - 4:00pm.
.
To discourage a large gathering Saturday, a one week window (06/13 - 06/19) will be allowed for you to bring your finished blocks to the shop 10am - 4pm in order to receive June's kit free!
You will need to be present at the shop during the specified dates with your finished blocks from May to receive June's kit free.
A table will be set up outside our back door Sat, June 13th, 10am - 4pm, where you may show your finished blocks and pick up your free kit without entering the shop. Please allow 6 feet between customers if you have to wait in line.
If you need to pay the $5.50 for your kit, you will either need to enter the shop to pay OR call ahead and pay by phone and arrange curbside pickup.
If you must enter the shop, please adhere to social distancing. You may be asked to wait to enter the shop if we are already at maximum capacity (20 people).
This month's coupon will be a "comeback coupon." This is to encourage everyone to spread out their in-store shopping while still enjoying an exclusive Saturday Sampler discount.
We will NOT meet in the classroom for a demo this month.
For the demo,please click the links below to view tutorials by Amy McClellan for each block. You can also access the tutorials on our website under "classes" > "Saturday Sampler" > scroll down to "June."
Six in a Circle - https://youtu.be/68OftszueQE
Arkansas Snowflake - https://youtu.be/WK7xOv0GFpg
Goose Tracks - https://youtu.be/wGhinQfhai4

Time Out at the Wagon
Every Wednesday, 10 a.m. - 4 p.m. in our School House.
Put yourself in Time Out at the Wagon. We all need Time Out from housework, phone calls, and everyday responsibilities. Come to "Time Out at the Wagon" and do just that. Bring a project and sew the day away with friends here at the shop.


Boston Commons


Thursday, July 9th & 16th 11 a.m. - 2 p.m. in our School House.




You can make this 80" x 88" traditional quilt in a fun, fast, and accurate way! Use EasyPiecing Border Panels by TenSisters Handicraft to create your heirloom. With this design, you can choose each row to be a different fabric, or repeat your favorites! Instructor Heather Dunn works closely with and makes samples for Carmen Geddes, creator of the EasyPiecing Grid and she's excited to share with you just how easy it is to piece these 2" finished squares using a technique that guarantees perfectly nesting corners and a flat stable quilt top.

$50 class fee. Supplies not included. Please contact the shop to register.

Currently the quilt shop and mercantile are OPEN to walk-in and curbside customers during our temporary hours Monday-Saturday, 10:00am - 4:00pm.


Because we respect the health and safety of our customers and employees, ALL discounts and promotions are suspended until further notice to discourage crowds from gathering in the shop. This includes Monday at the Merc, Wednesday's Word and Wrong Price Wednesday (fat qtr sale).
INSTEAD, we invite you to join us for some awesome discounts and deals on our Corn Wagon LIVE Sales on our Facebook page every Thursday at 2:00 pm. If you miss the Live broadcast you can always view it later and still shop! Click

here

to learn how it works and to register. One-time registration allows you to be ready to purchase from ANY of our Corn Wagon Live Sales and even have the ability to purchase some items from our Instagram page!


Thank you for supporting your local brick-and-mortar quilt shop!


We feel honored to be part of such a wonderful quilt-making community.



We hope you'll visit us again soon,
Jen and the Girls
at Corn Wagon Quilt Co.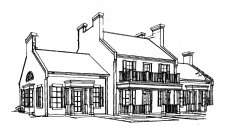 We would love to hear from you!
801-491-3551
https://cornwagonquilts.com/