Skip Navigation
Website Accessibility
Classes are Back! See what's new on our classes and events schedule.

The time has come to bring classes back! It's been too quiet here at our School House these past few weeks. It's just not the same without the excited energy of quilter's ready to learn something new! Slowly but surely we are adding classes and events back to our schedule. I'm excited to share some new ones with you today but first let's talk about the precautions we are taking to make your time at our School House as safe as possible. For the time being:


Individual class sizes will be reduced to a max of 8 members to allow proper social distancing (6 feet between individuals and stations) while in the classroom.
Events, lectures, clubs and demos held in the classroom will be limited to 20 individuals to allow proper spacing of chairs.

Class attendees must wear a face mask while in the classroom unless you are unable due to a medical condition.
Instructors may or may not be wearing a mask for ease of communication as long as they are able to social distance. During hands-on instruction, we recommend they wear a mask.

All high touch surfaces will be sanitized between classes.
Always consider your personal health and wellness before attending any event or class.
If you were previously registered for a class that was postponed, you will be contacted by your instructor with new dates and further class instructions. If you would prefer, we are temporarily offering a refund in the form of a gift card for individual class fees. This does not include block of the month clubs.
We are SEW happy to open registration for our summer youth class, CAMP SEW FUN
July 20, 22 & 23, 1:00 p.m. - 5:00 p.m. in our Sunrise retreat room. Two instructors will be leading CAMP SEW FUN to make sure everyone gets plenty of help and instruction. In class, kids will make the Equilateral quilt following the free pattern download by Pat Bravo for Art Gallery Fabrics. This darling pattern mixes color and shape in a modern way with it's triangle design. Your kids will agree, this quilt is TOTALLY on trend! Plus, it's the perfect pattern for your budding sewist to learn basic quilt-making techniques. For a complete and detailed supply list please download the free pattern by clicking here.



Your child will enjoy a fun and relaxing atmosphere with friends while learning useful skills. For $75, the class has three sessions at 4 hours each to complete the 64" x 76" quilt top. Instruction on cutting and sewing the binding is also included. Sample quilt and kits will be made using a combination of the Flour Garden line of fabrics by Moda and Homestead Life by Windham (see below). Kits are available to purchase separately for $79.99 on a first-come, first-serve basis. Or your can come into the Corn Wagon and we can help customize your quilt with your own fabric choices! Class space is limited so register right away using this link. If we have enough interest, we will add a second class so if you find yourself added to a wait list, we will be in touch.
Utah Shop Hop

...
Is going VIRTUAL in 2020!

Don't forget to mark your calendar for the Shop Hop!

No Passports to buy! Simply visit the shops online August 17 - 23 for tours, demos, drawings and more!
Shops will be open during this time with their regular hours. More details to come!
Follow along at utahshophop.com for updates and a list of participating shops.
cornwagonquilts.com
Another fun event to look forward to... we have another S.A.B.L.E. Sale scheduled for fall! S.A.B.L.E stands for Stash Accumulated Beyond Life Expectancy. It's real. We know from experience and we want to help you out! Saturday, September 26th we are hosting a S.A.B.L.E Sale in our Corn Wagon Too parking lot! Rent a parking stall for $25 and set up shop 8 a.m. - 5 p.m. with fabric, patterns, kits, notions - - anything quilting related that you're wiling to part with. You set your own prices and manage your own transactions for your own S.A.B.L.E Sale! You can even get a group of friends who are also affected by S.A.B.L.E. syndrome and share a space! We'll get the word out! You bring the goods! Reserve your parking stall now by clicking here or call Shannon at the Merc (801-491-3552) and she will make sure you have plenty of room for your S.A.B.L.E.

Of course we can't end a newsletter without sharing a beautiful new quilt! And golly is this a good one! Would you look at all those half-square triangles... and the way they fade from soft black to creamy white... just WOW! Karen Averett used Primitive Gatherings Triangle Papers to make her HSTs perfect for this Fade Away quilt. You'll find the pattern in Farmhouse Gatherings by Lisa Bongean. We have books and kits ($223.99) here at the quilt shop featuring these classic Urban Farmhouse Gatherings fabrics to piece this 90" x 100" quilt top. Ramona Sorensen created a lovely edge-to-edge quilting design that carries your eye smoothly across the quilt as the colors fade away.


---
Upcoming Sales & Events
Handwork Club
This weekly club is for anyone who would like to work on a hand stitching project while learning new hand stitching skills. We will learn a-stitch-a-week! This is a great opportunity to finish our own projects and relax with a fun gathering of sewing friends every Tuesday from 10:00am - Noon.
Time Out at the Wagon
(Open Sew)
Every Wednesday, 10 a.m. - 4 p.m. in our School House
Put yourself in Time Out at the Wagon. We all need Time Out from housework, phone calls, and everyday responsibilities. Come to "Time Out at the Wagon" and do just that. Bring a project and sew the day away with friends here at the shop. Marsha is looking forward to being in Time Out and hopes lots of you will join her.


Sew-It-All Weekend
Friday, July 17th 10:00 a.m. - 11:00 p.m. and
Saturday, July 18th 10:00 a.m. - 7:00 p.m.
Are you a "Sew-It-All"? We want all of our Sew-It-All friends to join us as we Sew-It-All Weekend! $65 includes lunch both days so you can sew non-stop at our retreat center. You will also receive a Sew-It-All pass good for exclusive discounts at the shop during the event! Bring ANY sewing project that needs finishing and Chris & Jen will be there to lend advice and help you trouble shoot. With two whole days dedicated to finishing projects you really can be a Sew-It-All!

Currently the quilt shop and mercantile are OPEN to walk-in and curbside customers during our temporary hours Monday-Saturday, 10:00am - 4:00pm.


Because we respect the health and safety of our customers and employees, ALL discounts and promotions are suspended until further notice to discourage crowds from gathering in the shop. This includes Monday at the Merc, Wednesday's Word and Wrong Price Wednesday (fat qtr sale).
INSTEAD, we invite you to join us for some awesome discounts and deals on our Corn Wagon LIVE Sales on our Facebook page every Thursday at 2:00 pm MDT. Watch for our NEW WORD OF THE WEEK announced only on CW Live! If you repeat the word of the week in-store the following Fri-Tues, you'll receive 20% off one regular price item of your choice! If you miss the Live broadcast you can always view it later on our Facebook page and still shop! Click

here

to learn how it works and to register. One-time registration allows you to be ready to purchase from ANY of our Corn Wagon Live Sales and even have the ability to purchase some items from our Instagram page!

Thank you for supporting your local brick-and-mortar quilt shop!


We feel honored to be part of such a wonderful quilt-making community.



We hope you'll visit us again soon,
Jen and the Girls
at Corn Wagon Quilt Co.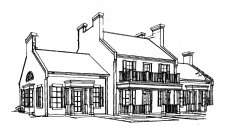 We would love to hear from you!
801-491-3551
https://cornwagonquilts.com/