Skip Navigation
Website Accessibility
Are you ready to party like a "Flockstar?" Flamingo Days coming your way!

I have happy news and sad news... which do you want to hear first? Let's start with HAPPY! It's nearly time for a certain someone's special day... someone we know and love as our fearless leader here at the shop... someone who LOVES a certain pink feathered fowl... did you all guess? It's time to celebrate Marsha's birthday! And you all know what that means. Flamingo Days!!! Every year we party like "flockstars" here at the Corn Wagon with cake and a big PINK Party Sale. We've been brainstorming a safe way to fla-mingle with all our quilting friends. With Covid-19 numbers up in Utah County we wouldn't be doing anyone a favor by inviting lots of party guests to the shop but we're not about to forgo all the fun -- so we've decided to celebrate Marsha's special day with Facebook Flamingo Days! We're moving our PINK Party to Corn Wagon Live on our Facebook page this coming Thursday, July 9th at 2:00 MDT. If you've always wished you could come to the PINK Party but live too far away, this is your chance to attend virtually! We'll be offering some of our best bargains yet on all things PINK! If you haven't experienced a CW Live Sale yet, this is the week to come join the party! Can't join us at 2 p.m.? Not to worry! You can arrive at this party ANYTIME, day or night, throughout the week and catch some great deals by commenting right from our Facebook page. For more information on how this works and to preregister (if you haven't already) click here for full instructions. This one-time registration means you'll be ready to buy from ALL of our CW Live sales as well as some of our Instagram and Facebook posts! This year's PINK Party discounts will only be available through the CW Live Sale to avoid a large "flock" at the shop. We want all our feathery friends to stay healthy so we hope you'll join us from the comfort and safety of your own home as we wish Marsha the pinkest birthday she's ever had!

A little Corn Wagon history...
Why do we celebrate Marsha's birthday with Flamingo Days? It all started with This STUNNING quilt. It's one we are particularly proud of. It's such a prized possession (maybe Marsha's favorite?) that it's only out on display once a year. It has a story. When Marsha first expressed her "fondness" for flamingos in the early years of Corn Wagon Quilt Co. our dear friend, Mary Jacobson, put together these adorable flamingo quilt blocks and generously gifted them to Marsha. Thrilled by the possibilities, Marsha added a tacky -- I mean tasteful border and graciously gifted it back to Mary. As you may have guessed, the quilt was passed back and forth, each friend adding another finishing touch until it was finally declared a masterpiece of incomparable design and was quilted and bound. Annually, it is brought out with great ovation and displayed in all it's splendor for Marsha's big day until, alas, it must go back into our heavily guarded, temperature controlled archives until next year. This treasure was just the beginning of many flamingo gifts. In fact, when you watch our Facebook Flamingo Sale, you may notice a few of Marsha's favorite feathery friends on display...
Just a few.

Here just in time for Flamingo Days, Tula Pink's True Colors have arrived! We have the full collection in-store now along with remaining yardage from her Homemade fabrics and of course they are gorgeous together. I mean just look at those perfect flamingo pinks! It's highly likely you'll see a bit of this fabric make an appearance for Facebook Flamingo Day next Thursday but you may not want to wait! Pick up a few of these full-spectrum fabrics before they fly outta here!


Another Facebook Flamingo Day sneak peek; this
Bloom and Grow
quilt features Cori Dantini's mixed-media depictions of graceful girls sharing hopeful messages like, "The light of the world is in you," "Good hearted and true." "Our purpose is to flower," and "Nurture Goodness." Wouldn't this 56" x 56" quilt be a delightful gift for a little young lady or dear old friend? It's sweet, simple and has just enough pink to make it part of our PINK Party on CW Live. If we have any remaining kits after the Live broadcast, they will be available in the quilt shop next Friday.
Utah Shop Hop 2020 Update
And now for the sad news. The decision has been made by the Utah Shop Hop committee to cancel the 2020 Shop Hop both virtually and in store. It's been a hard call to make during such unprecedented times and we know this announcement brings much disappointment. We appreciate your support and patience. We look forward to making the Utah Shop Hop bigger and better than ever next summer with an all new theme, prizes and more quilting fun! Here's to a happy 2021!



cornwagonquilts.com
Let's end with more HAPPY news!
Camp Sew Fun
filled up SEW quickly that we've added a second session! Register now on our
website
or in-store for this three-day, youth sewing camp July 27, 29 and 30, 1:00 - 5:00 each day for $75. Chris Chamberlain is excited to teach your budding sewist all the basics of quilt-making as they piece this cute Equilateral quilt top in class. We have a few kits remaining like the one shown above or come in and let us help you select fabrics of your choice! Kit and supplies sold separately. For full details please visit our website or give us a call 801-491-3551.
---
Upcoming Sales & Events
Corn Wagon Quilt Co. will be CLOSED Saturday, July 4th to celebrate Independence Day!
Handwork Club
Every Tuesday, 10 a.m. - Noon in our School House.
This weekly club is for anyone who would like to work on a hand stitching project while learning new hand stitching skills. We will learn a-stitch-a-week! This is a great opportunity to finish our own projects and relax with a fun gathering of sewing friends.
Time Out at the Wagon
Every Wednesday, 10 a.m. - 4 p.m. in our School House.
Put yourself in Time Out at the Wagon. We all need Time Out from housework, phone calls, and everyday responsibilities. Come to "Time Out at the Wagon" and do just that. Bring a project and sew the day away with friends here at the shop.

Boston Commons


Thursday, July 9th & 16th, 11 a.m. - 2 p.m. in our School House.




You can make this 80" x 88" traditional quilt in a fun, fast, and accurate way! Use EasyPiecing Border Panels by TenSisters Handicraft to create your heirloom. Instructor, Heather Dunn, works closely with and makes samples for Carmen Geddes, creator of the EasyPiecing Grid and she's excited to share with you just how easy it is to piece these 2" finished squares using a technique that guarantees perfectly nesting corners and a flat stable quilt top.

Class Fee: $50. Supplies purchased separately. Register now by calling the shop at 801-491-3551.

Crescent Tote
Thursday, July 30, Noon - 5 p.m. in our School House.
This bucket-style tote is perfect for stashing any handwork project and is easy to carry anywhere. If you've been holding onto some fabric waiting for a special project, the Crescent Bag by Noodlehead is perfect! It has a zipper pocket on the front and one inside and a flat bottom so it stands alone. Uses cotton webbing for easy handles. You will love keeping this 10" x 11" tote by your side. Instructor: Shelley Taylor. Class fee: $45. Supplies not included. Register by calling the shop 801-491-3551.



Currently the quilt shop and mercantile are OPEN to walk-in and curbside customers during our temporary hours Monday-Saturday, 10:00am - 4:00pm.

Because we respect the health and safety of our customers and employees, discounts and promotions are suspended until further notice to discourage crowds from gathering in the shop. This includes Monday at the Merc, Wednesday's Word and Wrong Price Wednesday (fat qtr sale).

Thank you for supporting your local brick-and-mortar quilt shop!


We feel honored to be part of such a wonderful quilt-making community.



We hope you'll visit us again soon,
Jen and the Girls
at Corn Wagon Quilt Co.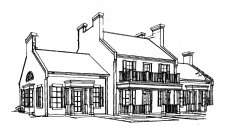 We would love to hear from you!
801-491-3551
https://cornwagonquilts.com/