Skip Navigation
Website Accessibility
Quilts that Tell a Story - What is your quilted work of art communicating?

Did I hear your quilt say something? Is it sending a message? Because it really speaks to me! It's telling me something about it's maker. It's whispering something to the person wrapped up in it. What's that? It was made with love for a special reason? Well then, let's listen to it's story...

We recently finished our Suffragette Saturday lectures here at the School House commemorating the Women's Right to Vote Centennial. Through this class we learned about several women and their courage, passion and sacrifice in campaigning for women's right to vote in the United States. In each class session, instructor, Nancy Nielson, shared a few quilts from her own collection. They all had something in common. They each told a story. One spoke of her home of many years and was pieced to capture the memories as she moved her family to a new state. One was a handmade representation of deeply held religious beliefs. One featured the bright, exciting energy of her daughter's favorite game show. One spoke of tradition and honor for family members who had served in the military. One depicted learning and progress in it's maker's skills. Each quilt communicated something unique in a way only it's maker could convey. Nancy has made a habit of adding the message each quilt was meant to share in a label sewn on each quilt. She recommends typing the quilt story, printing it on fabric using an ink jet printer and appliqueing the label to the quilt. As Nancy unfolded each quilt, we oohed and aahed. Then she would tell it's story and we were indeed inspired.

When we view quilts as a form of art, we can consider what our unique creations are expressing. The Arts Council of Park City Utah has said, " Art connects us. Art inspires us. Art serves as a platform to communicate. Art is a mode for self expression. Art demands curiosity. Art can move us emotionally and intellectually. Art helps us gain new perspectives, as it illustrates the human experience, allowing us to understand each other better." So, I'll ask again, did I hear your quilt say something?

Our Suffragette Saturday project is an excellent example of a quilt that tells a story.
100 years ago, on August 18, 1920, the 19th amendment of the Constitution of the United States was ratified, giving women the right to vote. Quilt artist, Nancy Nielson chose each block to represent key women involved in the movement. Traditional blocks like Sister's Choice, Courthouse Steps, Underground Railroad and Temperance serve as symbols for the tireless work of women like Susan B. Anthony, Elizabeth Cady Stanton, Harriet Tubman and Lucy Stone. Reds, blues and shades of gold were the perfect choice in fabric styles that resemble the time. Now that the block of the month has come to an end, we are ready to release a limited number of full kits for $109.99. Packaged by month, each kit includes the cotton fabric we featured in our block of the month program to piece the 54.5" square top as well as the pattern by Nancy Nielson that includes a brief history of the women represented by each block. Binding and backing not included. Kits for this quilt filled with history are very limited and exclusive to Corn Wagon Quilt Co. so don't wait! Start your new quilt story today!



What is this quilt saying to you? I'll give you a hint: it's celebrating something... a favorite past time we all can appreciate... here's another block in the story...



Is it beginning to speak to you? This quilt was designed by Kelli Fannin for Riley Blake Designs to commemorate 10 years of sewing and quilting for this Utah based company. As soon as the kits arrived in their beautiful pink box, Julie Hancock heard it call her name. The delicate florals, happy color palette and sweet pink accents spoke to her heart. As a seasoned quilter, each block declares her love of sewing. Julie built each block with care and had fun watching familiar notions like seam rippers and scissors come together piece by piece.



It was a labor of love. Once finished, Julie knew this one was calling for machine quilting that continued the sewing celebration so she asked Emily Herrick to add her artistic touch to the tale. Look closely at the "ghost blocks" Emily added to the white spaces in the quilt. Gorgeous! It's a brilliant addition to the overall statement this quilt makes. Here's Julie and Emily holding their masterpiece...



This quilt story includes the process of building a block. Look at the way the nine patches are coming together at the bottom of the quilt! Such a clever way to celebrate the joy of making. Kits for the Celebrate Sewing quilt include the pattern, fabric for the 69" x 73" top and binding as well as a cute limited edition anniversary pin bowl for $131.99. They are available here at the quilt shop and come beautifully packaged in the big pink box that first caught Julie's eye.



Another quilt that tells a sewing tale, this Slice and Dice quilt was pieced by Emily Magleby using fabrics from Tula Pink's Handmade collection. Emily really wanted to let these bold prints speak for themselves as they shout clearly of her passion for the art of sewing. Tape measures, scissors, rotary cutters, pins, even Tula's own sewing machine can be found scattered across this scrappy quilt.



The Slice and Dice quilt pattern is an excellent choice for giving voice to large scale prints. This pattern and kit come with a bonus! As you piece the top of this 72" x 90" quilt top, you'll find instructions for using your scraps to piece a bonus 36" x 39" baby quilt or wall hanging! It's two happy sewing quilts in one kit for $149.99!





You'll find these three quilts that tell a story on display at the quilt shop along with more quilt tales to be enjoyed.

As you're stitching away, we hope you'll take some time to consider what your quilts are saying What message can you portray? Allow your voice to play a role and see how

your creations can speak of the human experience.



Crescent Tote Class
Just a few seats remaining in this fun bag class taught by Shelley Taylor at our School House Thursday, July 30th, Noon - 5:00. This bucket-style tote is perfect for stashing any handwork project and is easy to carry anywhere. If you've been holding onto some fabric waiting for a special project, the Crescent Bag by Noodlehead is perfect! It has a zipper pocket on the front and one inside and a flat bottom so it stands alone. Uses cotton webbing for easy handles. You will love keeping this 10" x 11" tote by your side. Purchase the Crescent Tote pattern by Noodlehead and select your own fabrics & accents OR we have a fabulous boxed kit available to purchase as shown below from the Ruby Star Society. It includes everything you need ready for class! Just add thread! Give us a call or visit the shop to register for this class today!



cornwagonquilts.com
---
Upcoming Sales & Events
Saturday Sampler
Tomorrow, Saturday, July 11th
We will organize Saturday Sampler for the month of July in the same fashion we did for May & June except that our doors will open at 10am instead of 9am.

For the health and safety of all involved:




.
Kits will be available for pickup beginning Saturday, July 11th, 10:00am - 4:00pm.
.
To discourage a large gathering Saturday, a one week window (07/11 - 07/17) will be allowed for you to bring your finished blocks to the shop 10am - 4pm in order to receive July's kit free!
You will need to be present at the shop during the specified dates with your finished blocks from June to receive July's kit free.
A table will be set up outside our back door Sat, July 11th, 10am - 4pm, where you may show your finished blocks and pick up your free kit without entering the shop. Please allow 6 feet between customers if you have to wait in line.
If you need to pay the $5.50 for your kit, you will either need to enter the shop to pay OR call ahead and pay by phone and arrange curbside pickup.
If you must enter the shop, please adhere to social distancing. You may be asked to wait to enter the shop if we are already at maximum capacity (20 people).
This month's coupon will be a "comeback coupon." This is to encourage everyone to spread out their in-store shopping while still enjoying an exclusive Saturday Sampler discount.
For the demo, links to online tutorials by Amy McClellan for each block will be included in your kit. You can also access the tutorials on our website under "classes" > "Saturday Sampler" > scroll down to "July."
We will NOT meet in the classroom for a demo this month.
Time Out at the Wagon
Every Wednesday, 10 a.m. - 4 p.m. in our School House.
Put yourself in Time Out at the Wagon. We all need Time Out from housework, phone calls, and everyday responsibilities. Come to "Time Out at the Wagon" and do just that. Bring a project and sew the day away with friends here at the shop.
Currently the quilt shop and mercantile are OPEN to walk-in and curbside customers during our temporary hours Monday-Saturday, 10:00am - 4:00pm.


Because we respect the health and safety of our customers and employees, ALL discounts and promotions are suspended until further notice to discourage crowds from gathering in the shop. This includes Monday at the Merc, Wednesday's Word and Wrong Price Wednesday (fat qtr sale).
INSTEAD, we invite you to join us for some awesome discounts and deals on our Corn Wagon LIVE Sales on our Facebook page every Thursday at 2:00 pm. If you miss the Live broadcast you can always view it later and still shop! Click

here

to learn how it works and to register. One-time registration allows you to be ready to purchase from ANY of our Corn Wagon Live Sales and even have the ability to purchase some items from our Instagram page!


Thank you for supporting your local brick-and-mortar quilt shop!


We feel honored to be part of such a wonderful quilt-making community.



We hope you'll visit us again soon,
Jen and the Girls
at Corn Wagon Quilt Co.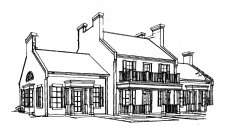 We would love to hear from you!
801-491-3551
https://cornwagonquilts.com/