If you know the gals at the Corn Wagon, you know each has a style all her own and their personalities are reflected in each quilt they make. Did you know all of the samples on display at the quilt shop and mercantile were made by the ladies who work at the wagon? It's fun to guess which maker is behind each fabric masterpiece. Our tastes vary as much as our shop's fabric selection (and we have quite a range if I do say so myself). We thought it might be fun to introduce you to our team by featuring a new fabric bundle curated by a Corn Wagon gal every other week! Each of our associates will coordinate a unique fabric pull of thirteen fat quarters. We'll call them a Lucky 13! And the set will be available for you to purchase at the shop for the fantastic price of $39.99 until we sell out. You could say they're a limited edition! Every other week in this newsletter, I will share a new Lucky 13 bundle and introduce you to the gal who curated it. It's a fun way for us to recognize the talented ladies at the shop while offering you a truly unique mix of fabrics curated by Corn Wagon.

Our first Lucky 13 bundle was curated by Averi Smith. Our youngest employee here at the wagon, Averi is an incredibly talented high school student who's been bitten by the quilting bug!
Her love for sewing began when her grandmother taught her to make doll clothes at the young age of eight. It wasn't long before she was attending quilt classes at her grandma's quilt shop in northern Utah. Now she makes quilts for all her friends (lucky!) and estimates she has made as many as 80 to date. Her favorite part of quilting is seeing how happy her friends and family are when they receive one of her quilts. Averi's Lucky 13 reflects her sweet and spunky personality. Beautiful florals by Rifle Paper Co. are mixed with modern basics from the ladies at Ruby Star Society. Two Warp & Weft wovens add interest and the tiniest hint of gold metallic adds just enough sparkle to make this sophisticated bundle a bit playful. Pick up Averi's Lucky 13 at our register for $39.99 and give this Corn Wagon gal a wink and a wave while you're here!

This awesome
Garden Party
quilt is one of Averi's most recent contributions to quilts at the Corn Wagon. We're in love with the bold simplicity of this
Giant Vintage Star
pattern by In Color Order. Averi chose fabrics from Keera Job's new
Garden Party
collection from Riley Blake Designs to piece this 68" x 68" throw quilt. Of course we have kits that include binding and the fabulous pattern for $94.99.
Mini Poppins Bag Class
The Mini Poppins Bag (in all it's mini cuteness) is a class you won't want to miss. We are so lucky to have master bag maker, Shelley Taylor, teaching at the Corn Wagon. You will have so much fun making this one, that you will want to make many more! The Mini Poppins bag takes minimal fabric, making it a great stash buster! The secret to this bag are the structural stays that come with the pattern by Aunties Two Designs, which help keep the bag's shape. The Mini Poppins Bag has a double zipper opening for easy access. Two different class dates to choose from; Thurs, Aug 27th, 12-5pm or Thurs, Oct 15th, 11am-4pm. Register online or in-store for $45!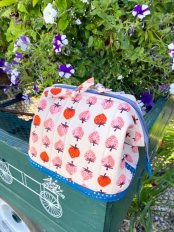 cornwagonquilts.com
If you have ever attended one of Shannon's retreats, you know you are in for some fun! If you haven't attended one of Shannon's retreats,
now is your chance!
We are SEW excited that she is hosting
It's Sew Shannon's School House Retreat
here at the Corn Wagon Too. The first session sold out in a matter of hours so we have added a second session! Don't wait to
register
. Seats will go quickly for these new dates; Mon Aug 24 - Wed, Aug 26. At this three-day retreat you can expect: open sew (of course!), make-and-takes, trunk show, show-n-tell and LOTS of food and treats. Registration is $110 and will include all this fun plus daily meals will include: mid-morning snack, lunch and an afternoon snack. You will be responsible for your own dinner. On-site lodging is not available. Details will be sent out to each attendee after the event is full. Shannon can't wait to see (and SEW) with all of you and let me tell you, this gal know how to throw a sewing party!
---
Upcoming Sales & Events



Currently the quilt shop and mercantile are OPEN to walk-in and curbside customers during our temporary hours Monday-Saturday, 10:00am - 4:00pm.

Corn Wagon Quilt Co. will be CLOSED Friday, July 24th to celebrate Pioneer Day!

Handwork Club
Every Tuesday, 10 a.m. - Noon in our School House.


This weekly club is for anyone who would like to work on a hand stitching project while learning new hand stitching skills. We will learn a-stitch-a-week! This is a great opportunity to finish our own projects and relax with a fun gathering of sewing friends

.


Time Out at the Wagon
Every Wednesday, 10 a.m. - 4 p.m. in our School House.
Put yourself in Time Out at the Wagon. We all need Time Out from housework, phone calls, and everyday responsibilities. Come to "Time Out at the Wagon" and do just that. Bring a project and sew the day away with friends here at the shop.
Please Note: Time Out at the Wagon is cancelled for August 26th. We apologize for the inconvenience.
This Week on CW LIVE: It's Christmas in July
Every Thursday, 2:00 p.m. MDT - on our Facebook page
We invite you to join us for our Corn Wagon LIVE Sales on our Facebook page every Thursday at 2:00 pm. If you miss the Live broadcast you can always view it later and still shop! Click

here

to learn how it works and to register. One-time registration allows you to be ready to purchase from ANY of our Corn Wagon Live Sales and even have the ability to purchase some items from our Instagram page!


Because we respect the health and safety of our customers and employees, our regular discounts and promotions are suspended until further notice to discourage crowds from gathering in the shop. This includes Monday at the Merc, Wednesday's Word and Wrong Price Wednesday (fat qtr sale) and Stuff-a-Bag Sale. We anticipate the return of these sales when Utah enters it's "green" phase of Covid-19 recovery.

Thank you for supporting your local brick-and-mortar quilt shop!


We feel honored to be part of such a wonderful quilt-making community.



We hope you'll visit us again soon,
Jen and the Girls
at Corn Wagon Quilt Co.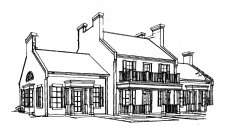 We would love to hear from you!
801-491-3551
https://cornwagonquilts.com/