Skip Navigation
Website Accessibility
The Shop Hop that wasn't meant to be...see what we've got planned instead!

It was the Shop Hop that wasn't meant to be... and nobody was more disappointed about having to cancel than the gals at the Corn Wagon. You know how we love to get into our biggest event of the year! We had so many fun things in the works; games, make-n-takes, displays and of course, QUILTS! Going along with the Utah Shop Hop 2020 theme of Quilt Walk, our shop was all set to be the School House in honor of our new Corn Wagon Too -- School House classroom! Our Shop Hop quilt, designed by Emily Herrick was finished and ready for the big reveal... t-shirts were in the works... But wait! It's almost time for the school year to start! Why not have a back-to-school event here at the wagon where we can still offer at least some of the fun we had up our sleeve!!!

Monday, August 17th - Saturday, August 22nd, visit our quilt shop and mercantile for our Back-to-School event! We'll spread it out over an entire week to encourage distancing. Our exclusive School House quilt will be revealed with kits ready to buy. Just like the first day of school, our shop will be dressed in it's best new attire with fun new school-themed samples & displays. Because it's back-to-school, we'll release our new class schedule for fall! Take advantage of 20% off class supplies and 25% off one regular price item of your choice! Due to the risks associated with Covid-19, we will not be playing games, serving refreshments or offering make-n-takes and we do encourage masks. This event happens to coincide with our local school district's first day of school, so mom's can come in for some much needed "me time" at this special event (we see you!). We hope you'll join us for a bit of Back-to-School nostalgia and experience some of the Shop Hop that just wasn't meant to be.

Get your limited edition 2020 Shop Hop (that wasn't)

collector's pin

and spray mister bottle now at Corn Wagon Quilt Co. If you haven't tried one of these fine mist spray bottles, let us show you how they work! They have become a must for the sewing room and they're a bargain at $9.99! Refill them with water or your favorite fabric starch such as Best Press and use them to set fabrics and perfect seams. Lexi says these are an official "Corona Collectible" to commemorate your year of quarantine quilting in i-sew-lation.
How to Paint a Barn Quilt
Learn how to paint your favorite quilt block into a barn quilt (like our School House sign above) inspired by the folk art finishing techniques of long ago with designer Abby Hicks. Kits will include a 22" sq. planked board, patterns, paints, brushes, pens and finish. You will come away from this class with a finished barn quilt and the know-how to paint your many quilts on wood.
Choose from two different dates!
Fri, Sep 25, 2020, 10:00 - 2:00 OR Sat, Oct 24, 2020 10:00 - 2:00
Class Fee: $25
Required Kit Fee: $65 payable to Abby Hicks upon arrival at class.
These classes always fill up quick so register now on our website or in-store!


cornwagonquilts.com
Oh boy! We've been waiting for this one! Allison Harris of Cluck Cluck Sew has released a supremely country style collection for Windham Fabrics called
Backyard Blooms
and it is oh, so good! We LOVE her quilt patterns and were thrilled to see her delving into the world of fabric design. Now... what to make?! She has lots of great
free patterns and tutorials
on her
blog
. Check it out! Then come grab some fabric for your next summer project.
Let's wrap this newsletter up with a beautiful, new-to-the-shop quilt.
T
his delightful
Canning Day
quilt pieced by Julie Hancock and quilted by Ramona Sorensen is available as a beautiful boxed kit here at the quilt shop from Moda including fabrics from the Canning Day collection by Coriander Quilts (who happens to have "taken over" Moda's Instagram for the weekend! Follow them to see more from this favorite designer)! Kit includes pattern, fabric for the 68" x 89" quilt top & binding, all packaged in a pretty collectors box for $129.99.
---
Upcoming Sales & Events



Currently the quilt shop and mercantile are OPEN to walk-in and curbside customers during our temporary hours Monday-Saturday, 10:00am - 4:00pm.
Masks are not required but highly recommended.

Handwork Club
Every Tuesday, 10 a.m. - Noon in our School House.


This weekly club is for anyone who would like to work on a hand stitching project while learning new hand stitching skills. We will learn a-stitch-a-week! This is a great opportunity to finish our own projects and relax with a fun gathering of sewing friends

.


Time Out at the Wagon
Every Wednesday, 10 a.m. - 4 p.m. in our School House.
Put yourself in Time Out at the Wagon. We all need Time Out from housework, phone calls, and everyday responsibilities. Come to "Time Out at the Wagon" and do just that. Bring a project and sew the day away with friends here at the shop.
Please Note: Time Out at the Wagon is cancelled for August 26th. We apologize for the inconvenience.
Saturday Sampler
Saturday, August 8th
It's time for the big reveal! We will organize Saturday Sampler for the month of August in the same fashion we did last month. In addition to your kit for the final blocks, we will also have your finishing kit ready to purchase in the color you requested. Finishing kit includes fabric for the sashing and borders. It does NOT include binding or backing but we will have options for both available.
Please note: our doors will open at 10am instead of 9am.


For the health and safety of all involved:




Kits will be available for pickup beginning Saturday, August 8th, 10:00am - 4:00pm.
To discourage a large gathering Saturday, a one week window (08/08 - 08/14) will be allowed for you to bring your finished blocks to the shop 10am - 4pm in order to receive July's kit free!
You will need to be present at the shop during the specified dates with your finished blocks from July to receive August's kit free.
Please do not ask our employees to make exceptions to this rule as agreed upon at registration.
A table will be set up outside our back door Sat, July 11th, 10am - 4pm, where you may show your finished blocks and pick up your free kit without entering the shop. Please allow 6 feet between customers if you have to wait in line.
If you need to pay the $5.50 for your kit, you will either need to enter the shop to pay OR call ahead and pay by phone and arrange curbside pickup.
If you must enter the shop, please adhere to social distancing. You may be asked to wait to enter the shop if we are already at maximum capacity (20 people). Masks recommended.

This month's coupon will be a "comeback coupon." This is to encourage everyone to spread out their in-store shopping while still enjoying an exclusive Saturday Sampler discount.
For the demo, links to online tutorials by Amy McClellan for each block will be included in your kit. You can also access the tutorials on our website under "classes" > "Saturday Sampler" > scroll down to "July."
Registration for Saturday Sampler 2020-21 will begin August 8th!



Because we respect the health and safety of our customers and employees, our regular discounts and promotions are suspended until further notice to discourage crowds from gathering in the shop. This includes Monday at the Merc, Wednesday's Word and Wrong Price Wednesday (fat qtr sale) and Stuff-a-Bag Sale. We anticipate the return of these sales when Utah enters it's "green" phase of Covid-19 recovery.

Thank you for supporting your local brick-and-mortar quilt shop!


We feel honored to be part of such a wonderful quilt-making community.



We hope you'll visit us again soon,
Jen and the Girls
at Corn Wagon Quilt Co.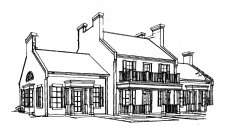 We would love to hear from you!
801-491-3551
https://cornwagonquilts.com/