Skip Navigation
Website Accessibility
Fall & Winter Classes! There's always somethig new to learn in quilting!

Learning never ends, never gets old and quilting is no exception. The creative process invites experimentation, new techniques, trial and error... and with all this practice comes new knowledge and experience. Our friend Heather Dunn says that's her favorite part of quilting! We are delighted to welcome Heather as an instructor here at the Corn Wagon! Not only does she wear the most cheerful smile, she is a talented quilt-maker who loves to help others learn. With a career start in education teaching 5th grade, her experience shows in the classroom. I had the privilege of taking a class from her on the EasyPiecing Grid and I can tell you she is just the kind and patient teacher you would hope for. I so enjoyed getting to know her better.



Heather has lived in several different states across the country but it was fun to discover she spent some time growing up right here in Springville, attending Art City Elementary as a child. She began her quilting experience before her children were born over 20 years ago, then took a break during those busy years of raising children. She now has five with only one still at home. With this next phase of life opening up, she says she just needed something new to invest her energy in. While visiting with her friend and neighbor, Carmen Geddes, she had the idea, "What about teaching quilting classes?" Carmen said, "That's just what you need in your your life!" Heather has spent time becoming an expert on the EasyPiecing grid developed by Carmen! You may recognize her name from her company, TenSisters Handicraft? Carmen has built upon her EasyPiecing technique, now offering several grid options, pattern books and online tutorials through her website. You've likely seen some of Heather's quilts featured in Carmen's productions as she makes samples using her designs. Now Heather enjoys sharing her love of the grid with quilters everywhere! She says Teaching + Quilting = Happiness for her. We feel she's a perfect fit here at the Corn Wagon! We are thrilled to offer six different classes taught by Heather this semester, each featuring a different quilt project using the EasyPiecing Grid. You'll LOVE this technique and enjoy finding a new quilting friend in Heather Dunn!

Let's take a look at the classes Heather will be teaching this fall. Remember you can always see a full list of our
upcoming classes
on our
website
, complete with supply lists and the chance to register online! We have samples of each of these projects made by Heather on display at the shop so be sure to come and see them in person.
Heather's first class on our new schedule is
Piccadilly Squares
(above). This is the class I took from her and it was so much fun (and filled up so fast) that we're offering it again!
During this two-day class you will make this traditional on-point quilt in a non-traditional way! Learn to use Easy Piecing Border Panels by Ten Sisters Handicraft for a fun, fast, and accurate project. It is very simple to make this design larger! Heather is ready to show you how. You'll be amazed at how beautifully these 2" finished squares come together using the grid method. Your seams will nest perfectly and your quilt will lay so flat and smooth.
P.S. This is a great SCRAPBUSTER!
Skill Level: Beginner
Class Fee: $50 includes two classes
Thu, Sep 10, 2020 at 11:00 am to 2:00 pm
Fri, Sep 11, 2020 at 11:00 am to 2:00 pm
All supplies sold separately and are available at Corn Wagon.


Twisted Flowers: Make this beautiful, scrappy, twisting flowers quilt without sewing any curves! You will be delighted to learn this fun, new technique using Ten Sisters Easy Piecing Grid. You can choose from 3 different sizes for this quilt: 58" x 58", 43" x 43" or 29" x 29" before borders. Depending on your fabric choices, there are endless possibilities for the look of this quilt. You will be amazed how it all comes together!
Skill Level: Experienced Beginner
Class Fee: $25
Mon, Sep 28, 2020 at 11:00 am to 2:00 pm


All supplies sold separately and are available at Corn Wagon.
Granny's Scrappy Rows:
The PERFECT scrap buster! During this two-day class you will make a traditional quilt with non-traditional piecing! Complete this 60 x 70 inch before borders (and how 'bout that beautiful scalloped border!) It's a scrap-happy quilt with NO strip piecing! Perfectly pieced 2" finished squares. Enjoy precise corners and stable, flat blocks every time. Use Easy Piecing On-Point Border Panels to make your heirloom. Queen size also available to make.
Skill Level: Beginner
Class Fee: $50
Thu, Oct 8, 2020 at 11:00 am to 2:00 pm
Fri, Oct 9, 2020 at 11:00 am to 2:00 pm
All supplies sold separately and are available at Corn Wagon.
Snuggly Snowflake:
When it's time to snuggle up and get cozy this winter, you'll be ready with this snuggly snowflake quilt. Using Ten Sisters Easy Piecing grid, you will be able to make this cute quilt quickly and easily. Choose Christmas fabrics for a holiday theme or choose other fabrics for a wintery look (wouldn't it look great in frosty blues and greys or even some modern brights?). You also get to choose from 3 different sizes : 58" x 58", 43" x 43", or 29"x 29". Whatever you choose, it's be sure to be a seasonal favorite!
Skill Level: Beginner
Class Fee: $25
Fri, Oct 23, 2020 at 11:00 am to 2:00 pm
All supplies sold separately and are available at Corn Wagon.
Christmas Tree and/or Table Runner:
If you are a quilter, it is always nice to start working on Christmas gifts, BEFORE the Christmas rush! In this one-day class, you will learn how to make this cute scrappy Christmas wall quilt and a scrappy Christmas table runner. You can choose to make one or both! Each project uses 2 panels of Ten Sisters Easy Piecing Grid. Choose the size you would like to make, your favorite Christmas fabric, and come ready to have fun completing this darling gift for your loved one or maybe for yourself!

Skill Level: Beginner
Class Fee: $25
Thu, Nov 12, 2020 at 11:00 am to 2:00 pm
All supplies sold separately and are available at Corn Wagon.
Deck the Halls Stockings:
Are you counting down the days till Christmas? Bring on the crisp air, hot chocolate and twinkling lights. And when you are ready to deck the halls, why not start with these two darling stockings using Ten Sisters Easy Piecing Grid! These stockings are a generous size (no pressure, St. Nick!). In this class you will be making two stocking fronts (choose from the styles below or get creative with your own layout), with easy to finish instructions that you can complete at home. If you're feeling really festive, pair this class with the Ten Sisters Easy Piecing Grid Christmas table runner or wall quilt class!
Skill Level: Beginner
Class Fee: $25
Fri, Nov 13, 2020 at 11:00 am to 2:00 pm
All supplies sold separately and are available at Corn Wagon.
Fro more ideas and lots of free patterns and tutorials using the EasyPiecing Grid, be sure to visit
www.tensisters.com/
. We have EasyPiecing Grid in three sizes plus border panels and books in-stock here at the Corn Wagon Quilt Co.
---
Mini Poppins Bag Class
The Mini Poppins Bag (in all it's mini cuteness) is a class you won't want to miss. We are so lucky to have master bag maker, Shelley Taylor, teaching at the Corn Wagon. You will have so much fun making this one, that you will want to make many more! The Mini Poppins bag takes minimal fabric, which makes this project a great stash buster! The secret to this bag are the structural stays (that come with the pattern), which help keep the bag's shape. The Mini Poppins Bag has a double zipper opening for easy access. Two different class dates to choose from; Thurs, Aug 27th, 12-5pm or Thurs, Oct 15th, 11am-4pm. Register online or in-store for $45!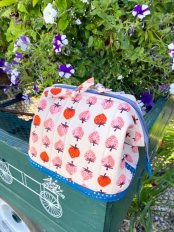 cornwagonquilts.com
---
Upcoming Sales & Events



Currently the quilt shop and mercantile are OPEN to walk-in and curbside customers during our temporary hours Monday-Saturday, 10:00am - 4:00pm.

Teacher's Night Out - Back to School Event
TONIGHT Friday, August 21st 4 p.m. - 8 p.m.


As part of our Back-to-School event going on now at the quilt shop, we're staying open late tonight (till 8!) so our admirable educators can enjoy some shopping time after a busy week of back-to-school. Everyone is welcome to shop during these extended hours and take advantage of 25% off one regular price item of your choice and 20% off class supplies. Those wearing faculty ID will receive a special little gift to say thanks from the gals at the wagon!



Handwork Club
Every Tuesday, 10 a.m. - Noon in our School House.


This weekly club is for anyone who would like to work on a hand stitching project while learning new hand stitching skills. We will learn a-stitch-a-week! This is a great opportunity to finish our own projects and relax with a fun gathering of sewing friends

.


Time Out at the Wagon
Time Out at the Wagon is cancelled for August 26th & September 2nd.
We apologize for the inconvenience and will resume as scheduled, September 9th.
Every Wednesday, 10 a.m. - 4 p.m. in our School House.
Put yourself in Time Out at the Wagon. We all need Time Out from housework, phone calls, and everyday responsibilities. Come to "Time Out at the Wagon" and do just that. Bring a project and sew the day away with friends here at the shop.
CW LIVE:
Every Thursday, 2:00 p.m. MDT - on our Facebook page
We invite you to join us for our Corn Wagon LIVE Sales on our Facebook page every Thursday at 2:00 pm. If you miss the Live broadcast you can always view it later and still shop! Click

here

to learn how it works and to register. One-time registration allows you to be ready to purchase from ANY of our Corn Wagon Live Sales and even have the ability to purchase some items from our Instagram page!


Because we respect the health and safety of our customers and employees, our regular discounts and promotions are suspended until further notice to discourage crowds from gathering in the shop. This includes Monday at the Merc, Wednesday's Word and Wrong Price Wednesday (fat qtr sale) and Stuff-a-Bag Sale. We anticipate the return of these sales and regular business hours (10 am - 6 pm) when Utah enters it's "green" phase of Covid-19 recovery.

Thank you for supporting your local brick-and-mortar quilt shop!


We feel honored to be part of such a wonderful quilt-making community.



We hope you'll visit us again soon,
Jen and the Girls
at Corn Wagon Quilt Co.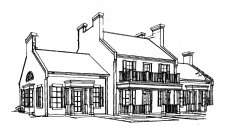 We would love to hear from you!
801-491-3551
https://cornwagonquilts.com/