Skip Navigation
Website Accessibility
Meet another friend at the Wagon along with Karen's Baker's Dozen!

It's time to introduce another Corn Wagon Gal! For Karen Averett, quilting has always been a family tradition. Born and raised in Mapleton, Utah, Karen began sewing with her mother and grandmother early in life. Like many of us, she recalls playing under quilts as the women in her family gathered around the frame to hand-stitch family heirlooms in the making. Her aunt Hattie who lived next door, always had a quilt on; double wedding rings, irish chains... always beautifully pieced and hand quilted. Karen still has the whole-cloth, tricot quilt made for her wedding. It's a favorite of the grandkids! But when I asked Karen about her own favorite quilt she said, "Most of the quilts I make, I give away but there is one quilt I will never giveaway because I just love it! It was a snail's trail of sorts by Fons and Porter from their show. I had to keep pausing the T.V. to make it. It's either that one or Dear Jane. I LOVE Dear Jane." That's right. Karen has finished her own Dear Jane masterpiece! Just as she learned to quilt from the generations before her, Karen (left) continues the tradition with her daughter (right) and granddaughters. Of her five children, Stacy is her only daughter and sewing is a joyful connection between the two of them. Karen also loves to knit, crochet and cross stitch, "you know, anything that takes a long time," she says with a smile, "I just don't know what I would do if I didn't quilt!"

Karen has been a part of our team for about a year and a half now, although she's been
a friend at the Wagon for much longer. She is essential to our behind the scenes action as the woman who receives all our new products. Yes, she's the lucky gal who gets to open all the boxes that come though the back door -- it's like Christmas morning everyday of the week for Karen! You'll also see Karen's smiling face behind the register and at our cutting table. Our newest fat quarter bundle curated by Corn Wagon is as sweet as Karen herself. Adding more quilts to her family tradition, Karen had a new granddaughter in mind when she pulled this darling pastel mix of delicate florals, ginghams and dots. She's calling it "Karen's Bakers Dozen" and you can pick up one of these cute bundles while supplies last for $39.99! While you're here, be sure to give Karen a wave!


PROJECT: Jelly Roll 2020
Saturday, September 19th, 10am - 9pm

The 3rd Saturday in September has officially been designated as National Sew-A-Jelly-Roll Day to encourage collectors to tear open a Jelly Roll and make something for themselves, as a gift or for charity! As a quilter you likely have purchased those pretty 2-1/2" precuts without knowing exactly what you will make. As lovely as they are all packaged up, they end up on our shelves just waiting for the right project. Enter PROJECT: Jelly Roll, the annual event created to give you the perfect opportunity to turn that Jelly Roll into something wonderful! It can be a quilt or a tote bag, a pillowcase or something to wear, it doesn't matter so long as we seize the day and celebrate the joy of being a maker. Grab a Jelly Roll from your shelf, dust it off, choose a project and sew with us here at Corn Wagon Quilt Co. Saturday, September 19th! Not sure what project to choose? We recommend visiting modafabrics.com for free pattern downloads or of course we would love to help you find something wonderful here at the shop! Registration is $20 on our website or in-store! Sign up today!


cornwagonquilts.com
While he looks a bit out of place in this green grass, if you start stitching now, you'll have Frosty ready for the winter month's ahead. He does look dashing in his top hat next to these blue spruce pines! Chris Chamberlain found the BlocLoc rulers essential to piecing all those half-rectangles. Custom machine quilting by Ramona Sorensen accents every detail of this nostalgic snow friend. This quilt comes as a boxed kit by Moda featuring the Sweet Christmas collection by Urban Chiks. For $159.99 you'll get a collectors box full of Sweet Christmas precuts, the Frosty digital panel, pattern AND a set of BlocLoc half-rectangle rulers that make piecing this 60" x 72" quilt a snap! We only have a few of these kits on hand and they are no longer available from Moda so when they're gone...like a melting snowman...buh-bye, they're gone forever.
If you like the idea of the oversized digital panel but aren't up for all the piecing, we have another option for you. We still have a few kits for this jolly throw quilt made by Lexi Lamb and quilted by Emily Herrick. The ease of another Urban Chiks panel means you can whip this up for the holidays without the stress of adding another big project to your list. We also have the individual Santa panel available so you can get creative adding him to your own Christmas quilt creation!
While we're talking winter... the new Candlelight collection from Ruby Star Society has arrived! This collaboration by Alexis Abegg and Melody Miller features an earthy winter palette with the subtle warm glow of metallic gold. Like a favorite sweater, it's sure to become a staple for the season! In fact, we have some fun projects up our sweater sleeve that combine both the prints and the winter-hued warp and weft wovens that combine to make this unique line! Come in and see all the great seasonal fabrics we have in-store.
---
Upcoming Sales & Events



Currently the quilt shop and mercantile are OPEN to walk-in and curbside customers during our temporary hours Monday-Saturday, 10:00am - 4:00pm.

Corn Wagon Quilt Co. will be CLOSED Monday, September 7th for Labor Day!

Handwork Club
Every Tuesday, 10 a.m. - Noon in our School House.


This weekly club is for anyone who would like to work on a hand stitching project while learning new hand stitching skills. We will learn a-stitch-a-week! This is a great opportunity to finish our own projects and relax with a fun gathering of sewing friends

.


Time Out at the Wagon
Every Wednesday, 10 a.m. - 4 p.m. in our School House.
Time Out at the Wagon is cancelled for September 2nd. We apologize for the inconvenience.
Put yourself in Time Out at the Wagon. We all need Time Out from housework, phone calls, and everyday responsibilities. Come to "Time Out at the Wagon" and do just that. Bring a project and sew the day away with friends here at the shop.
Corn Wagon LIVE Sale
Every Thursday, 2:00 p.m. MDT - on our Facebook page
If you miss the Live broadcast you can always view it later and still shop! Click

here

to learn how it works and to register. One-time registration allows you to be ready to purchase from ANY of our Corn Wagon Live Sales and even have the ability to purchase some items from Instagram!


Piccadilly Squares
Thu, Sep 10, 2020 at 11:00 to 2:00 and
Fri, Sep 11, 2020 at 11:00 to 2:00


During this two-day class you will make this traditional on-point quilt in a non-traditional way! Learn to use Easy Piecing Border Panels by Ten Sisters Handicraft for a fun, fast, and accurate project. It is very simple to make this design larger! Instructor Heather Dunn is ready to show you how. You'll be amazed at how beautifully these 2" finished squares come together using the grid method. This is a great SCRAPBUSTER!

Register and view the supply list now online!

Saturday Sampler 2020/21


Every 2nd Saturday beginning October 10th
As you know, we are excited to once again join forces with Amy McClellan of Under The Garden Moon to bring her Saturday Sampler to Corn Wagon Quilt Co! Like past Saturday Samplers, this quilt is a skill building mystery! We can't show you what the finished quilt will look like but this fabric bundle is a representation of style and color and we now know that the quilt will measure a minimum of 57" x 75" before adding borders! REGISTRATION IS ONLY OPEN FOR A FEW MORE DAYS! To guarantee your place in this year's club, sign-up online or in-store by August 31st!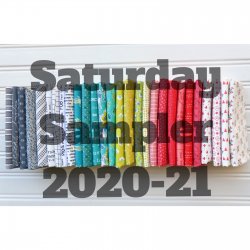 Because we respect the health and safety of our customers and employees, our regular discounts and promotions are suspended until further notice to discourage crowds from gathering in the shop. This includes Monday at the Merc, Wednesday's Word and Wrong Price Wednesday (fat qtr sale) and Stuff-a-Bag Sale. We anticipate the return of these sales when Utah enters it's "green" phase of Covid-19 recovery.

Thank you for supporting your local brick-and-mortar quilt shop!


We feel honored to be part of such a wonderful quilt-making community.



We hope you'll visit us again soon,
Jen and the Girls
at Corn Wagon Quilt Co.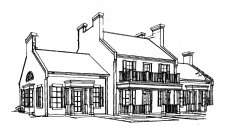 We would love to hear from you!
801-491-3551
https://cornwagonquilts.com/