What exactly is a "Sew Along?" They have become hugely popular during our days of quarantined quilting as a way to "gather" with other sewing enthusiasts to work on a common project.

If you're an active follower on social media, you may already be in on the fun!

Many quilt designers periodically offer sew alongs to promote their patterns and offer guidance, tips and tricks via online tutorials. A sew along group is formed and an allotted time frame given in which a specific project can be finished. Groups then tune into a website, blog or online classroom for weekly or monthly tutorials. It's an ideal way to pace yourself to finish a quilt while learning the best techniques for perfecting a specific pattern. The bonus is, you have the support of a community of quilters working toward the same goal. Sometimes prizes or discounts are involved as a perk!

Here at the Corn Wagon, we have enjoyed meeting together face to face to join in the fun and lend support. We meet as groups no larger than 10 in our School House where we "sew along" together. Sometimes we watch online tutorials, other times we work together from a book. Kits are often available here at the shop for sew alongs. Other times we encourage you to use up your ever-growing stash. No matter the format, our sew alongs are always hosted by one of our experienced instructors so you have personal guidance and of course a group of quilting friends for support and lots of fun! We have three NEW Sew Along groups starting soon and all three are now open for registration! Let's check them out...

You're Invited!
Blessed Beyond Measure Sampler Quilt Sew Along
designed by Stacy West of Buttermilk Basin and Riley Blake Designs. Inspired by three generations of handwork and sewing enthusiast women. Stacy's mother, grandmother and great grandmother molded Stacy's passion for working with her hands. Honor your own sewing heritage with this timeless quilt sampler. Our Blessed Beyond Measure group will meet every other Monday from 10-1pm with Natalie Smith beginning October 5th.
Skill Level: Experienced Beginner and Up
Non-refundable Class Fee: $20 reserves your kit and seat in the Sew Along.
Kit Price: $139.99 due before first class, includes all fabric to make the 53" x 66" finished quilt top as shown.
Pattern purchased separately online at
www.buttermilkbasin.com
(Available early October)
Follow along on the Riley Blake Designs blog –
blog.rileyblakedesigns.com
We are in love with these red, beige and black beauties! The full fabric collection has arrived, along with two darling panels (like the one shown below) and the latest wool applique patterns all from Buttermilk Basin!
Photos courtesy of Riley Blake Designs.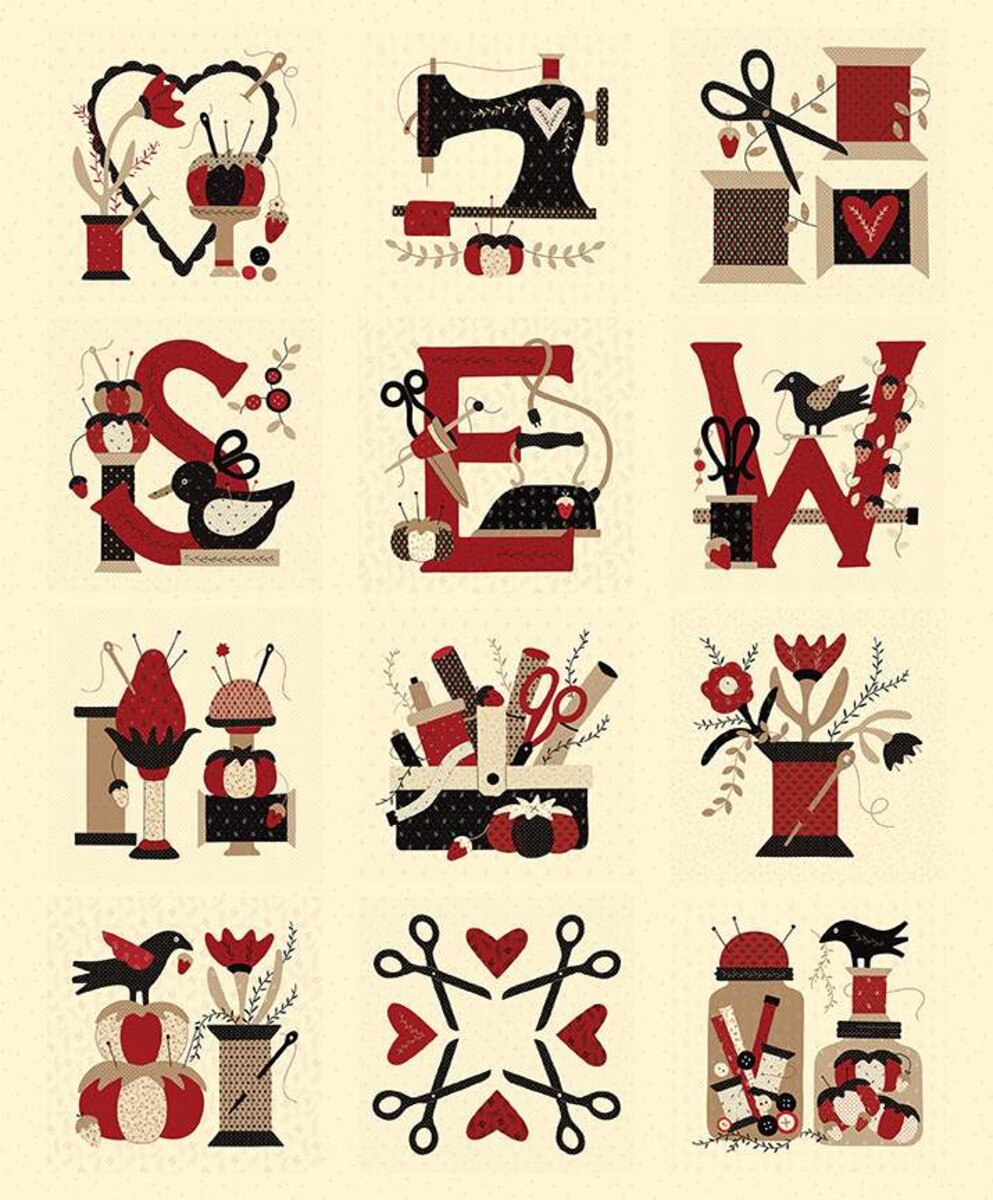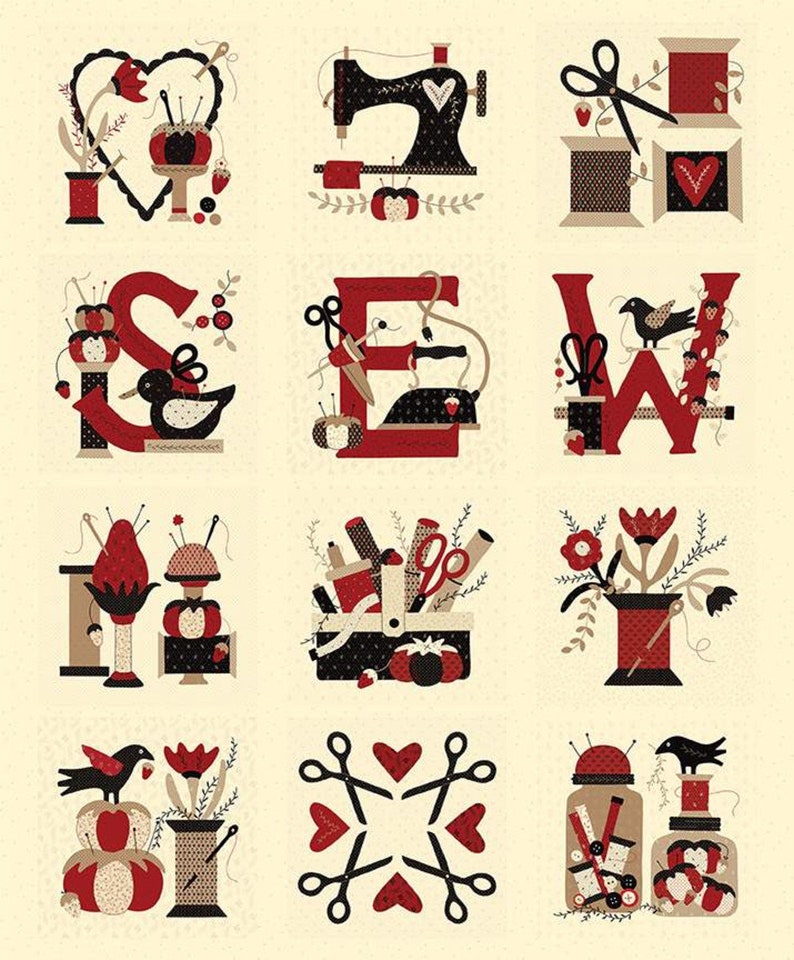 ---
Calling all Lori Holt fans...Come join the new
Prim Sew Along!
Lori Holt of Bee in my Bonnet has done it again and designed an absolutely darling quilt using her Prim fabric and Prim Sew Simple Shapes. Sign up now to reserve your kit and your seat in the Prim Sew Along group. You will be sewing every Wednesday from 10-1pm with Karen Averett. She will give you tips, tricks and good advice while sewing this 72 x 90 stunner with quilty friends!!
"Take a step back in time with my
latest fabric collection called PRIM.
My inspiration for this line of fabric
comes from an earlier period of history
which was reminiscent of gentler times,
when things were simple and homegrown
and handmade with love...
when friends and neighbors
worked and worshiped together...
and put their hands to work
and allow PRIM to tug at your heartstrings
as well as your creativity!"
-Lori Holt

Skill Level: Intermediate
Non-refundable Class Fee: $20 reserves a kit in your name and your seat in the club.
Kit Price $219.99 due before first class, includes fabric for 63.5" x 75.5" quilt top as shown and Simple Shapes templates. Interfacing, and sewing supplies sold separately here at the quilt shop.
The Prim pattern is a free download available now on Lori Holt's blog
https://beeinmybonnetco.blogspot.com
You'll find yardage from Lori Holt's latest fabric collection in-store now!
Photos courtesy of Lori Holt
www. beeinmybonnetco.blogspot.com
---
This classic quilt project may not be offered within an online community challenge but we'll be sewing along together in a similar way. It's more than a block of the month! No kits to buy. No monthly cost. Following the book, Hope's Journey, by Betsy Chutchian, this anticipated class will be taught by Tami Johnson. A fast-paced journey to a completed sampler quilt using up your accumulated fabric stash and scraps, the HOPE is that you complete your JOURNEY (quilt) in just 7 months! Each chapter consists of 2-4 pieced blocks and each class time will cover one chapter of the book with 1-1.5 hours available for cutting and sewing. Discover a wealth of antique-inspired blocks and quilts to lead you on Hope's Journey. Inside the dozen chapters, Betsy shares timeless block patterns in a variety of sizes, along with a collection of small quilts to sew using reproduction fabrics. Mix and match your completed blocks into a spectacular sampler quilt that will guide you toward your journey's end. A rich visual treat for lovers of vintage quilts, each chapter also includes fascinating facts about the American frontier and the hopeful journeys that pioneers took in search of a better life.

This is a journey you will definitely want to join, as you sew with friends, learn new skills and complete a classic quilt reminiscent of bygone days.


Instructor: Tami Johnson
Skill Level: Intermediate
Non-refundable Class Fee: $65
Hope's Journey by Betsy Chutchian is sold separately and is available at Corn Wagon.
This group will meet the second and fourth Tuesday of each month starting September 22, 2020 and finishing April 13th, 2021 (meeting only once in December).


Pop into the shop to see a few of Tami's beautiful blocks in person! Also shown here are two wool projects available as kits. On top we have our 2019 Row by Row Farmer's Market block. Isn't it perfect for the season and SEW cute framed on it's own! On bottom, another fabulous Chalk-It-Up design by Buttermilk Basin. Of course we're big fans of the farmer's market here at the Corn Wagon! Be sure to step across the street for the best sweet corn ever at the Harward's Farm stand!
S.A.B.L.E. SALE!


Saturday, September 29th

We still have a few vendor stalls available! S.A.B.L.E stands for Stash Accumulated Beyond Life Expectancy. It's real. We know from experience and we want to help you out! Saturday, September 26th we are hosting a S.A.B.L.E Sale in our Corn Wagon Too parking lot! Rent a parking stall for $25 and set up shop at 8 a.m. with fabric, patterns, kits, notions - - anything quilting related that you're wiling to part with. You set your own prices and manage your own transactions for your own S.A.B.L.E Sale! You can even get a group of friends who are also affected by S.A.B.L.E. syndrome and share a space!

Shoppers can visit S.A.B.L.E. Sale vendors from 9 a.m. - 5 p.m. that day.

Click this link or contact Shannon White at the Merc for details and to register today! 801-491-3551 option 2.
We'll get the word out! You bring the goods!


cornwagonquilts.com
---
Upcoming Sales & Events





Corn Wagon Quilt Co. will be CLOSED Monday, September 7th for Labor Day!



Currently the quilt shop and mercantile are OPEN to walk-in and curbside customers during our temporary hours Monday-Saturday, 10:00am - 4:00pm.

Handwork Club
Every Tuesday, 10 a.m. - Noon in our School House.


This weekly club is for anyone who would like to work on a hand stitching project while learning new hand stitching skills. We will learn a-stitch-a-week! This is a great opportunity to finish our own projects and relax with a fun gathering of sewing friends

.


Time Out at the Wagon
Every Wednesday, 10 a.m. - 4 p.m. in our School House.
Put yourself in Time Out at the Wagon. We all need Time Out from housework, phone calls, and everyday responsibilities. Come to "Time Out at the Wagon" and do just that. Bring a project and sew the day away with friends here at the shop.

Piccadilly Squares


Thu, Sep 10th & 11th from 11:00 a.m. to 2:00 p.m.




During this two-day class you will make this traditional on-point quilt in a non-traditional way! Learn to use Easy Piecing Border Panels by Ten Sisters Handicraft for a fun, fast, and accurate project. It is very simple to make this design larger! Instructor Heather Dunn is ready to show you how. You'll be amazed at how beautifully these 2" finished squares come together using the grid method. This is a great SCRAPBUSTER!





Stitch Me a Rainbow
Thu Sep 24, Thu Oct 22, and Thu, Nov 12 from 6:00 pm to 8:00 pm
This three-part class is for anyone who wants to have fun with color! The rainbow design of this quilt is highlighted with beautiful ombre fabrics by V&Co. that make stunning gradated blocks. Instructor, Janet Hansen will teach you how to use Thangles to make perfect half square triangles. Quilt size is 70" x 90" finished. This pattern is currently only available by taking this class. A kit is available for purchase using the fabrics from the quilt pictured. You will get to personalize your rainbow quilt with 1.5 yards of border fabric not included in the kit.



Because we respect the health and safety of our customers and employees, our regular discounts and promotions are suspended until further notice to discourage crowds from gathering in the shop. This includes Monday at the Merc, Wednesday's Word and Wrong Price Wednesday (fat qtr sale) and Stuff-a-Bag Sale. We anticipate the return of these sales when Utah enters it's "green" phase of Covid-19 recovery.

Thank you for supporting your local brick-and-mortar quilt shop!


We feel honored to be part of such a wonderful quilt-making community.



We hope you'll visit us again soon,
Jen and the Girls
at Corn Wagon Quilt Co.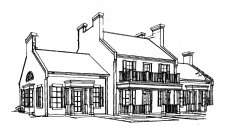 We would love to hear from you!
801-491-3551
https://cornwagonquilts.com/