And just like that, fall is here! Join us for some autumn fun!

And just like that, fall is here along the Wasatch Front! I could swear it happened overnight for us here in Utah. For Labor Day we took a drive to higher elevations for some cool, fresh air at the lake. That makes for quality time with my needle and thread. Only a few leaves were showing signs autumn was on it's way. The next morning, back in happy valley, there was a new chill to the air. Lo and behold the leaves across the hills were suddenly rusty shades of autumn. We fell alseep that night to the sound of much needed rain and woke to a dusting of snow on the tops of our mountains. The abrupt change in weather was a unique blessing here in Springville as it extinguished a new wildfire threatening homes just a few miles up the road. I find fall to be one of mother earth's most inspiring seasons. There is a calm respite in the change while simultaneously senses are awakened, refreshed, alert in a new way. I spent an evening binding my new favorite fall quilt and took real comfort wrapped in it's warm folds as I stitched. After a hot, dry, intense summer, it was a welcome adjustment as I look forward to many more hours of handwork in this beautiful season ahead.
I have been so excited to share this quilt with you! However, many of you will be sad to hear we completely sold out of kits yesterday on our Facebook Live Sale. We do have more kits in the works! Just waiting on a few fabrics to arrive from Moda. I'll be sure to let you know when they are ready! The pattern is Checkerboards and Stars by Fig Tree & Co. and it was so fun to make using a Honeybun to strip-piece all those 1" checkerboards. We do have patterns in stock!

If you haven't watched what we lovingly call Corn Wagon TV (CWTV), you really should get in on the fun! Every Thursday at 2:00 MDT we're LIVE on Facebook with some great quilting deals (only available through CWTV) and plenty of comedic relief (thank you, Lexi). If you can't join us at 2pm, you can watch anytime afterward and shop the same easy way! For more details on how this all works click here. If you're not on Facebook, now is the time to join! So many fabulous quilt shops across the country are now offering live sales, it's worth creating an account just to get in on the action! Here's a little behind the scenes peek at some of yesterday's offerings...



We always show a few new items found at our Quilter's Mercantile! How about a cauldron mug for your morning brew? ;-) Or a set of wooly pumpkins to add to your fall decor? Another perk to watching CWTV... if you listen carefully, you'll hear the "Word-of-the-Week! And what does that mean, you ask? If you repeat the word-of-the-week at the register the following Friday-Wednesday in store at the Quilt Shop or Mercantile, you'll receive 20% off one regular price item! You'll find a clue to this week's word in the photo above but you'll have to tune-in weekly for this happy little bonus!



Featuring unique fabric bundles is one of the highlights of CWTV! We love pulling together combos we think you'll be crazy about and we often share them at clearance prices! For this set we mixed the new Seeds of Gratitude collection by Susan Winget with some beautiful basics for a discounted fall fat quarter bundle. While this special is only available through the Live Sale broadcast, we do have yardage available for these gorgeous prints in-store!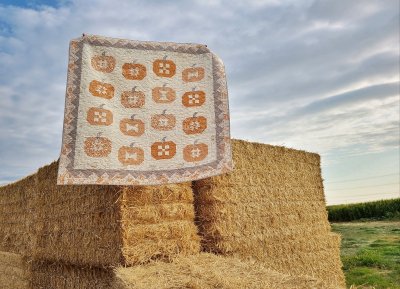 I know I'm not alone in LOVING the All Hallow's Eve fabrics by Fig Tree & Co... for the second autumn in a row! We do have yardage remaining in many of these prints and I'm very happy to say we have two more quilts using this perfect fall collection -- with kits in-stock! Pumpkins and Cream (above) is a highly sought-after design by Joanna Figueroa. Lexi Lamb loved piecing a sampling of quilt blocks into these cute pumpkins. Her favorite part... that grey sawtooth border! Our kit includes the pattern plus All Hallow's Eve fabrics for piecing the 60" x 60" quilt top and binding for $104.99.



Pumpkin Trio (above) is a darling wall quilt, again by Fig Tree & Co. Shannon White said this cutie came together quick and easy using an All Hallow's Eve Charm Pack. It will make a great addition to your autumn decor for just $43.98! This kit includes the pattern, charm pack and all additional fabrics needed to piece this 26" x 34" quilt top and binding. We especially love the detail Emily Herrick added with her custom machine quilting! Both of these great quilt kits are available now through our most recent Facebook Live Sale as well as in-store!
PROJECT: Jelly Roll 2020
Saturday, September 19th, 10am - 9pm

Just one week away! The 3rd Saturday in September has officially been designated as National Sew-A-Jelly-Roll Day to encourage collectors to tear open a Jelly Roll and make something for themselves, as a gift or for charity! As a quilter you likely have purchased those pretty 2-1/2" precuts without knowing exactly what you will make. As lovely as they are all packaged up, they end up on our shelves just waiting for the right project. Enter PROJECT: Jelly Roll, the annual event created to give you the perfect opportunity to turn that Jelly Roll into something wonderful! It can be a quilt or a tote bag, a pillowcase or something to wear, it doesn't matter so long as we seize the day and celebrate the joy of being a maker. Grab a Jelly Roll from your shelf, dust it off, choose a project and sew with us here at Corn Wagon Quilt Co. Saturday, September 19th! Not sure what project to choose? We recommend visiting modafabrics.com for free pattern downloads or of course we would love to help you find something wonderful here at the shop! Only a few seats left! Registration includes lunch and is $20 on our website or in-store! Sign up today!
cornwagonquilts.com
Another fun fall event coming right up... The S.A.B.L.E. Sale! Mark your calendars for Saturday September 26th! We do still have a handful of vendor stalls available! Contact Shannon at the Merc (801-491-3552) with questions and to reserve a parking stall to set up shop. Last fall was a big success and we hope you'll join us again for a day of shopping in the fresh air for some serious sewing finds here in our parking lot from 9:00am-5:00pm!

S.A.B.L.E stands for Stash Accumulated Beyond Life Expectancy. It's real. We know from experience and we want to help you out! Rent a parking stall for $25 and set up shop at 8 a.m. with fabric, patterns, kits, notions - - anything quilting related that you're wiling to part with. You set your own prices and manage your own transactions for your own S.A.B.L.E Sale! You can even get a group of friends who are also affected by S.A.B.L.E. syndrome and share a space! We'll get the word out! You bring the goods!
---
Upcoming Sales & Events
Currently the quilt shop and mercantile are OPEN to walk-in and curbside customers during our temporary hours Monday-Saturday, 10:00am - 4:00pm.
Handwork Club
This weekly club is for anyone who would like to work on a hand stitching project while learning new hand stitching skills. We will learn a-stitch-a-week! This is a great opportunity to finish our own projects and relax with a fun gathering of sewing friends every Tuesday from 10:00am - Noon.
Time Out at the Wagon
(Open Sew)
Every Wednesday, 10 a.m. - 4 p.m. in our School House
Put yourself in Time Out at the Wagon. We all need Time Out from housework, phone calls, and everyday responsibilities. Come to "Time Out at the Wagon" and do just that. Bring a project and sew the day away with friends here at the shop.


Prim Sew Along
Wednesday's from 10:00am-1:00pm beginning September 16th
Calling all Lori Holt fans...Come join the new Prim Sew Along! Lori Holt of Bee in my Bonnet has done it again and designed an absolutely darling quilt using her Prim fabric and Prim Sew Simple Shapes. Sign up now to reserve your kit and your place in the SEW ALONG. Not only will you be sewing with friends but you will also learn tips, tricks and good advice from Karen Averett while sewing this 72 x 90 stunner!!
Skill Level: Intermediate
Class Fee: $20 non-refundable fee will reserve a kit in your name & seat in the club. Kit Price: $219.99 due before the first class. Kit includes fabric for quilt top and Simple Shapes templates. Interfacing, and sewing supplies sold separately.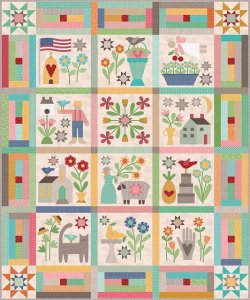 Because we respect the health and safety of our customers and employees, our regular discounts and promotions are suspended until further notice to discourage crowds from gathering in the shop. This includes Monday at the Merc, Wednesday's Word and Wrong Price Wednesday (fat qtr sale) and Stuff-a-Bag Sale. We anticipate the return of these sales when Utah enters it's "green" phase of Covid-19 recovery.

Thank you for supporting your local brick-and-mortar quilt shop!


We feel honored to be part of such a wonderful quilt-making community.



We hope you'll visit us again soon,
Jen and the Girls
at Corn Wagon Quilt Co.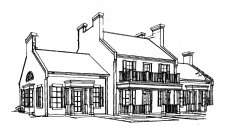 We would love to hear from you!
801-491-3551
https://cornwagonquilts.com/