Skip Navigation
Website Accessibility
S.A.B.L.E. Sale Next Saturday, September 26th in our Parking Lot!

I don't often entertain guests in my sewing room because, well, there just isn't a lot of space to move around... I mean it's generously sized for sewing, has great lighting, all your quilting needs within arms reach... but because I have a S.A.B.L.E. (Stash Accumulated Beyond Life Expectancy) there's not much room to mingle. I recently welcomed my friend, Lexi (you might know her) into my sewing room and while I worried about the mess, she was delighted with all my quilting treasures! "Is that Amy Butler fabric?! What are you going to do with these fat quarter bundles?! This Cotton + Steel kit is THE CUTEST!..." Lexi was unearthing things I forgot I had and she was more excited to see them than I had been when I bought them! It was proof that I need to let go of some of my S.A.B.L.E., and reassurance that someone else will find joy in using the goods I just haven't gotten to yet. Enter the S.A.B.L.E. Sale! I have since been packing up some fabric and kits to sell at our big parking lot S.A.B.L.E. Sale next Saturday, September 26th. Chances are I will come home with a few new treasures but maybe I will have more space to sew and even room for a friend or two!
I'm not the only one who has been sorting through their S.A.B.L.E. for the Sale. Shannon joined forces with a group of gals last weekend to help their friend Joyce Weeks-Dudney of Geoff's Mom Pattern Co., to clear out her S.A.B.L.E. (a portion of which is shown above)! You see, Joyce recently announced her retirement from pattern writing and she is ready to destash! Shannon and friends spent a few days together sifting through numerous patterns, fabric bundles and kits. I think we can all relate when I say totes and totes and TOTES full of quilting goodness! Joyce is well known for her beautiful, traditional quilt designs. Her patterns are best sellers here at the Corn Wagon and we have had many of her designs on display through the years. She is known for her skilled piecing and applique in both cotton and wool, typically with a folk art feel and often made of homespun fabrics.





Although Joyce won't be able to attend the Sale next Saturday (it's her anniversary!), she is sending her S.A.B.L.E. with the help of her friend Char! She is one of several quilters setting up shop in the Corn Wagon Too parking lot from 9:00am - 5:00pm, Saturday, September 26th

. Come enjoy some fresh-air shopping and see what sewing treasures you'll find! Each vendor will set their own prices and manage their own transactions so come prepared to pay with cash or Venmo. Even the Quilt Shop and Merc will join in the sale with some awesome parking lot bargains! Don't miss it!



If, like Joyce and myself, you are in need of a good destash,

we do still have a few parking stalls available for you to rent for $25. You can even team up with friends and share a space! Contact Shannon at the Quilter's Mercantile for more info and to sign up. Then get to work clearing out that S.A.B.L.E. and set up shop at 8:00am next Saturday for the big sale.



Hope's Journey
Beginning Tuesday September 22nd!

Only a few seats remaining in this anticipated BOM! We will be following the book Hope's Journey by Betsy Chutchian. Taught by (our very own) Tami Johnson, this 13 chapter book will be a fast paced journey to a completed sampler quilt using up your accumulated fabric stash and scraps. That's right! It's another way to bust through that S.A.B.L.E.! The HOPE is that you complete your JOURNEY (quilt) in just 7 months. Each chapter consists of 2-4 pieced blocks and each class time will cover one chapter of the book with 1 1-1/2 hours available for cutting and sewing. This is a JOURNEY you will definitely want to join, as you sew with friends, learn new skills and complete a classic quilt reminiscent of bygone days. For this BOM you will be meeting the second and fourth Tuesday of each month starting September 22, 2020 and finishing April 13th, 2021 (meeting only once in December). Register now online or in-store for $65 and pick up your copy of Hope's Journey today!


cornwagonquilts.com
Casserole is a quilt by Elizabeth Hartman, inspired by the charming bakeware we all grew up with. Cheryl Wallin made this eye-catching quilt just like the one featured on the pattern by Elizabeth and we have kits for this delicious design in-store! Kits include the pattern and fabrics from Elizabeth's Library print collection, Kona Solids, and Manchester Wovens, all from Robert Kaufman Fabrics. You'll have everything you need to piece this 86" x 86" quilt top and binding for $149.99. Elizabeth also suggests this quilt could be an awesome stash buster! She says, "This pattern is made for throwing together what you have - just like any good casserole!
"

---
Upcoming Sales & Events
Currently the quilt shop and mercantile are OPEN to walk-in and curbside customers during our temporary hours Monday-Saturday, 10:00am - 4:00pm.
Handwork Club
This weekly club is for anyone who would like to work on a hand stitching project while learning new hand stitching skills. We will learn a-stitch-a-week! This is a great opportunity to finish our own projects and relax with a fun gathering of sewing friends every Tuesday from 10:00am - Noon.
Time Out at the Wagon
(Open Sew)
Every Wednesday, 10 a.m. - 4 p.m. in our School House
Put yourself in Time Out at the Wagon. We all need Time Out from housework, phone calls, and everyday responsibilities. Come to "Time Out at the Wagon" and do just that. Bring a project and sew the day away with friends here at the shop.


Prim Sew Along
Wednesday's from 10:00am-1:00pm
Calling all Lori Holt fans...Come join the new Prim Sew Along! Lori Holt of Bee in my Bonnet has done it again and designed an absolutely darling quilt using her Prim fabric and Prim Sew Simple Shapes. Sign up now to reserve your kit and your place in the SEW ALONG. Not only will you be sewing with friends but you will also learn tips, tricks and good advice from Karen Averett while sewing this 72 x 90 stunner!!
Skill Level: Intermediate
Class Fee: $20 non-refundable fee will reserve a kit in your name & seat in the club. Kit Price: $219.99 Kit includes fabric for quilt top and Simple Shapes templates. Interfacing and sewing supplies sold separately.



Stitch Me a Rainbow
Thu, Sep 24, Thu, Oct 22, Thu, Nov 12 from 6:00 pm to 8:00 pm
Only two seats remaining! This three-part class is for anyone who wants to have fun with color. The rainbow design of this quilt is highlighted with beautiful ombre fabrics that make stunning gradated blocks. In this class you will learn how to use Thangles to make perfect half square triangles. Quilt size is 70" x 90" finished.
Instructor: Janet Hansen
Skill Level: All are welcome!
Class Fee: $45
Kit: $106.99



Twisted Flowers Quilt
Monday, September 28th, 11:00am - 2:00pm


Just 3 seats left! Make this beautiful, scrappy, twisting flowers quilt without any curves!! You will be delighted to learn this fun, new technique using Ten Sisters Easy Piecing Grid. You can choose from 3 different sizes for this quilt: 58" x 58", 43" x 43" or 29" x 29" before borders. Depending on your fabric choices, there are endless possibilities for the look of this quilt. You will be amazed how it all comes together!


Instructor: Heather Dunn
Skill Level: Beginner
Class Fee: $25
Supplies sold separately.


Because we respect the health and safety of our customers and employees, our regular discounts and promotions are suspended until further notice to discourage crowds from gathering in the shop. This includes Monday at the Merc, Wednesday's Word and Wrong Price Wednesday (fat qtr sale) and Stuff-a-Bag Sale. We anticipate the return of these sales when Utah enters it's "green" phase of Covid-19 recovery.

Thank you for supporting your local brick-and-mortar quilt shop!


We feel honored to be part of such a wonderful quilt-making community.



We hope you'll visit us again soon,
Jen and the Girls
at Corn Wagon Quilt Co.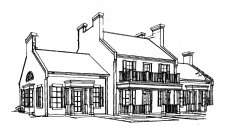 We would love to hear from you!
801-491-3551
https://cornwagonquilts.com/