Skip Navigation
Website Accessibility
Just Show Us the Quilts! Trunk Show at the Payson Peteetneet Museum Quilt Show

Words are never something I struggle to find. It's true I was born with the gift of gab
. It's something I inherited from my grandmother; along with her short, "sturdy" legs and affinity for stitching quilts. My tendency to talk (...and talk...and talk) is just part of who I am. Just ask my husband (bless his heart and his ears). I always have something to say, especially when it comes to a passion like quilting -- as you've likely noticed through these newsletters. I'm sure (without a doubt) that you have opened these emails and thought, "Come on Jen, JUST SHOW US THE QUILTS!" Well that's exactly what today's email is all about and what Marsha is about to do. Show us the quilts!
Marsha Harward, fearless leader of us girls here at Corn Wagon Quilt Co., is the featured artist at the 2020 Payson Quilt Show! This annual tradition in Utah's quilting community has been ongoing this week at the Peteetneet Museum in Payson, Utah. A variety of quilts made by many local artists are on display, including a few of Marsha's. As part of this honor, Marsha will be presenting a trunk show at the Peteetneet Museum tomorrow, October 10th at 3:00 pm. She will be showing and telling about her own quilts as well as quilts from all the Corn Wagon gals! You may want to arrive a bit early to check out their Quilter's Yard Sale from 9:00 am - 2:00 pm.

The address is 10 North 600 East in Payson, Utah

. Learn more at paysonquiltshow.com and please, join us tomorrow for a delightful afternoon of quilt inspiration!
Primitive Rug Hooking
Saturday, October 17, 1:00 - 4:00pm

Learn the art of primitive rug hooking while creating one of these beautiful "rugs." You'll enjoy learning about this historic craft from our wool expert, Marianne Michaels. Your project can be made into a wall hanging, pillow, table topper, or a rug for the floor. Choose from a variety of complete kits available to purchase at the shop then come enjoy a relaxing afternoon at our School House learning all you need to know to delve into this unique craft, rich in history and creativity. Skill Level: Beginner. Class Fee: $25. Register now on our website or in-store!



cornwagonquilts.com
As promised, I'm here to SHOW THE QUILTS! You may recognize the display below from last week's newsletter, but you'll notice the quilt is different. That's because we sold out of the other one in just three days! Thank goodness Natalie Smith brought in her darling BOO! quilt ready to hang just in time! This popular Halloween pattern was designed by April Rosenthal of Prairie Grass Designs. Large hexagon blocks are pieced using two Jelly Rolls of Midnight Magic fabric from Moda. We love the machine quilted spiderwebs that Emily Herrick added to highlight the web-like design of the hexagons! Our kits include those highly desired Jelly Rolls along with all the other fabrics needed for this cute 78" x 85" quilt top and binding for $132.99.

Zooming in on some of the frightfully fun wool applique projects,
how cute is this Happy Halloween Banner by All Through the Night? The cool thing about this kit is that it comes with a cotton background printed with character features like spooky eyes and kooky grins so all you need to applique is a few dimensional wool pieces. Then string them together for a darling fall decoration! Our kits include the pattern, preprinted background and wool pieces for applique for just $25.99! While at the shop, be sure to look for the spring and winter versions of these clever preprinted banners. You'll want to collect them all!
What is Halloween without all those cute little trick-or-treaters? This wool applique table mat by Sew Cherished features those candy-gobbling ghouls by the light of the moon. Have it stitched up and ready for All Hallow's Eve with our complete Trick-or-Treat kit for $34.99. Need some wool applique pointers? Our next Wool Applique Demo is coming up on Thursday, October 22nd at 11:00am! Stop in for this FREE one-hour demo where Marianne Michaels will share her favorite tips and tricks!
Moving right along, from autumn straight into winter, it's Snowflake time! You likely recognize this quilt as Modern Handcraft's social media sensation and we're as crazy about it as everyone else on the internet! It's a darling design (we have patterns in stock!) that is fun to get creative with. Just look up #snowflakequilt and you'll be amazed at all the possibilities. But our favorite option is definitely this version by Ruby Star Society! It's a scrap happy collaboration from all of their designers that comes as a super cool boxed kit. It includes a fat quarter bundle of the Flurry fabric collection and a modern metallic speckle for the snowflake. Pick up a boxed kit at the Corn Wagon while they're still available for $79.99 and check out our sample pieced by Lexi Lamb and quilted by Emily Herrick.

Remember this nostalgic sew along with Lori Holt? Karen Averett recently finished her Vintage Housewife quilt and it is absolutely wonderful! It's sure to put a smile on your face as you recall days gone by! Karen made a few adaptations to Lori's original design, making this quilt her own. Let's take a closer look...



Each block features incredible hand-applique. Karen even fussy-cut fabrics like the typewriter paper to lend a bit of whimsy. Embellishments like buttons and ric-rac add even more character. Just when you thought it couldn't be any cuter, Emily Herrick's custom machine quilting stitches detail into each element! It really must be seen in person to appreciate all that's involved.


The original Vintage Housewife pattern has a large apron centered as a focal point. Karen decided the apron would make a fun signature touch to her backing and golly, it was a great idea!
When Karen thought of her own duties as a "housewife" and those of her mother, she felt something was missing. Gardening is a favorite part of home life for Karen so it was natural to fill the block where the apron had been with gardening favorites! She resized designs from some of Lori Holt's other publications to fit the space and away she stitched, creating a quilt that truly reflects her own memories of home. This quilt is currently on display at the quilt shop and you won't want to miss it!
If you're sad to have missed the Vintage Housewife Sew Along, I have news that just might make your day...
First,
we have one, I repeat, ONE Vintage House Wife kit left in-store! Give us a call at the shop to claim it before it's gone! The pattern is still available as a free download from
beeinmybonnetco.blogspot.com
Second
, Lori Holt's newest sew along is just getting started!
Prim
is another nostalgic quilted work of art. We have kits including
Prim
fabric for the quilt top and Prim Simple Shapes templates. Interfacing, and sewing supplies sold separately.
Sign up now
to reserve your kit and your seat in the Sew Along. You can sew with us here at the shop every Wednesday from 10-1pm with Karen! If we have enough register, we may move to Thursdays to allow more room in the classroom. Not only will you be sewing with friends but you will also learn tips, tricks and good advice while sewing this 72 x 90 stunner!! The Prim pattern is also a free download available now on Lori Holt's blog
beeinmybonnetco.blogspot.com

---
Upcoming Sales & Events
Currently the quilt shop and mercantile are OPEN to walk-in and curbside customers during our temporary hours Monday-Saturday, 10:00am - 4:00pm.


Please adhere to the current Utah County mask mandate when entering the shop.




Saturday Sampler 2020/21
Beginning TOMORROW! October 10th, 10:00am - 4:00pm
Due to continued concern regarding Covid-19, we have decided to move forward in the same fashion as last spring. Members may pick up their blocks beginning Saturday, October 10th during our temporary hours of 10am - 4pm but we encourage you to come in during the following week to help us keep individuals in the shop at a safe number. The exclusive Saturday Sampler discount coupon will be valid October 10 - 17, 2020 so you'll want to be sure and pick up this first kit before next Saturday, October 17th. This first month's kit is free to those registered and will be ready to pick up inside the quilt shop. Instead of gathering in the classroom for a demo, we have provided the following YouTube demos by Amy McClellan to help you make your first block. Ready, set GO!


| | |
| --- | --- |
| Sub-cutting Tips | |
| Spinning Star Block CW SS Oct. | |
| Floating SIS units CW SS Oct. | |

Handwork Club


This weekly club is for anyone who would like to work on a hand stitching project while learning new hand stitching skills. We will learn a-stitch-a-week! This is a great opportunity to finish our own projects and relax with a fun gathering of sewing friends every

Tuesday from 10:00am - Noon.



Time Out at the Wagon

(Open Sew)




Every Wednesday, 10 a.m. - 4 p.m. in our School House


Put yourself in Time Out at the Wagon. We all need Time Out from housework, phone calls, and everyday responsibilities. Come to "Time Out at the Wagon" and do just that. Bring a project and sew the day away with friends here at the shop.



Because we respect the health and safety of our customers and employees, our regular discounts and promotions are suspended until further notice to discourage crowds from gathering in the shop. This includes Monday at the Merc, Wednesday's Word and Wrong Price Wednesday (fat qtr sale) and Stuff-a-Bag Sale. We anticipate the return of these sales when Utah enters it's "green" phase of Covid-19 recovery.

Thank you for supporting your local brick-and-mortar quilt shop!


We feel honored to be part of such a wonderful quilt-making community.



We hope you'll visit us again soon,
Jen and the Girls
at Corn Wagon Quilt Co.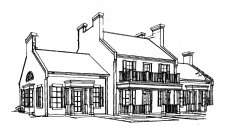 We would love to hear from you!
801-491-3551
https://cornwagonquilts.com/