Skip Navigation
Website Accessibility
Facebook Live PINK Sale for Breast Cancer Awareness!

Handwork mends my soul. With so much chaos in current events, I've found, more than ever before, handwork is a welcome healer to my troubled and often noisy mind. There's something meditative in the slow methodical processes of stitching. It gives time to be still, to exercise precision, to witness the joy of something beautiful coming together a stitch at a time. Sometimes I turn on a show or listen to a book. Other times, I simply stitch and let my mind unwind. I find the rhythmic motion of thread pulling through colorful fabric soothing. When I need a moment, I pick up my needle and get to work. While watching the recent Presidential Debate, I found myself stitching... rather feverishly. I say this with laughter, but it's true! Handwork brings a sense of calm and contentment to my heart. I'm sharing these thoughts with you as I prepare for a little road trip and my all-time favorite way to do handwork is while traveling. The ease of mind that comes with hand-sewing fits perfectly into a relaxing weekend away and my little wool applique bag is always packed and ready to go. So, here's to soul mending on this beautiful autumn weekend.


P.S. If you'd like a little help learning the art of wool applique, we have a FREE Wool Applique Demo coming up! Marianne Michaels has lots of tips and tricks that she is excited to share with you. No supplies or registration needed. Just pop into our School House Thursday, October 22nd at 11:00 for this one-hour lesson to learn all the basics and ask questions with our wool expert. Once you see just how easy wool applique is to do, you will be ready to relax with your own project.


Unwind your mind and a spool of thread with this darling wool applique project by Buttermilk Basin. Marianne Michaels stitched up this sample in bright hand-dyed wool on a cotton/linen background. If this one speaks to your heart as much as it does mine, you'll want to pick up a kit right away! You'll find them at the quilt shop as well as on yesterday's Facebook Live Sale! Watch anytime! Follow the instructions at the beginning of the broadcast to purchase through our easy CommentSold system.



Speaking of our Facebook Live Sale... Next Thursday we've got something special for you! Because October is Breast Cancer Awareness Month, we'll be featuring PINK quilting goods and the best part is, we will be donating 10% of our sales from the Live broadcast to the Huntsman Cancer Institute for Breast Cancer Research. Most of us have been impacted in some way by Breast Cancer. Why not put our love for buying fabric to work for the good of women in need of breast cancer research and support?! We'll be showing pink notions, gifts, fabric bundles, and even quilts with PINK! So put on your pink ribbon, schedule that mammogram and join us next Thursday, October 22nd at 2:00 MDT on our Facebook page for some very pink CWTV. If you can't watch at 2pm, you can hop on Facebook and watch anytime afterward. You'll have one week to make a purchase through our Live Sale that qualifies for our Breast Cancer Donation (10/22/20-10/28/20) Help spread the word and let's make a difference together!



If we're going to feature all things PINK, you can count on us including Tula! This Big Charmer quilt (above) by Tula Pink was pieced by Shannon White using a stack of Tula's True Colors fabrics. Kits for this great 63" x 72" quilt will make their debut on our Facebook Live Sale next Thursday after which you'll find this darling quilt on display at the quilt shop along with our current collection of Tula yardage and (coming soon) Tula Pink Hardware! And, in the spirit of hope for a cure, here's a link to a great tutorial by our friend Jenny Doan at Missouri Star Quilt Co. for her Easy Ribbon Quilt. We just happen to have the Whitelite 2.5" precut strips in stock that she uses in this tutorial!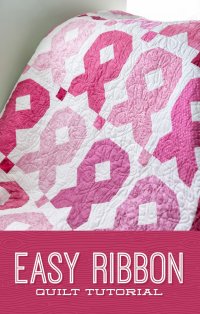 T-SHIRT QUILT CLASS - 2nd Session Added
Saturday, October 31st, 10:00am - 5:00pm

The T-shirt Class filled up so fast we're adding another session! Cheryl Wallin will be back for more fun Saturday, October 31st.
That's right! Come sew with us on Halloween! Gather up those t-shirts you've been saving and Cheryl will teach you how to breathe new life into them using her favorite Too Cool T-shirt Quilt templates. You'll go home with a new heirloom full of memories to share. $65 class fee. All supplies sold separately. Register now on our website or give us a call before this class fills up too!



cornwagonquilts.com
Another fun class coming right up...
when it is time to snuggle up and get cozy, the Snuggly Snowflake quilt will be just right! Heather Dunn will be teaching you how to piece this sweater-like snowflake using TenSisters EasyPiecing Grid! Choose Christmas fabrics (we've got LOTS!) for a holiday look or choose other fabrics for a look that will last all winter long. You also get to choose from 3 different sizes : 58" x 58", 43" x 43", or 29"x 29."
Whatever you choose, it's be sure to be a seasonal favorite!
Found at the Merc! New fall decor has arrived along with farmer's market favorites like Sara's Salsa and fresh, local honey, both from Harward Farms. Come in and see what's new for autumn. While you're here, pick up a copy of the Harward Farms', From Harvest to Hand cookbook filled with loads of delicious family favorites all made using farm fresh produce!
One more thing! I promised to let you know when we received more face mask panels from Moda.
THEY'RE HERE! We have two different face mask panels currently in stock. The Safety First panel by Stacy Iest Hsu has 10 playful, kid-sized designs and 8 fun adult-sized designs. The Ruby Star Society panel includes two different mask shapes in a variety of clever prints great for teens and adults. Each panel comes with instructions printed right on the fabric. We also have elastic as well as metal nose pieces that are easy to add to any mask, ensuring a comfortable, safe fit.
---
Upcoming Sales & Events
Currently the quilt shop and mercantile are OPEN to walk-in and curbside customers during our temporary hours Monday-Saturday, 10:00am - 4:00pm.
Please adhere to the current Utah County Mask Mandate when entering the shop.
Handwork Club
This weekly club is for anyone who would like to work on a hand stitching project while learning new hand stitching skills. We will learn a-stitch-a-week! This is a great opportunity to finish our own projects and relax with a fun gathering of sewing friends every Tuesday from 10:00am - Noon.
Time Out at the Wagon
(Open Sew)
Every Wednesday, 10 a.m. - 4 p.m. in our School House
Put yourself in Time Out at the Wagon. We all need Time Out from housework, phone calls, and everyday responsibilities. Come to "Time Out at the Wagon" and do just that. Bring a project and sew the day away with friends here at the shop.


Prim Sew Along
Wednesday's from 10:00am-1:00pm
Calling all Lori Holt fans...Come join the new Prim Sew Along! Lori Holt of Bee in my Bonnet has done it again and designed an absolutely darling quilt using her Prim fabric and Prim Sew Simple Shapes. Sign up now to reserve your kit and your place in the SEW ALONG. Not only will you be sewing with friends but you will also learn tips, tricks and good advice from Karen Averett while sewing this 72 x 90 stunner!!
Skill Level: Intermediate
Class Fee: $20 non-refundable fee will reserve a kit in your name & seat in the club. Kit Price: $219.99 Kit includes fabric for quilt top and Simple Shapes templates. Interfacing, and sewing supplies sold separately.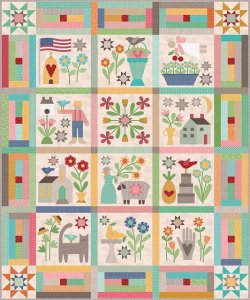 Wool and Wax Tote
Monday, October 26th, Noon - 5 p.m. at our School House
The Wool + Wax Tote, is a sleek, generous bag by Noodlehead Designs. The class will be taught by Shelley Taylor and is perfect for a beginner. NO ZIPPERS! The tote has a slip pocket inside and divided pockets on the front. You can choose leather handles, fabric or cotton webbing. You will also learn how to install rivets on the front of the bag. Rivets are optional and they will be provided in class at a nominal fee. Pick up your pattern at Corn Wagon and start collecting your supplies. Approx. Finished Dimensions: 13" W, 15" H, 3" D. Class Fee: $45



Because we respect the health and safety of our customers and employees, our regular discounts and promotions are suspended until further notice to discourage crowds from gathering in the shop. This includes Monday at the Merc, Wednesday's Word and Wrong Price Wednesday (fat qtr sale) and Stuff-a-Bag Sale. We anticipate the return of these sales when Utah enters it's "green" phase of Covid-19 recovery.

Thank you for supporting your local brick-and-mortar quilt shop!


We feel honored to be part of such a wonderful quilt-making community.



We hope you'll visit us again soon,

Jen and the Girls
at Corn Wagon Quilt Co.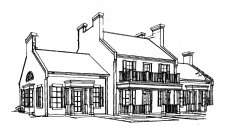 We would love to hear from you!
801-491-3551
https://cornwagonquilts.com/