May I introduce to you another Corn Wagon Gal? Our friend, Emily Magleby, is a multi-talented mother of four from the Bay area. With an eye for coordination and a knack for precision, we are delighted to have Emily bring her sophisticated, modern style to our shop. While the influence of quilting has been ever present through her mother's love for the art, Emily's passion for putting together scraps was first expressed though scrapbooking. She made a name for herself in the world of keeping memories as the creative editor for Creating Keepsakes magazine. Her column, Latest and Greatest, gave her the unique opportunity to try new products and teach creative techniques. When she left this job, she took to sewing bags and then made the natural transition to quilting. Of course her mom was very happy to finally have Emily as her sewing buddy! And we are too. She has now been making quilts for seven years and is currently drawn to fabrics from Ruby Star Society, Cotton + Steel and Liberty of London. Besides sewing quilts, Emily has a darling Etsy shop named after her only daughter, Chloe Jane Handmade, where she has made thousands of tooth fairy pillows. They're the cutest. You really should check them out!
Along with sewing, Emily loves to listen to audiobooks. Mysteries and true crime are her favorites, oh and anything British! This infatuation spills over to T.V. and like many of us, the listening goes along perfectly with hours of sewing time. Without question, her happy place is Lake Powell and there's no place she would rather be than surrounded by her family.



Here at the Corn Wagon, Emily is in charge of our classes. She works with instructors to coordinate all the fun that goes on in our new School House! You'll also find her smiling face (behind her mask) at our cutting table at the quilt shop where she is happy to help you coordinate your next project. Emily chose her Lucky 13 fat quarter bundle by walking through the shop and pulling her absolute, number one favorites and look how beautifully they mix! They are Emily to a T as they honestly look like something fabulous she would wear. Her decidedly classic, modern style shines through in timeless denim blues, crisp creams and fashion forward dijon gold. Pick up this latest addition to our Currated by Corn Wagon collection for $39.99 before they disappear and while you're here be sure to give Emily a wave!
Wool and Wax Tote Class


Monday, October 26th, Noon - 5pm

This is your last chance to sign up for Monday's class!
The Wool + Wax Tote, is a sleek, generous bag that will look great with anything and will keep your must-haves close at hand. The pattern by Noodlehead Designs is found in her book, Everyday Essentials. Instructor, Shelley Taylor, says it's perfect for a beginner. NO ZIPPERS! The tote has a slip pocket inside and divided pockets on the front. You can use leather handles, fabric or cotton webbing. You will also learn how to install optional rivets (

provided in class at a nominal fee)

on the front of the bag. Pattern recommends waxed canvas but one of our canvas cotton/linens would be perfect! Register online or in store today! Supplies and pattern available at the shop!


Finished Dimensions: 13" W, 15" H, 3" D




cornwagonquilts.com
When autumn rolls in at the Corn Wagon, it's time to start planning our big birthday bash! This year it's a coming of age event -- we're turning 21 -- we're legal -- time for a toast!

We usually celebrate with our P.J. Party Sale but l

ike most events in 2020, we'll be doing things a bit differently this year in an effort to keep our customers and employees healthy. Our 21st birthday will be a week long celebration! Let's party Monday, November 2nd through Saturday, November 7th with daily deals! Hmmmm... we'll need party hats, sparking cider, oh and balloons! Every morning we'll pop a balloon on our social media stories announcing the deal of the day. Visit the shop any day that week and take advantage of discounts on select daily items. Beginning November 2nd, we'll be returning to our regular business hours! That means we'll be open until 6:00pm, Monday - Friday and 5:00pm on Saturday, allowing you more time to stop in for the party (and to spread out the number of guests in the shop at one time for a safer shopping experience). Last year's bash included the grand opening of our Quilter's Mercantile! We can't believe it's already been a year but let's continue the party across the parking lot for their 1st Birthday! Oh, it's going to be a fun week at the Wagon! Mark your calendars and consider yourself invited to the party!

BACK IN STOCK:
Our best-selling,
Scary Scales
quilt was pieced and quilted by Emily Herrick. She followed the free online tutorial found on Melissa Corry's blog,
Happy Quilting
, for her versatile
Playing the Scales
design. Emily used a Jelly Roll from the
All Hallow's Eve
collection by Fig Tree & Co. to piece this fast and easy lap quilt you can have finished in time for Halloween! Our last batch of kits sold out overnight, so don't wait! Pick yours up at the shop right away!
NEW TO THE WOOL DEPARTMENT:
Beautiful wool blooms absolutely sing against a sky blue, cotton background. It's a gorgeous new pattern from Fig Tree & Co. Marianne Michaels hand-dyed wools specifically for this 42" x 42" Americana Rose wall quilt and aren't they wonderful? She put a limited number of kits together and they're available now in-store.
---
Upcoming Sales & Events
Currently the quilt shop and mercantile are OPEN to walk-in and curbside customers during our temporary hours Monday-Saturday, 10:00am - 4:00pm.


In accordance with the current Utah State Mask Mandate, please wear a mask.
Handwork Club
This weekly club is for anyone who would like to work on a hand stitching project while learning new hand stitching skills. We will learn a-stitch-a-week! This is a great opportunity to finish our own projects and relax with a fun gathering of sewing friends every Tuesday from 10:00am - Noon.
Time Out at the Wagon
(Open Sew)
Every Wednesday, 10 a.m. - 4 p.m. in our School House
Put yourself in Time Out at the Wagon. We all need Time Out from housework, phone calls, and everyday responsibilities. Come to "Time Out at the Wagon" and do just that. Bring a project and sew the day away with friends here at the shop.


Prim Sew Along
Wednesday's from 10:00am-1:00pm
Calling all Lori Holt fans...Come join the new Prim Sew Along! Lori Holt of Bee in my Bonnet has done it again and designed an absolutely darling quilt using her Prim fabric and Prim Sew Simple Shapes. Sign up now to reserve your kit and your place in the SEW ALONG. Not only will you be sewing with friends but you will also learn tips, tricks and good advice from Karen Averett while sewing this 72 x 90 stunner!!
Skill Level: Intermediate
Class Fee: $20 non-refundable fee will reserve a kit in your name & seat in the club. Kit Price: $219.99 Kit includes fabric for quilt top and Simple Shapes templates. Interfacing, and sewing supplies sold separately.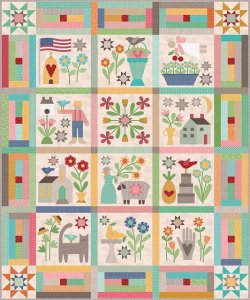 Snuggly Snowflake
Thursday, October 29th from 11:00am-2:00pm

When it is time to snuggle up and get cozy, this snuggly snowflake quilt will be just right! Using TenSisters EasyPiecing grid, Heather Dunn will teach you to make this cute quilt quickly and simply. Choose Christmas fabrics for a holiday look or choose other fabrics for a wintery look that's sure to become a seasonal favorite. You also get to choose from 3 different sizes : 58" x 58", 43" x 43", or 29"x 29".


Because we respect the health and safety of our customers and employees, our regular discounts and promotions are suspended until further notice to discourage crowds from gathering in the shop. This includes Monday at the Merc, Wednesday's Word and Wrong Price Wednesday (fat qtr sale) and Stuff-a-Bag Sale. We anticipate the return of these sales when Utah enters it's "green" phase of Covid-19 recovery.

Thank you for supporting your local brick-and-mortar quilt shop!


We feel honored to be part of such a wonderful quilt-making community.



We hope you'll visit us again soon,
Jen and the Girls
at Corn Wagon Quilt Co.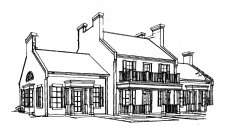 We would love to hear from you!
801-491-3551
https://cornwagonquilts.com/