Skip Navigation
Website Accessibility
Cheers to 21 Years! Plus more ways to sew for the holidays!

Twenty-One is a big year in the world of birthdays. It's a right of passage into adulthood, a new level of experience and responsibility, a reason to PARTY! What wisdom have we learned in 21 years of business? We've seen styles come and go. New innovations that make quilting more efficient and widely accessible appear faster than we can master. We've watched the birth of the internet take command of the way we design, create, communicate, learn and manage business day to day. With ever changing trends and dramatic shifts in the way we quilt, one thing remains the same. Friendship. The connections we make with fellow quilters in our growing community of makers remains the most valuable part of what we do here at the Corn Wagon. We have a sign near our register that reads, "enter as strangers, leave as friends" and gratefully through the years we have experienced the beauty of this statement time and time again. We hope you all feel welcome here. We hope you know we consider you a friend. There is a special bond between makers and we're honored to take part in that blessing. So let's celebrate all those years of building friendships through the art of quilting. Cheers to 21 years!
We usually celebrate with our annual P.J. Party Sale but l

ike most events in 2020, we'll be doing things a bit differently this year in an effort to keep our customers and employees healthy. Our 21st birthday will be a week long celebration! Let's party Monday, November 2nd through Saturday, November 7th with daily deals! Hmmmm... we'll need party hats, sparkling cider, oh and balloons! Every morning we'll pop a balloon on our social media stories announcing the deal of the day. Visit the shop any day next week and take advantage of discounts on select daily items. Beginning November 2nd, we'll be returning to our regular business hours! That means we'll be open until 6:00pm, Monday-Friday and 5:00pm on Saturday, allowing you more time to stop in for the party (and to spread out the number of guests in the shop at one time for a safer shopping experience). Last year's bash included the grand opening of our Quilter's Mercantile! We can't believe it's already been a year but let's continue the party across the parking lot for their 1st Birthday! Oh, it's going to be a fun week at the Wagon! Mark your calendars, be sure to follow along on social media and consider yourself invited to the party!
Zippered Basket Pouch


Thursday, November 5th, 1:00-4:00pm

Do you love little pouches? The Zipped Basket Pouch, a fat quarter friendly pattern by Aneela Hoey, opens wide to easily see what's inside. When not in use, it zips up securely for storage. Choose from two sizes! The best thing about it is, it's all done in straight seams making this a great choice if you are new to intermediate pouch patterns. Have confidence with teacher, Shelley Taylor as you learn how to sew a separating zipper and other skills. The choice is yours which size you would like to make in class. Register now

on our website or in-store and pick up a pattern and supplies at the quilt shop today!

cornwagonquilts.com
Now, let's talk about some plans in preparation for the Holidays ahead. They'll be here before you know it and we have some great sewing events in store for you and of course, plenty of projects at the quilt shop and Christmas gifts and home decor has arrived at the Quilter's Mercantile!

We are SEW fortunate to have Janet Hansen leading a Small Business Saturday class again this year! Janet has designed a beautiful Christmas table runner (shown above) just for this event. The best part is that with the price of the kit ($35) you get a free pattern, free class and free access to sew all day in our retreat rooms. This pattern is only available through this event. Come and sew with friends, learn new techniques, start your Christmas "SEW-JO" and most important...support small business! Your $35 kit will include everything you need to make this darling holiday table runner featuring the popular Holliberry fabric collection by Corey Yoder . Janet will have it ready for you to start sewing at our School House Saturday, November 28, 10:00am-4:00pm. Bring your sewing machine, basic sewing tools and a sack lunch. Reserve your seat and kit now online or in-store and come kick your holiday sewing season off while supporting small business!

You've seen how much fun we've been having with the EasyPiecing Grid by Ten Sisters Handicraft. We love how versatile it is for any piecing project using squares. Have you ever thought about using it for more than quilts? Christmas sewing is a great way to try new techniques -- especially when they make the process easier and save you time during the holiday rush! That's why we're excited to have Heather Dunn teach two different EasyPiecing Christmas classes here at the School House in November.



Thursday, November 12th, 11am-2pm, Heather will teach you how to make this cute, scrappy Christmas table runner and

Christmas Tree wall quilt

. You can choose to make one or both! Each project uses 2 panels of TenSisters EasyPiecing Grid. Choose the size you would like to make, your favorite Christmas fabric, and come ready to have fun piecing these festive designs the easy way. Wouldn't they make great gifts? You'll find patterns for these and many more EasyPiecing projects as $.99 digital downloads from tensisters.com!


Bring on the crisp air, hot chocolate and twinkling lights! And when you are ready to deck the halls, why not start with these two darling
Deck the Halls Stockings
using TenSisters EasyPiecing Grid. Learn how to make a set from Heather Dunn, Friday, November 13th, 11am-2pm. These stockings are a generous size (no pressure, St. Nick!). In this class you will be making two stocking fronts, with easy to finish instructions that you can complete at home. You'll find EasyPiecing Stocking Grid prepackaged with the pattern currently at the quilt shop. If you're feeling really festive, pair this class with the TenSisters EasyPiecing Grid Christmas table runner or wall hanging class and coordinate your quilted Christmas Decor in three simple projects!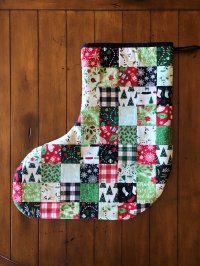 ...And when you find you need a little extra sewing time to get ALL the holiday projects ready for gifting, we have a place for you to do a little bit of secret Santa sewing! We want all of our "Sew-It-All" friends to join us as we
Sew-It-All Weekend!
With the holidays fast approaching we want you to ♫ "Sew it all - Sew it all - Sew it all the way!" ♫ Think of this Sew-It-All event as a Santa's Workshop where you can bring all your last minute Christmas sewing and, well, SEW-IT-ALL! $65 includes lunch both days so you can sew non-stop at our retreat center. You will also receive a Sew-It-All pass good for exclusive discounts at the shop during the event! Bring any sewing project that needs finishing and Chris & Jen will be there to lend advice and help you trouble shoot. With two whole days dedicated to finishing projects you really can be a Sew-It-All, even during the holidays! More Sew-It-All fun includes...
Show-and-tell – we love to see your finished projects so bring a favorite to show.


Sew-It-All Snack Bar

– bring a small treat to share with the group (optional).

Sew-It-All Pass - Exclusive discounts available at the shop through the weekend.

Add supplies purchased to your Sew-It-All Weekend tab and settle up right from the retreat center in one convenient purchase!
We will be limiting the number of seats to allow for proper social distancing so don't wait to sign up for this two-day event, Friday, November 20th 10am-11pm or so… and again on Saturday, November 21st 10am-7pm.

Let us sew, let us sew, LET US SEW!!!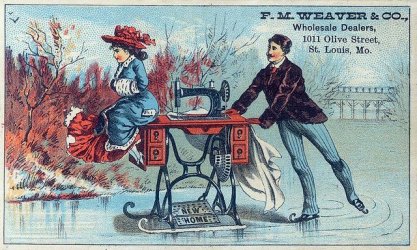 ---
Upcoming Sales & Events
Beginning Monday, November 2nd, the quilt shop and mercantile will be OPEN to walk-in and curbside customers Monday-Friday, 10am - 6pm & Saturday till 5pm.


In accordance with current Utah state mandates, we ask that you please wear a mask in the shops and classroom.
Because we respect the health and safety of our customers and employees, our regular discounts and promotions are suspended until further notice to discourage crowds from gathering in the shop. This includes Monday at the Merc, Wednesday's Word and Wrong Price Wednesday (fat qtr sale) and Stuff-a-Bag Sale. We anticipate the return of these sales when Utah enters it's "green" phase of Covid-19 recovery.
Handwork Club
This weekly club is for anyone who would like to work on a hand stitching project while learning new hand stitching skills. We will learn a-stitch-a-week! This is a great opportunity to finish our own projects and relax with a fun gathering of sewing friends every Tuesday from 10:00am - Noon.
Time Out at the Wagon
(Open Sew)
Every Wednesday, 10 a.m. - 4 p.m. in our School House
Put yourself in Time Out at the Wagon. We all need Time Out from housework, phone calls, and everyday responsibilities. Come to "Time Out at the Wagon" and do just that. Bring a project and sew the day away with friends here at the shop.


Prim Sew Along
Wednesday's from 10:00am-1:00pm
Calling all Lori Holt fans...Come join the new Prim Sew Along! Lori Holt of Bee in my Bonnet has done it again and designed an absolutely darling quilt using her Prim fabric and Prim Sew Simple Shapes. Sign up now to reserve your kit and your place in the SEW ALONG. Not only will you be sewing with friends but you will also learn tips, tricks and good advice from Karen Averett while sewing this 72 x 90 stunner!!
Skill Level: Intermediate
Class Fee: $20 non-refundable fee will reserve a kit in your name & seat in the club. Kit Price: $219.99 Kit includes fabric for quilt top and Simple Shapes templates. Interfacing, and sewing supplies sold separately.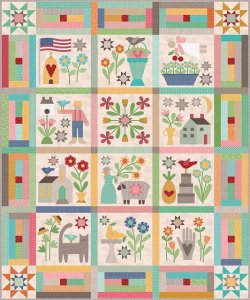 Thank you for supporting your local brick-and-mortar quilt shop!


We feel honored to be part of such a wonderful quilt-making community.



We hope you'll visit us again soon,
Jen and the Girls
at Corn Wagon Quilt Co.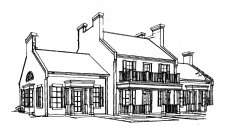 We would love to hear from you!
801-491-3551
https://cornwagonquilts.com/