Skip Navigation
Website Accessibility
There's a Party Goin' on Right Here! Celebrating Corn Wagon's 21st Year!

Happy 21st Birthday Corn Wagon! If you've been following our stories on social media, you know we're in the middle of a party over here. Corn Wagon has been in the quilting bizz for 21 years and we're celebrating with daily deals! Every morning this week, Lexi and I are popping a balloon from our party bouquet to discover the deal of the day! Check our most recent story on Instagram or Facebook to find out what's on sale and see how wild the party gets as the week goes on. We started first thing Monday morning with discounts at the Mercantile and a bubbly "cheers" to 21 years. Tuesday we were happy to announce a red, white and blue sale just in time for election day! Wednesday we enjoyed a discount on precuts and fat quarters and Thursday was all about the wool. If you're arriving late to the party, don't worry! There's still two more days to celebrate! Put on your party hat, don your fanciest face mask and pop in the quilt shop and mercantile this weekend to help us celebrate 21 years of quilting at Corn Wagon!
We're officially back to our regular business hours!
The Quilt Shop & Quilter's Mercantile are now open
Monday through Friday, 10:00am - 6:00pm and
Saturday, 10:00am - 5:00pm
Closed Sunday


Please, remember to wear a mask when entering our stores and classroom.



Upcoming Holiday Hours:
Monday, November 23 -- CLOSED for Inventory
Wednesday, November 25 -- Closing Early at 4:00 - Time to bake those pies!
Thursday & Friday, November 26 & 27 -- CLOSED for Thanksgiving
Thursday - Saturday, December 24 - 26 -- CLOSED for Christmas
Thursday, December 31 -- Closing Early at 2:00 - Let's Ring in the New Year!
Friday, January 1 -- CLOSED for New Year's Day



When you cross the party threshold into the quilt shop, you'll be greeted by this beauty! It's a celebration of happy color bursting with charm. Emily Magleby has been collecting fabrics by Heather Ross for years. When she heard Heather would be reprinting her favorite designs as part of her 20th Anniversary Collection for Windham Fabrics, Emily was ecstatic! She had the perfect pattern in mind and went straight to work sewing up this Swoon quilt the minute the fabric arrived. The characteristic center stars in Camille Roskelley's Swoon pattern are ideal for fussy cutting to showcase Heather's iconic illustrations. Taking this work of art to the next level, Emily Herrick's free-motion, custom quilting adds to the playful energy of the piece. You can't help but smile as you examine the details of this delightful quilt. Kits are available at the shop for $122.99 and include the pattern, a darling mix of Heather Ross favorites and background for piecing the 80" x 80" top and binding all packaged in a convenient zippered, vinyl project pouch.

To the left of our Heather Ross Swoon quilt, you'll notice a captivating Ocean Waves quilt. A true scrap masterpiece, this quilt was made by Suzanne Adams using a super scrappy mix of navy, grey and yellow with pops of aqua and coral. The color scheme takes this traditional pattern to new modern heights. Don't let all those half-square triangles scare you! Susanne used Thangles! If you haven't tried them, you must and we would love to show you how they work to make HSTs a quick, easy and accurate process. The pattern for this quilt is found in one of our favorite books, Oh Scrap! by Lissa Alexander where you'll discover several patterns intended to help you make the best use of your scraps. The book is included in our Ocean Waves kit for $98.99 along with all the fabrics you'll need to make the quilt.



...And to the right, you may have spotted this sweet little wool applique project. Marianne Michaels has put kits together for this darling new pattern by Buttermilk Basin, Grow Happiness. At just 14.5" x 14.5" this wool applique project is one you can take on-the-go. Wouldn't it be darling in a new baby's room as a pillow or wall decor? Or a perfect project to celebrate the coming of spring!



Have you ever fallen in love with a pattern only to find the size is not what you had in mind. I spotted this design in a Block magazine from Missouri Star Quilt Co. It was just perfect... until I realized it was MUCH smaller than what I needed. Hmmmm... I could add some borders. Or maybe some extra blocks? How much more fabric will I need to buy...? We've all been there, right? Well, as I studied the pattern, I realized it had originally been made using charm squares (5" precuts). Why not use a stack of 10" squares instead to make the blocks twice as large! That's just what I did and the result is this easy, modern twin-size quilt! Our kits feature these hard-to-find Cotton + Steel classics and a white-on-white polka dot background. Emily Herrick added a unique custom quilting design to add interest to the bold, simple blocks. The result is a fabulously functional adaptation to an already great pattern. And it's cute too!
Join the 2nd Wednesday Club for 2021

Facets and sparkles, glimmer and shine, piecing this quilt will be so divine! This year's Second Wednesday Club will be making the stunning Gems and Jewels pattern by American Jane. If you have time the second Wednesday of every month from 6-8pm, we would love you to join the club! Gatherings include block demos, delicious refreshments, show-and-tell and lots of FUN! Quilt measures 70 x 90 finished and you have three color choices (blue, red or black).

Our longest running club here at the Corn Wagon,
The 2nd Wednesday Club
has roots in our earliest days of business more than 20 years ago. Some of these quilters have been with us since the beginning, others are new members, all are friends with a common love for quilt-making. By participating in a block-of-the-month program, this 12-month club focuses on making a new quilt each year. Please give us a call the quilt shop to register for this club.
Club Fee: Returning members $20.00/year and new members $35.00/year.
Kit Payment Options:
$100 deposit will reserve a kit in your choice of red, blue or black.
Remaining kit balance of $167.86 due by 01/13/2021.
Or you may pay for your kit in full $267.86 (includes tax).
cornwagonquilts.com
---
Upcoming Sales & Events
Handwork Club
This weekly club is for anyone who would like to work on a hand stitching project while learning new hand stitching skills. We will learn a-stitch-a-week! This is a great opportunity to finish our own projects and relax with a fun gathering of sewing friends every Tuesday from 10:00am - Noon.
Time Out at the Wagon
(Open Sew)
Every Wednesday, 10 a.m. - 4 p.m. in our School House
Put yourself in Time Out at the Wagon. We all need Time Out from housework, phone calls, and everyday responsibilities. Come to "Time Out at the Wagon" and do just that. Bring a project and sew the day away with friends here at the shop.


Prim Sew Along
Wednesday's from 10:00am-1:00pm
Calling all Lori Holt fans...Come join the new Prim Sew Along! Lori Holt of Bee in my Bonnet has done it again and designed an absolutely darling quilt using her Prim fabric and Prim Sew Simple Shapes. Sign up now to reserve your kit and your place in the SEW ALONG. Not only will you be sewing with friends but you will also learn tips, tricks and good advice from Karen Averett while sewing this 72 x 90 stunner!!
Skill Level: Intermediate
Class Fee: $20 non-refundable fee will reserve a kit in your name & seat in the club. Kit Price: $219.99 Kit includes fabric for quilt top and Simple Shapes templates. Interfacing, and sewing supplies sold separately.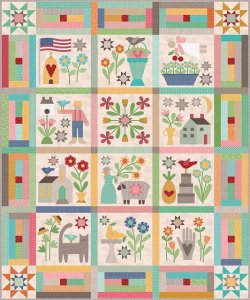 Christmas Wall Quilt or Table Runner


Thursday, November 12th, 11 a.m. - 2 p.m. in our School House




If you are a quilter, it is always nice to start working on Christmas gifts, BEFORE Christmas! In this one-day class, Heather Dunn will teach you how to make this cute scrappy Christmas wall hanging and a scrappy Christmas table runner. You can choose to make one or both! Each project uses 2 panels of Ten Sisters Easy Piecing Grid. Choose the size you would like to make, your favorite Christmas fabric, and come ready to have fun completing this darling gift for your loved one or maybe for yourself

.

Sign up now online or in-store!



Deck the Halls Stockings
Friday, November 13th, 11 a.m. - 2 p.m. in our School House
These stockings are a generous size (no pressure, St. Nick!). In this class taught by Heather Dunn you will be making two stocking fronts using the EasyPiecing Grid by TenSisters Handicraft, with easy to finish instructions that you can complete at home. If you're feeling really festive, pair this class with the Ten Sisters Easy Piecing Grid Christmas table runner or wall hanging class!


Saturday Sampler


Kit pick-up begins Saturday, November 14th, 10 a.m. - 5 p.m.




Due to continued concern regarding Covid-19, we have decided to move forward in the same fashion as last month. This will likely remain the case for the foreseeable future. Club members may pick up the second kit beginning Saturday, November 14th during our regular hours of 10am - 5pm but we encourage you to come in during the following week to help us keep individuals in the shop at a safe number.

The exclusive Saturday Sampler discount coupon (found in your kit) will be valid November 14 - 21, 2020 so you'll want to be sure and pick up this kit before Saturday, November 21st.

Instead of gathering in the classroom for a demo this month, we will provide YouTube demos by Amy McClellan.



Because we respect the health and safety of our customers and employees, our regular discounts and promotions are suspended until further notice to discourage crowds from gathering in the shop. This includes Monday at the Merc, Wednesday's Word and Wrong Price Wednesday (fat qtr sale) and Stuff-a-Bag Sale. We anticipate the return of these sales when Utah enters it's "green" phase of Covid-19 recovery.

Thank you for supporting your local brick-and-mortar quilt shop!


We feel honored to be part of such a wonderful quilt-making community.



We hope you'll visit us again soon,
Jen and the Girls
at Corn Wagon Quilt Co.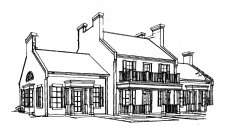 We would love to hear from you!
801-491-3551
https://cornwagonquilts.com/