Feeling SEW Thankful! Gorgeous projects for the Season of Gratitude.

Just SEW Thankful... I'm keeping it short and sweet this week with a simple message of gratitude. This year has been a tough one; like nothing we have experienced before. None of us have escaped the challenges that 2020 has presented but I have found one remedy remains true. Gratitude. You thought I was going to say "quilting" didn't you? Haha, well that's true too but it's giving thanks that has lifted me on the daily. Even on the hardest of days, there is always something to be grateful for and there is always someone who deserves our thanks.

We count our quilting friends (that's you!) as one of our greatest blessings.

May we all look forward to the week ahead with gratitude and not be shy about sharing our blessings and thanks -- from a healthy social distance of course. And yes, we hope you get some glorious sewing time in too.

I'm tempted to stitch this bit of Charlie Brown wisdom into an embroidery piece and hang it as a personal daily reminder. Or maybe the wool applique project below to display in our season of plentiful thanks. While our gathering may look a bit different this year, our thanks is sure to be heartfelt and this design by Buttermilk Basin conveys the warmth of that sentiment beautifully. This addition to the Chalk It Up series by Stacy West is available as a kit at the shop and on our website and includes the pattern, cotton fabrics for piecing the background and hand-dyed wools for applique.





Store Hours will be a bit different at the Corn Wagon next week.


We've got pies to bake, turkey to eat and inventory to count... Wait, what?
Here's a few changes to note with our

upcoming holiday hours:



Monday, November 23 -- CLOSED for Inventory
Wednesday, November 25 -- Closing Early at 4:00 - Time to get cookin'!
Thursday & Friday, November 26 & 27 -- CLOSED for Thanksgiving
Thursday - Saturday, December 24 - 26 -- CLOSED for Christmas
Thursday, December 31 -- Closing Early at 2:00 - Let's Ring in the New Year!
Friday, January 1 -- CLOSED for New Year's Day



As our hearts find the pathway home for Thanksgiving, these quilts would make a wonderful welcome. Both feature the best-selling Apricot and Ash collection by Corey Yoder and both are on display now at the quilt shop.

On the left, sixteen house blocks each showcase a unique design that looks like classic applique. But don't be intimidated! Those lovely details are part of a panel! Lynette Christensen enjoyed simply cutting out squares from the panel and building those scrappy cottages around them for an eye-catching 82" x 82" finish. Add even more character to those blocks with some custom machine quilting by Emily Herrick! This one is available in a beautiful boxed kit by Moda for $139.99.

On the right, Shannon White used those same fabulous panel pieces and framed them with log cabin blocks! It's an entirely different look with an equally beautiful effect. And guess what... this one's easy too! In fact it's called Easy Peasy! It's another great design from Coriander Quilts and we have kits for just $78.99. They include everything you need to piece the top and binding of this darling 60" x 70" quilt. Ramona Sorensen would love to add a custom touch of machine quilting for you just like she did on our shop display.
Saturday Sampler Pattern Update!

Those of you involved in our Saturday Sampler may have noticed an inconsistency in this month's pattern set.
The instruction sheet included in November's kit for the Floating Square in a Square Units shows an image that differs from that included in your October kit. The image on the instructions from October is the correct one. Please keep the Floating Square in a Square Units instruction sheet from your first kit (Oct) as we will reuse these instructions frequently throughout the project. You may discard the Floating Square in a Square Unit sheet from your November kit to avoid confusion. If you need another copy of the correct instruction sheet from October, you'll find a copy on our website here. We apologize for the confusion.

Remember! Today is the last day you may bring in your finished blocks from October to receive November's kit free! We appreciate everyone's patience and support in spreading out the kit pick-up to allow for healthy distancing. Well wishes & Happy Quilting!


cornwagonquilts.com
---
Upcoming Sales & Events
We're officially back to our regular business hours!
Be sure to note changes during the holidays as shown above.

The Quilt Shop & Quilter's Mercantile are now open

Monday through Friday, 10:00am - 6:00pm and
Saturday, 10:00am - 5:00pm

Closed Sunday
Please, remember to wear a mask and practice social distancing when entering our stores, classroom and retreat center.
Handwork Club
This weekly club is for anyone who would like to work on a hand stitching project while learning new hand stitching skills. We will learn a-stitch-a-week! This is a great opportunity to finish our own projects and relax with a fun gathering of sewing friends every Tuesday from 10:00am - Noon.
Time Out at the Wagon
(Open Sew)
Every Wednesday, 10 a.m. - 4 p.m. in our School House
Put yourself in Time Out at the Wagon. We all need Time Out from housework, phone calls, and everyday responsibilities. Come to "Time Out at the Wagon" and do just that. Bring a project and sew the day away with friends here at the shop.


Prim Sew Along
Wednesday's from 10:00am-1:00pm
Calling all Lori Holt fans...Come join the new Prim Sew Along! Lori Holt of Bee in my Bonnet has done it again and designed an absolutely darling quilt using her Prim fabric and Prim Sew Simple Shapes. Sign up now to reserve your kit and your place in the SEW ALONG. Not only will you be sewing with friends but you will also learn tips, tricks and good advice from Karen Averett while sewing this 72 x 90 stunner!!
Skill Level: Intermediate
Class Fee: $20 non-refundable fee will reserve a kit in your name & seat in the club. Kit Price: $219.99 Kit includes fabric for quilt top and Simple Shapes templates. Interfacing, and sewing supplies sold separately.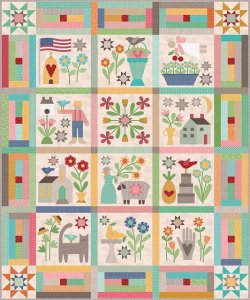 Because we respect the health and safety of our customers and employees, our regular discounts and promotions are suspended until further notice to discourage crowds from gathering in the shop. This includes Monday at the Merc, Wednesday's Word and Wrong Price Wednesday (fat qtr sale) and Stuff-a-Bag Sale. We anticipate the return of these sales when Utah enters it's "green" phase of Covid-19 recovery.

Thank you for supporting your local brick-and-mortar quilt shop!


We feel honored to be part of such a wonderful quilt-making community.



We hope you'll visit us again soon,
Jen and the Girls
at Corn Wagon Quilt Co.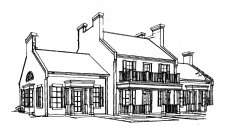 We would love to hear from you!
801-491-3551
https://cornwagonquilts.com/