Christmas is one week away... Time to load those quilts in Santa's sleigh!
If you're like me, at this point you're decking the halls with last minute details whether that means finally putting up the tree, rushing for last minute gifts, praying deliveries arrive on time, or the classic quilter's Christmas wrap-up... BINDING. Whatever this week brings, we hope you make time for peace. Soak in the joy and beauty of the season -- preferably cozied up in a quilt. This year we need the spirit of the holidays more than ever. May the blessings of Christmas surround you, however you may stand in need.



Corn Wagon Quilt Co. Holiday Hours for the Quilt Shop & Mercantile:


Monday 12/21 - Wednesday 12/23 OPEN during regular business hours, 10am - 6pm
Thursday 12/24 - Saturday 12/26 CLOSED -- Have a Merry Christmas, everybody!
Thursday 12/31 CLOSING EARLY at 2pm -- Let's ring in the New Year!
Friday 01/01 CLOSED for New Year's Day. -- 2021! Here we come!



We will not have a Facebook Live Sale this week but we invite you to join us Thursday, December 31st for our Facebook Live New Years Eve Bash at 2:00 MST! Let's PAR-TAY!


It's not to late to take advantage of FREE PRIORITY SHIPPING offered on yesterday's Facebook Live Sale. Click here to watch the broadcast and complete your purchase before midnight Monday December 21st to claim this great Christmas bonus from CWTV! If you've never shopped with us this way before, it's easy (and addicting)! Simply comment "register" in the comment section of the Live Broadcast and follow the messenger prompts you receive to set up your account and complete your purchase.

Machine Quilting Reminder:
If you have a quilt ready for Christmas pick-up, be sure to come in BEFORE Christmas Eve as the quilt shop will be closed Thursday - Saturday.

Christmas Fabric Yardage at the Quilt Shop and Christmas Decor at the Mercantile is NOW ON SALE 20% OFF through Wednesday, December 23rd!

Stop in for some great last minute gifts for ANYONE on your list -- not just the quilters! Our Mercantile has something for everyone as well as darling Christmas decor for your home and friends.





I love Christmas quilts! I love them even more when they are styled to stay out all winter long. Let's enjoy these works of art as long as possible! This beautiful pine forest in varying shades of green makes a lovely addition to your winter quilt collection. Chris Chamberlain enjoyed piecing each unique evergreen and we love her pop of red for a hint of the holidays. Our kit includes the pattern by Laundry Basket Quilts and the ruler templates required as well as gorgeous Laundry Basket fabrics from Andover for piecing this 74" x 80"quilt top and binding. Take a closer look at the custom machine quilting by Emily Herrick. A geometric motif on the trees is a striking contrast to the swirling background design. The effect is like snow drifting gracefully through the pines.



On the modern side of winter quilts, I fell in love with the Favorite Sweater quilt by Ruby Star Society. It reminds me of my dad's ski sweaters from his days on the ski patrol back in the 70's and it will look perfect hanging on my wall next to his old Flexible Flyer sled and my first pair of skis! Which sweater is your favorite? Mine is the cream colored beauty with a touch of gold sparkle! These sweaters go together quick (much faster than knitting) using striped prints from the Candlelight collection and rich shades from the Speckled collection, both by Ruby Star Society. Emily Herrick came through with my request for machine quilting reminiscent of cable knit! Our kit includes fabrics as shown for the 60" x 62" quilt top and scrappy binding for $89.99. We only have a few of these left!


Santa, please bring me..

.

The ultimate last minute gift with a BONUS! Through Wednesday, December 23rd, purchase a Corn Wagon Gift Card in-store or by phone valued $50 or more (Santa, I've been awfully good this year...) and receive a coupon for a FREE YARD OF FABRIC!

One coupon per customer, good toward one yard of your choice fabric valued $11.99 or less.
cornwagonquilts.com
---
Upcoming Sales & Events


Please remember face masks are required in our stores and classrooms.

Handwork Club
Every Tuesday 10:00 a.m. - Noon at our School House
This weekly club is for anyone who would like to work on a hand stitching project while learning new hand stitching skills. This is a great opportunity to finish our own projects and relax with a fun gathering of sewing friends. MASKS REQUIRED.


Time Out at the Wagon
(Open Sew)
Every Wednesday, 10 a.m. - 4 p.m. in our School House
Put yourself in Time Out at the Wagon. We all need Time Out from housework, phone calls, and everyday responsibilities. Come to "Time Out at the Wagon" and do just that. Bring a project and sew the day away with friends here at the shop. Marsha is looking forward to being in Time Out and hopes lots of you will join her.
Because we respect the health and safety of our customers and employees, our regular discounts and promotions are suspended until further notice to discourage crowds from gathering in the shop. This includes Monday at the Merc, Wednesday's Word and Wrong Price Wednesday (fat qtr sale) and Stuff-a-Bag Sale. We anticipate the return of these sales when Utah enters it's "green" phase of Covid-19 recovery.

Thank you for supporting your local brick-and-mortar quilt shop!


We feel honored to be part of such a wonderful quilt-making community.



MERRY CHRISTMAS & HAPPY QUILTING,
Jen and the Girls
at Corn Wagon Quilt Co.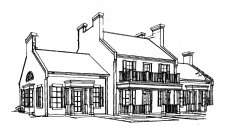 We would love to hear from you!
801-491-3551
https://cornwagonquilts.com/