A New Year Means New Classes, New Fabrics and New Ideas!

We know you're guilty. You have yards of fabric that you're not sure what to do with. No, we're not spying on you. We know because we're guilty too! Yards and yards of glorious fabric just
waiting to become something fabulous. Well, we have an idea to share that will take away some of that guilt! Have you seen the Fab 5 Patterns by The Quilt Factory? This series of patterns were designed to turn five different one-yard cuts into beautiful quilts and they're each just $9.99! They are easy to piece, generous in size and look great in any fabric style. Come in and pick out a pattern, then pull five fabrics from that prolific stash and see what you can create! Need some inspiration? We've been having fun pulling fabric combinations from our display of one-yard fabric bundles and have put together three unique quilts, now on display at the shop!



Didn't these quilts turn out great? Each of these Fab 5 Pattern designs was coordinated using five one yard cuts from varying collections found in our end-of-bolt baskets! On the left, Julie Hancock made the Summer Picnic pattern in her favorite colors. In the middle, Shannon White pulled some Fig Tree leftovers to make the Christmas Kisses pattern. On the right, Cymoni Whatcott blended modern prints with more solid pieces for the Hugs and Kisses pattern.

We would love to help you pull together your own combo for a quilt that is one of a kind! As always our one-yard bundles are just $9.99 each and we are constantly adding to the selection here at the quilt shop.

If my math is correct, you could buy the Fab 5 Pattern of your choice then 5 one-yard bundles that fit your fancy and have your own unique quilt kit for $59.94! Not a bad deal at all!



Speaking of great new ideas, We just added a bunch of new classes to our schedule for the New Year! You'll find three new bag classes taught by Shelley Taylor, five new EasyPiecing Grid classes with Heather Dunn and an exciting opportunity to learn Lonestar Theory and Technique with Tami Johnson! Looking for a new block-of-the-month to join for 2021? We have just a few spaces left for our 2nd Wednesday Club as well as the stunning Homegrown wool applique BOM by Sue Spargo. Hop on over to our website for full class details and to register. Please be aware that class sizes have been reduced to allow proper physical distancing so these courses will fill quickly. Masks are required in our classroom.


Coming February 20th, the Quilts for Kids Class taught by Heather Dunn is a great way to learn the Tensister's EasyPiecing Grid starting with a small project. Choose from any of the designs in Carmen Geddes' Quilts for Kids book and Heather will teach you how to put it together in class! So many cute quilt designs to choose from! New babies and kids of all ages will love one of these quilts made by you. In class you will learn how to use the EasyPiecing Grid to produce a flat, stable and accurate quilt top. Once you learn the technique, you will have the skills to make all 16 projects included in the book! WHICH ONE WILL YOU CHOOSE? Join us Saturday, February 20, 10:00-4:00 at our School House. This class is available in person only. Book and supplies are sold separately and are available here at the shop.


Catch All Caddy 2.0

Class
Thursday, January 28th, 10:00-6:00
OR Saturday, March 6th, 10:00-6:00

The Catch All Caddy By Annie.com has lots of easy-to-access slip pockets and dividers to organize all your supplies. Place on your cutting table, by your sewing machine or kitchen counter for a clean and organized work space. This multi-purpose caddy has a pocket with a zipper to secure those special notions. With padded handles you can grab your Caddy and be off to a day of sewing with friends. Class taught by Shelley Taylor. $65 class fee.



cornwagonquilts.com

A New Year means LOTS of New Fabric! This is just a sampling of new collections available in store now. We have full lines of the latest and greatest from Giucy Giuce, Alexia Marcella Abegg, Maurine McCormick, Fig Tree & Co., Rifle Paper Co., and Tilda! Come in and see what's new today!
---
Upcoming Sales & Events


Please remember face masks are required in our stores and classrooms.

Monday's at the Merc
Stop by the Quilter's Mercantile every Monday to see what's on special for 20% off! Located directly behind the quilt shop, The Merc has gifts and goodies for everyone on your list! Be sure to follow @cornwagonmercantile on Instagram for hints!

Handwork Club
Every Tuesday 10:00 a.m. - Noon at our School House
This weekly club is for anyone who would like to work on a hand stitching project while learning new hand stitching skills. This is a great opportunity to finish our own projects and relax with a fun gathering of sewing friends.

Homegrown BOM
Every 3rd Tuesday 4:00-5:00 p.m. at our School House
Just a few kits still available for this incredible block-of-the-month by Sue Spargo. Each month you will receive a kit with a portion of the blocks to make the finished quilt. Kits will include wool, cotton and silk pieces to complete each block. This twelve month program includes a monthly class (starting next week!) where we will review stitches used in these heavily embellished blocks. You will need to have some experience with wool and cotton applique. Register now online to reserve you kit and seat in this class.

Time Out at the Wagon
(Open Sew)
Every Wednesday, 10 a.m. - 4 p.m. in our School House
Put yourself in Time Out at the Wagon. We all need Time Out from housework, phone calls, and everyday responsibilities. Come to "Time Out at the Wagon" and do just that. Bring a project and sew the day away with friends here at the shop. Marsha is looking forward to being in Time Out and hopes lots of you will join her.
Shine On Sampler
Rescheduled for Wednesday, January 20th
It's time to SHINE! We're ready to kick off this long awaited BOM this coming Wednesday evening. Thank you for your patience in rescheduling due to our Covid-19 closure. This club is sold out.

Thank you for supporting your local brick-and-mortar quilt shop!


We feel honored to be part of such a wonderful quilt-making community.



HAPPY QUILTING,
Jen and the Girls
at Corn Wagon Quilt Co.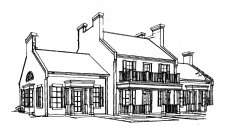 We would love to hear from you!
801-491-3551
https://cornwagonquilts.com/