Skip Navigation
Website Accessibility
Lonestar AND Easy Piecing Classes Coming Right Up!

Who doesn't love a Lonestar? Quilters have been intrigued by their beauty and complexity for generations. One of the most recognizable quilt styles in America, Lonestars feature a large central star pieced from diamond shaped fabrics that radiate from the center outward to form star points. They're an array of color play loaded with wow-factor that lands at the top of every quilter's "someday" list. Are you ready to give it a try but not quite sure how to begin? Tami Johnson has practiced and perfected the art of the Lonestar and we are thrilled to have her on board to teach classes dedicated to theory and technique for planning and piecing your own Lonestar design! Join our three-part class Thursdays, March 11th, April 8th and May 13th from 10:00 till 1:00 at our School House and go beyond the basics of theory and technique! Tami has put together a unique guide included in the cost of the class that will be a valuable reference. Build confidence and extend your skill set as you sew a stunning Lonestar, all your own!
In class one of this three-part series, you will learn how color placement effects the Lonestar design, draft your color design options and learn the mathematics that will enable you to create a Lonestar specific to your desired design and size as well as determining the yardage required for your personalized Lonestar.



Classes two and three will be spent cutting, pinning, sewing, and pressing...followed by more cutting pining, sewing and pressing! You will learn the techniques to create and complete your beautiful design accurately. There is no kit provided for this class but it's an excellent opportunity to dig into your stash and use up scraps! Or stop in the quilt shop and let us help you select fabrics once you've developed your design plan. Tami is excited to help you every step of the way! The quilts pictured here are just a sampling of the various designs Tami has made. You may recognize the quilt below as her masterpiece that was on display at the annual Springville Museum of Art Quilt Show! Don't wait for "someday" to begin your Lonestar work of art. Register now online or come in and see these gorgeous quilts in person and sign up while you're here!


GREAT IDEA: If you're a bit intimidated by the idea of taking on a large scale Lonestar project, register for Tami's Lonestar Primer Class! Wednesday, February 24th, 10:00-3:00 ($25 class fee).

You'll make a small-scale wall quilt using Tami Johnson's easy tips and tricks to achieve matching points and a flat block.

Build skill and confidence in preparation for your next Lonestar masterpiece. You'll finish this 15.5" x 15.5" wall quilt (shown below) in class! There is not a kit available for this one but it's a great opportunity to use up scraps or we would love to help you pull together fabrics here at the shop.
We suggest taking this class as a fun and manageable prerequisite to Tami's Lonestar Theory and Technique class.
Valentine's Day is On the Way!
Need a sweet treat for your Valentine? Stop by the Quilter's Mercantile for something unique! Goodies, gifts, home decor and more are ready to wrap up for a heartfelt gift. Did you know Monday's are a special day at the Merc? Take advantage of 20% off one regular price item of your choice every Monday at the Merc located directly behind the Quilt Shop! These delectable cupcake pincushions were made by our own Marianne Michaels using repurposed wool sweaters! They're cute, clever and one-of-a-kind!
cornwagonquilts.com

Coming February 20th, the Quilts for Kids Class taught by Heather Dunn is a great way to learn the Tensisters' EasyPiecing Grid starting with a small project. Choose from ANY of the designs in Carmen Geddes' Quilts for Kids book and Heather will teach you how to put it together in class! Sixteen adorable quilt designs to choose from! New babies and children of all ages will love one of these quilts made by you. In class you will learn how to use the EasyPiecing Grid to produce a flat, stable and accurate quilt top. Once you learn the technique, you will have the skills to make all projects included in the book! WHICH ONE WILL YOU CHOOSE? Register now to join us Saturday, February 20, 10:00-4:00 at our School House. This class is available in person only. Supplies are sold separately here at the shop. We have Carmen's Quilts for Kids pattern book in stock at the quilt shop and on our website!



Remember this gorgeous Boston Commons quilt? It's unforgettable! So much so, we're offering the class again! Heather Dunn is an expert when it comes to using the EasyPiecing Grid by TenSisters Handicraft and her talent shines with this classic beauty now on display at the shop! Join her class and learn to make your own Boston Commons the EasyPiecing way! Two days at our School House with Heather will have you hooked on this technique that uses Carmen Geddes fusible grid interfacing to create a flat, stable quilt with perfect corners every time! Register today and join us Thursday, February 25th and Friday, February 26th, 11:00-2:00.

This class is available in person only.

The Boston Commons quilt pattern is found in Carmen's book, Around the Block Quilts, available now at the quilt shop or on our website!


More EasyPiecing Fun...


Coming to our Facebook Live Sale next Thursday, February 11!

Heather Dunn will be our special guest offering an awesome tutorial on a quick and easy heart project using the TenSisters Grid! Catch the live show at 2:00 MDT or watch anytime afterward on our Facebook page to see just how fun and easy this technique really is! We'll have glorious EasyPiecing Grid available as well as notions you'll need, kits for Easy Piecing Quilts and of course all of Carmen Geddes wonderful pattern books ready to buy directly from the Live Sale!


You're gonna LOVE IT!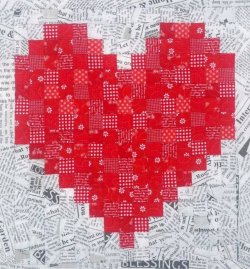 ---
Upcoming Sales & Events
Please remember face masks are required in our stores and classrooms.
Monday at the Merc!
Stop by the Quilter's Mercantile every Monday and receive 20% off one regular price item of your choice! Located directly behind the quilt shop, The Merc has gifts and goodies for everyone on your list! Be sure to follow @cornwagonmercantile on Instagram for hints!

Handwork Club
Every Tuesday 10:00 a.m. - Noon at our School House
This weekly club is for anyone who would like to work on a hand stitching project while learning new hand stitching skills. This is a great opportunity to finish our own projects and relax with a fun gathering of sewing friends.
Time Out at the Wagon
(Open Sew)
Every Wednesday, 10 a.m. - 4 p.m. in our School House
Put yourself in Time Out at the Wagon. We all need Time Out from housework, phone calls, and everyday responsibilities. Come to "Time Out at the Wagon" and do just that. Bring a project and sew the day away with friends here at the shop. Marsha is looking forward to being in Time Out and hopes lots of you will join her.
2nd Wednesday Club
Wednesday, February 10th
We hope you found success with the first installment of the Gems and Jewels quilt! Due to continued Covid-19 concerns, we are not going to be able to meet again for our club meeting this month. Beginning Wednesday the 10th you can come into the Quilt Shop and pick-up your second set of instructions. When you come, bring your finished January blocks and you can put your name in the drawing twice. If you have any questions please call the shop: 801-491-3551.
It's not to late to join the 2nd Wednesday Club for 2021. Kits are still available! Click

here

for full details.


Saturday SamplerBeginning Next Saturday, February 13
This is your friendly reminder -- you've got one week to finish your blocks! We will continue to move forward with Saturday Sampler as we have before, allowing a one week window for you to bring in your finished blocks and receive February's kit free.
You may pick up kits beginning at 10 a.m. Saturday the 13th in our School House or come in the following week by Friday the 19th at the Quilt Shop.

Thank you for supporting your local brick-and-mortar quilt shop!


We feel honored to be part of such a wonderful quilt-making community.



HAPPY QUILTING,
Jen and the Girls
at Corn Wagon Quilt Co.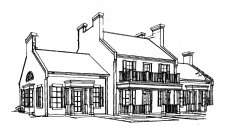 We would love to hear from you!
801-491-3551
https://cornwagonquilts.com/