Skip Navigation
Website Accessibility
Butermilk Basin Quilts, Fabric, Notions & Wool Projects

You know her as Buttermilk Basin. Stacy West has a signature style is built on vintage finds and genuine history. Her heritage plays an important role in her inspiration giving everything she creates a nostalgic, familiar feel that resonates with our community of quilters. Stacy is well known for her wool applique patterns
and more recently has created a name for herself in the fabric industry designing for Utah based Riley Blake Designs.
Her own delightful shop is on our list of must-see quilt destinations and her friendly personality shines. How did she get her start? We'll let her introduce herself:
"I was born and raised up North amongst the oaks and the apple trees in the state of Minnesota. I was fortunate to be raised surrounded by generations of my family. Growing up in the same yard as my great grandmother Lily and my grandmother Avis allowed me to learn and enjoy the creative process of handwork and sewing, just like my mother did years ago. I was blessed beyond measure and inspired at an early age to create and inspire others by using & sharing my talents with others.
"Through the years, I have enjoyed working in various mediums, but have grown to love working with wool and fibers. More recently I have also fallen in love with quilting (as I collect quilts and orphan blocks) and the creative process of designing fabrics and wool. I tend to like traditional colors and small civil war prints that are found within my quilt collection. I am not afraid to go out of the box and mix cottons and wool in my designs! It really adds more interest and dimension. I also am fond of yarn dyes and homespuns. Those tend to make great backgrounds for my block of the months and again, add a fun twist to any project!
"I also LOVE to travel, teach and share my passion with. There is no greater joy than seeing others learn your technique and fall in love with working with wool, for example. Seeing them bring you their finished pieces just warms my heart. I truly am blessed!

Blessed Beyond Measure is not only the name of her latest fabric collection but also the title of this gorgeous quilt design, in honor of her upbringing. A traditional, monochromatic color scheme features prints reminiscent of civil war era quilts. Sara Anderson pieced the quilt shown above and, lucky for you, we have kits that include a full fat quarter bundle of this timeless collection for $144.99. The pattern is sold separately for just $9.99 so if you'd like to pull together your own fabric combination, no problem! The Blessed Beyond Measure Sampler pattern comes as a conveniently spiral bound book featuring excellent instructions. Finished size is 53" x 66". You'll find both the pattern and the kit available now in-store AND on our website!





Sara Anderson enjoyed working with the Blessed Beyond Measure fabrics so much, that she found inspiration in her scraps, picked up a few more fabrics from the collection and whipped this darling heart quilt up in no time!

We loved it so much that we made kits for it too! You may recognize the pattern as You Have My Heart found in the Bonnie and Camille Quilt Bee book (sold separately). Let this 72" x 72" quilt warm your heart by picking up a kit in-store today for $149.99!


Wool applique is what Stacy West is most known for and this project is a favorite. Stitched by Marianne Michaels, you'll find this ode to handwork on display in our thread room along with kits! If you've always wanted to learn the art of wool applique, we have an excellent

Wool Applique Demo

coming up Thursday, February 25th at 4:00. Marianne Michaels is ready to share tips, technique and answer questions during this FREE one-hour demo at our School House! No registration or supplies necessary. Simply pop in and join us!



A passion for all things vintage shows in this darling new collection of project display items also from Buttermilk Basin! Have you been wondering how to display all those small handwork projects? She's provided lots of clever options perfect for rotating seasonal stitching decor. How about displaying a single quilt block or even photos and art prints. Metal stands with clips are a bargain at just $9.99! Or choose a large or small ruler clip board stamped with phrases like "Handwork Mends My Soul," "Create Something Beautiful," and "She thought she could... SEW SHE DID." They're a brilliant way to showcase your cherished handwork, snapshots, or simple reminders and you'll find them all at our Quilter's Mercantile!


Lonestar Primer Class


Wednesday, February 24th, 10:00-3:00

Who doesn't love the look of a Lonestar? But the idea of committing to a large scale work of art can be intimidating. This primer class is a perfect way to find out just what's involved in a classic Lonestar project.

You'll make a small-scale wall quilt using Tami Johnson's easy tips and tricks to achieve matching points and a flat block.

Build skill and confidence in preparation for your next Lonestar masterpiece! We suggest taking this class as a fun and manageable prerequisite to Tami's Lonestar Theory and Technique class. Finished project size: 15.5" x 15.5" There is not a kit available for this class but it's a great opportunity to use up scraps or we would love to help you pull together fabrics here at the shop! Register on our website for just $25 while there's still room!


cornwagonquilts.com
Learn how you can make this 80" x 88" traditional Boston Commons quilt in a fun, fast, and accurate way, Thursday and Friday, February 25th and 26th, 11:00 - 2:00. Use EasyPiecing Border Panels by TenSisters Handicraft to create your heirloom! With this design, you can choose each row to be a different fabric, or repeat your favorites. Instructor Heather Dunn works closely with and makes samples for Carmen Geddes, creator of the EasyPiecing Grid and she's excited to share with you just how easy it is to piece these 2" finished squares using a technique that guarantees perfectly nesting corners and a flat stable quilt top. Just a few seats left so register right away on our website! $50 includes two days of professional instruction at our School House and pattern. Supplies sold separately and are available at the Corn Wagon Quilt Co. This gorgeous pattern is available in Carmen Geddes book Around the Quilt Block, available in-store and on our website.
---
PATTERN CORRECTION!
We're so sorry, but there is a small issue in the January Pillow Cover pattern bay Ella + Charming. If you are one of the lucky few who purchased the kit, you should correct step #2 as follows: the trimming for step #2 should be for 1 3/4" square -- not 1 1/4" square as written. If you purchased a PDF Pattern from our website, you should have already received a corrected copy via email; please discard the first copy and use the corrected one. This darling pattern is still available to purchase as a PDF Pattern from our website and has been corrected there as well.


---
Upcoming Sales & Events
Please remember face masks are required in our stores and classrooms.
Monday's at the Merc
Stop by the Quilter's Mercantile every Monday to take advantage of 20% off one regular price item of your choice! Handmade artisan goods excluded. Located directly behind the quilt shop, The Merc has gifts and goodies for everyone on your list! Be sure to follow @cornwagonmercantile on Instagram!

Handwork Club
Every Tuesday 10:00 a.m. - Noon at our School House
This weekly club is for anyone who would like to work on a hand stitching project while learning new hand stitching skills. This is a great opportunity to finish our own projects and relax with a fun gathering of sewing friends.
Time Out at the Wagon
(Open Sew)
Every Wednesday, 10 a.m. - 4 p.m. in our School House
Put yourself in Time Out at the Wagon. We all need Time Out from housework, phone calls, and everyday responsibilities. Come to "Time Out at the Wagon" and do just that. Bring a project and sew the day away with friends here at the shop. Marsha is looking forward to being in Time Out and hopes lots of you will join her.

Thank you for supporting your local brick-and-mortar quilt shop!


We feel honored to be part of such a wonderful quilt-making community.



HAPPY QUILTING,
Jen and the Girls
at Corn Wagon Quilt Co.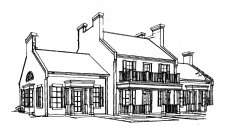 We would love to hear from you!
801-491-3551
https://cornwagonquilts.com/