Skip Navigation
Website Accessibility
The Right Thread for Every Project: New options at the Corn Wagon!

Can't sew without it! Thread; w
hile it may not be your favorite thing to spend your quilting budget on, the right thread makes all the difference in any sewing endeavor.
From general piecing to thread embellishment, different projects demand different thread types and we have an extensive collection for you here at Corn Wagon Quilt Co. In fact we have an entire room dedicated to it!

Let's start with basic 100% cotton thread for your sewing machine. You'll need plenty for piecing all your quilt blocks! There's lots to choose from out there and believe me when I say we've tried it all. Of all the brands we've tested through the years, we recommend Aurifil 50wt thread for piecing because it produces flat, accurate seams without bulk for a professional finish. It's a mercerized thread that is widely heralded by a dedicated tribe of quilters, sewists, and textile artists for its versatility, strength, lustrous color and the fact that it produces virtually no lint. It's super high quality thread at a competitive price.
We also love that Aurifil is a family company dedicated to working with independent quilt shops. We just received our new Aurifil display and now offer more colors in our favorite 50wt thread. You'll also find cones of our best-selling neutrals because when you find the magic color that blends with everything, you'll want lots! Did you know that a cone of Aurifil has as much thread as 4.5 of their large spools but only costs as much as 3.5? Not a bad investment when you zip through thread
as quick as we quilters do!

Ever wondered what qualifies thread as high quality cotton? From Aurifil's website:

"Aurifil Thread is 100% Egyptian Cotton, grown in the MAKO region of Egypt on the river Nile. When considering the quality of cotton we can make the comparison to that of wine, different geographic areas offer different attributes to the raw material. Aurifil thread is long staple, which refers to the length of the fibers in the raw cotton boll, the length of the fibers determine the quality of the cotton. The Aurifil production process is based in Milan, Italy. It's here where the thread undergoes 15 steps before it becomes a spool ready for use. Aurifil thread is not waxed, but it is passed through a transparent paraffin oil during the winding process. This treatment helps the thread to glide through your machine. It does not leave any type of residue, simply serving to increase functionality to ensure the highest level of ease."

You'll find it leaves less lint in your sewing machine and has a fine-as-silk feel for hand stitching. Aurifil has set a high standard for the thread industry. We're confident you'll love this thread as much as we do and so will your machine!





What do we recommend for handwork?

Aurifil has a thread for that and luck would have it, we just received a new display of that as well! This 80wt cotton thread is one of the newest members of the Aurifil family. Such a thin thread is perfect for a variety of techniques, including English Paper Piecing, Hand Applique, Machine Embroidery, Machine Applique, Free Motion Quilting, Free Motion Couching, and more. Bonus: We adore their beautiful cherry wooden spools!

We are awaiting the arrival of another glorious Aurifil thread display...
Hand-Quilting Thread (28wt) is on the way!!!

Curious about the wool applique project above? Stacy West of Buttermilk Basin designed this Welcome Home banner to be made to hang vertically or horizontally as displayed here with an "O" that can be switched out monthly for seasonal celebrations! We have kits for the horizontal foundation banner ($49.99) as well as kits for the individual circles ($15.99 each) so you can collect the ones you want and stitch them all year long!



And what do we use to applique wool? Wool floss of course! When hand-stitching wool applique shapes to your background, the fibers in wool floss mesh wonderfully with felted wool fabrics. Even if the color isn't a perfect match, you'll find wool floss blends beautifully! We've discovered the quality and color range of Sue Spargo's Ellana Wool/Acrylic Floss leaves nothing to be desired. It's so good, you'll want a spool of every color to build your own wool floss palette!



More threads from Sue Spargo! We just can't get enough of her saturated hues. Sue Spargo's Eleganza pearl cotton is designed for hand stitchers, embroiderers and embellishers. Passionate about stitching, Sue set out to design a product of utmost quality in collaboration with Wonderfil Specialty Threads. Eleganza is made from 100% Giza 88, the highest caliber extra long staple Egyptian cotton providing extreme softness, strength and luster. An extra 15% twist has been incorporated resulting in a thread of superior stability, uniformity and sewability. Available in both solid colors or variegated hues containing extra short variegations in order to provide rapid color change on small scale designs. We carry a full line of #8, select colors in #5 and just a few of #3.



For a more subtle and natural variation, try these new hand-dyed pearl cotton threads from House of Embroidery! We carry a medium #8 thickness in 15 meter skeins.

This is a hi-sheen mercerized 100% cotton twisted thread that cannot be split.

Besides being suitable for embroidery techniques, including cross-stitch, needlepoint, dimensional embroidery, and other types of creative thread work such as Folk-Art styles and tapestry work, this high-quality embroidery thread is versatile enough to be used for crochet and knitting projects and is also effectively used in Crazy Quilting.

Important to note: "

House of Embroidery is proudly a South African Fair Trade company. Over the past 25 years, they have grown from a small, home-based dye works to a team with a factory where they meticulously hand dye various fibers. HOB provides employment for disadvantaged South Africans, particularly single mothers who are the sole breadwinners in their families. The majority of their staff have been with the company since its inception and the knowledge and skill that they have is a great asset to their growth. Sourced directly from manufacturers who operate according to ethical standards, their threads and silks are of the the highest quality. Hand dyed in small batches with the utmost care, they provide an extraordinary range of colorfast threads. They pride themselves in providing opportunities for community outreach programs in South Africa such as the Imbali Visual Literacy Project and the Boitumelo Sewing Project, a division of the Outreach Foundation. HOB provides assistance with tuition for some of the students as well as sponsoring threads and ribbons for their various projects.

"


Another beautiful option for hand-dyed pearl cotton, Valdani threads have more subdued, earthy tones in a traditional color palette. Exceptional pearl cotton, hand-dyed in lead-free dyes and guaranteed colorfast for any embroidery, quilting, appliqué, crochet, punchneedle, rug-hooking or thread embellishment project. We carry sizes #8 and #12 here at the shop.



Take your thread embellishment to the next level with creative options such as sea grass, chenille or silken ribbons! Add depth and elegance to your hand-sewn masterpiece with Silken Pearl. Lend a little sparkle with Razzle and Dazzle threads by Sue Spargo. Pick up a Creative Stitching guidebook and learn lots of new techniques for incorporating fibers of all sorts into your unique work of art. Better yet, join our Handwork Club and learn tips from our own in-house expert, Marianne Michaels every Tuesday, 10am - 2pm at our School House.


And last but certainly not least, we carry Cosmo Embroidery Floss!
We sell more of this floss than any other thread in our shop. Why do we love Cosmo? Because they stand by their quality and guarantee colorfastness. Plus look at that beautiful range of color! But your pattern calls for DMC colors? No worries! We have a conversion chart handy so you can find the comparable color selections from this exceptional line of floss. Versatile in many arts and crafts applications and extremely reasonable in price, you'll love it for traditional hand embroidery, cross-stitch, needlepunch and more!
Did you know we had so many creative thread options to choose from?
Thank you for reading this thread about thread! Did you learn something new? Are you intriged by new ideas? We would love to hear about your own sewing and stitching preferences as we are continually on the search for the latest and greatest in threads. After all, we won't get far without it and the better your thread, the longer your heirloom will last.
Primitive Rug Hooking Class
Saturday, March 27th, 10:00-1:00

Learn the art of primitive rug hooking while creating one of these beautiful wool "rugs." You'll enjoy learning about this historic craft from Marianne Michaels. Your project can be made into a wall hanging, pillow, table topper, or a rug for the floor. Choose from a variety of complete kits available in the shop.


cornwagonquilts.com
Due to popular demand, we have added an evening class option for the darling Jelly Roll Magic quilt! This class includes two sewing sessions with Heather Dunn so you can accomplish lots! Choose our daytime class, Tuesday, March 23rd and Wednesday, March 24th, 11:00 - 2:00 OR our evening class, Tuesday, April 13th and Wednesday, April 14th, 6:00 - 9:00. If you have two Jelly Rolls of the same fabric, you are in luck (or we know a place where you can come buy two -- wink, wink)! This quilt is super fun to make using the EasyPiecing Grid by TenSisters Handicraft and will help you to become an EasyPiecing Pro! The quilt will finish 78 x 78 before adding optional borders. The pattern will be available in class and you'll find EasyPiecing Grid and Jelly Rolls here at the quilt shop. Classes are filling fast! Register online today!

Did you know we offer 15% off your class supplies? Plus, you can take advantage of 15% off any regular price items purchased while attending class by wearing our student lanyards into the Quilt Shop or Quilter's Mercantile. It's just one of the perks!
---
Upcoming Sales & Events


Please remember face masks are required in our stores and classrooms.

Saturday Sampler
Beginning Tomorrow, Saturday, March 13th
Once again, we will be allowing a one-week window to bring in your finished blocks to receive your March kit free! Be sure to stop in before Saturday, March 20th with your finished blocks from February so you can also take advantage of this month's exclusive coupon before it expires! See you soon!

Monday's at the Merc
Stop by the Quilter's Mercantile every Monday and enjoy 20% off one regular price item of your choice! Located directly behind the quilt shop, The Merc has gifts and goodies for everyone on your list! Be sure to follow @cornwagonmercantile on Instagram!

Handwork Club
Every Tuesday 10:00 a.m. - Noon at our School House
This weekly club is for anyone who would like to work on a hand stitching project while learning new hand stitching skills. This is a great opportunity to finish our own projects and relax with a fun gathering of sewing friends.

Homegrown BOM
Every 3rd Tuesday 4:00-5:00 p.m. at our School House
This twelve month program (sold out) includes a monthly class where we will review stitches used in these heavily embellished blocks.

Time Out at the Wagon
(Open Sew)
Every Wednesday, 10 a.m. - 4 p.m. in our School House
Put yourself in Time Out at the Wagon. We all need Time Out from housework, phone calls, and everyday responsibilities. Come to "Time Out at the Wagon" and do just that. Bring a project and sew the day away with friends here at the shop. Marsha is looking forward to being in Time Out and hopes lots of you will join her.
Pepin Tote Class

Wednesday, March 18th, 10 a.m. - 4 p.m. in our School House
Master bag maker, Shelley Taylor, is back again with the all new Pepin Tote by Noodlehead. This well designed, beautiful tote will instantly become your go-to bag. This is a beginner level pattern that is quick to sew (especially with Shelley guiding the way). Pick out some beautiful fabric and come take this bag class. Even better...take this class with a friend!! Register now online!



Thank you for supporting your local brick-and-mortar quilt shop!


We feel honored to be part of such a wonderful quilt-making community.



HAPPY QUILTING,
Jen and the Girls
at Corn Wagon Quilt Co.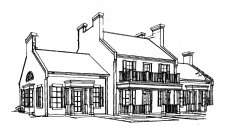 We would love to hear from you!
801-491-3551
https://cornwagonquilts.com/