Have you met Ramona?
Well, let me introduce you to one of our machine quilting maestros! Utah native, Ramona Sorensen, is a nationally recognized quilter. She has been quilting at the Corn Wagon going on 17 years and we are indeed lucky to have her as part of our team. Her original quilt designs and machine quilting have been published more than 50 times in several quilting magazines including Quilters' Newsletter, McCalls Quilting, Quilt Magazine, Fons & Porter. Quiltmaker, Quick & Easy Quilts and American Patchwork & Quilting. She was first published in October 2012 by Quilt Magazine with the beautiful quilt below. In making this quilt, Ramona says she only made one mistake; counting the "Y" seams -- over 1,200!

And just where did her love for quilts come from? She says her mother is to blame. Ramona clearly recalls visiting the 3rd Annual Quilt Show at the Springville Museum of Art in the early 70's where her mother had entered a Log Cabin quilt and won 3rd place! Ramona decided, "If you can make a quilt, I can make a quilt!" Stepping up to the challenge, she has honed her skills over the years, becoming a trusted quilt guru. Inspiration comes in many forms and she often finds it in everyday surroundings; bricks, tile, architecture and landscapes... she sees quilts everywhere she goes. As many of you already know, where there are quilts, there are often cats. Ramona has two feline quilting companions at home, Squeegee and Snoobs, who always lend the best sewing advice.



Purple is Ramona's color of choice and so it's no surprise to find hues ranging from magenta, plum and aubergine to violet, indigo and periwinkle in Ramona's Lucky 13 fabric bundle. It's the newest addition to our Curated by Corn Wagon Collection. This set features a mix of fabrics by one of Ramona's favorite designers, Kaffe Fasset. Pick up one of these color saturated bundles of 13 fat quarters while supplies last for $39.99!




As a custom machine quilter here at the Corn Wagon, Ramona is here to help you finish your quilt with her free-motion quilting expertise. With over 100 original, free hand & medallion designs by Ramona and many more options and ideas to choose from, your quilt can truly be one of a kind. She is known to lay out a quilt top for a time and allow it to tell her what it needs. Ramona would be happy to sit down and have a quilt consultation with you to discuss the endless possibilities! Call ahead to schedule a time to meet with her. In the mean time, be sure
to keep an eye out for her in your favorite quilt publications such as the most recent appearance below in Fons & Porter's Quick and Easy Quilts April/May 2021!

Fun Fact: Ramona's birthday is this week so if you come in to say hello, bring cake!!!


Jelly Roll Magic Class

11:00 - 2:00
Tuesday & Wednesday, March 23-24

Only two seats left! This class includes two sewing sessions with Heather Dunn so you can accomplish lots! If you have two Jelly Rolls of the same fabric, you are in luck (or we know a place where you can come buy two -- wink, wink)! This quilt is super fun to make using the EasyPiecing Grid by TenSisters Handicraft and will help you to become an EasyPiecing Pro! The quilt will finish 78" x 78." The pattern will be available in class and you'll find EasyPiecing Grid and Jelly Rolls here at the quilt shop! Register online today!
cornwagonquilts.com

New to the Quilter's Mercantile! This be-UTAH-ful quilt was made by Shannon White especially for the Merc! Did you know we have a selection of uniquely Utah goods? Show your love for the great state of Utah with a pair of earrings or necklace. Cute Utah souvenir plates are perfect for serving up Green Jello or funeral potatoes. Beehive pillows, candles and more bee themed decor pays homage to the Beehive State along with local Harward Farms Honey! And of course we must have a be-UTAH-ful quilt. You'll find bees buzzing round their hives among the scrappy mix of blue and gold prints. Whether Utah is your home state or you're just traveling through, pick up a kit at the Merc and piece a quilt as a keepsake to help you remember, "This is the Place." The pattern for this quilt is a free download from Riley Blake Designs titled, Rocky Mountain Utah. You'll find instructions for this 58" x 71" quilt top here.

We're bringing two of our most popular classes back for more quilting fun!



How to Make a T-Shirt Quilt Class is Back! Friday, April 23rd, 10:00am -
5:00pm
Many people have T-shirts that hold memories, though they no longer wear them. Instead of letting those shirts sit in a drawer, you can breathe new life into them by turning them into a T-shirt quilt. This all-day class, taught by Cheryl Wallin, will go over everything you need to know to create your own heirloom T-shirt quilt! Vacation or concert T's make a unique memory quilt or it's a great time to put together a graduation quilt using school or athletic T's! Gather at least 15 T-shirts and join us to learn skills you can use over and over again.
Register today on our website
and stop by the shop for 15% off class supplies!
Beginning Quilting Day or Evening Classes with Janet Hansen are on the Schedule!

We're excited to be bringing back our popular Beginning Quilting Class (and to offer a day and night option). Taught by seasoned quilter, Janet Hansen, this 8-part, 4-month class will teach and reinforce the basics of piecing a quilt! We will start from the beginning with cutting skills and accurate seam measurement. There will be eight different quilt blocks taught during the class, each with it's own unique techniques. You will make one block each week in class with teacher supervision, then more of the same block will be made at home as practice to perfect your skills. If you have never pieced a quilt, this class is for you!
If you have quilted for some time and would like to learn many tips and tricks to make your piecing more accurate, this is also the class for you! It is an enjoyable hands-on experience. When finished, you will have a beautiful 72" x 84" sampler quilt made from 42 traditional quilt blocks like the one shown below. This pattern has been designed by Janet exclusively for this class series!
This class will be held every other Tuesday (starting April 27th) from 1-3pm or 6-8pm (8 Sessions).
Please note this is not a children's quilting class. Attendees must be 16 or older and familiar with their sewing machine.
Please visit our website for complete details, a supply list and to register. Kits will be made available on a first come first serve basis in two color options to be announced soon!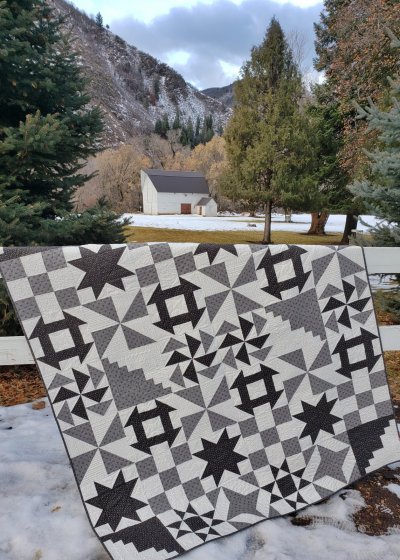 ---
Upcoming Sales & Events
Please remember face masks are required in our stores and classrooms.
Monday's at the Merc
Stop by the Quilter's Mercantile every Monday to take advantage of 20% off one regular price item of your choice! Located directly behind the quilt shop, The Merc has gifts and goodies for everyone on your list! Be sure to follow @cornwagonmercantile on Instagram!

Handwork Club
Every Tuesday 10:00 a.m. - Noon at our School House
This weekly club is for anyone who would like to work on a hand stitching project while learning new hand stitching skills. This is a great opportunity to finish our own projects and relax with a fun gathering of sewing friends.
Time Out at the Wagon
(Open Sew)
Every Wednesday, 10 a.m. - 4 p.m. in our School House
Put yourself in Time Out at the Wagon. We all need Time Out from housework, phone calls, and everyday responsibilities. Come to "Time Out at the Wagon" and do just that. Bring a project and sew the day away with friends here at the shop. Marsha is looking forward to being in Time Out and hopes lots of you will join her.

Thank you for supporting your local brick-and-mortar quilt shop!


We feel honored to be part of such a wonderful quilt-making community.



HAPPY QUILTING,
Jen and the Girls
at Corn Wagon Quilt Co.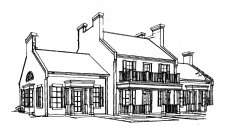 We would love to hear from you!
801-491-3551
https://cornwagonquilts.com/