The Sawtooth Star, along with classics like the Log Cabin and Ohio Star, is one of the most identifiable blocks in all of quilt history. The simplicity of this traditional block lends timeless appeal and grants it the ability to be steered in numerous directions. It's often recognized as a symbol for heritage and modern quilting alike.



A large center square is surrounded by four flying geese and four corner squares that are sewn together in a nine-patch configuration. This simple construction lends itself to creativity. The manipulation of size, color placement, and sub-piecing make the design possibilities endless. Perhaps that's precisely what has drawn quilter's to incorporate it for centuries. Afterall, isn't that what we quilter's do? Make the same blocks over again in new ways? To some that may sound like the definition of insanity but to a quilter it's like playing with an endless puzzle.



Change a color here, add a half-square triangle there... and there, there and there... tip it all up on point... voila! A new quilt pattern is born! But wait, once you've pieced your blocks, there's more fun to be found in the layout! Will you sash? Stagger? Overlap? Or create a secondary design with the surrounding space? Oh, there's so much you can do with one versatile quilt block!
Of course, the most common and classic Sawtooth Stars are pieced using one fabric for the star and another lighter fabric for the background. Gorgeous! Nothing wrong with that! But what happens when you reverse that idea and make the stars out of a lighter fabric and surround them with color? Better yet, let's organize that color placement to add more interest to the design. That's exactly what Meghan Buchanan of Then Came June did for her Inside Out Star Quilt and look how crisp and fresh it feels! Ultra simple, ultra classic, ultra modern, all at the same time. Denise Thompson put one together for us using Speckled fabrics from Ruby Star Society and we're happy to have kits in-store for this 48" x 64" little darling! Adding to it's effortless charm, Emily Herrick echoed the Sawtooth Stars with some straight-line custom quilting. Uncomplicated quilt perfection.


Now, what would happen if we made our simple Sawtooth Stars from a variety of prints and a mix-match of backgrounds for a scrappy feel... then we spiced things up by allowing the Sawtooth blocks to overlap...which, (ta-da!) creates a secondary pattern with plusses between the stars and gives the blocks the appearance of standing on point. Things just got interesting! Luckily, Erica Jackman, the Kitchen Table Quilter has been playing around with that exact idea and came up with The Maggie Quilt! It's an incredibly versatile twist on tradition that would look great in nearly any fabrics but we especially love the way it looks in Golden Hour by Alexia Abegg for Ruby Star Society! Pieced by Lynette Christensen and quilted by Ramona Sorensen, our Maggie Quilt kit finishes at 63" x 78" and includes fabrics for the quilt top and binding as well as this fantastic pattern. A quick visit to kitchentablequilter.com will show you more creative ways you can play with this pattern for an entirely different look!



If you're feeling inspired and want to give the Sawtooth Star a try, check out the Suzy Quilts Blog for a great tutorial on making four different star sizes. While you're there you'll learn a bit of block history, take in some beautiful Sawtooth inspiration and even find a free Reverse Sawtooth Quilt pattern!
cornwagonquilts.com
The newest pillow-of-the-month design from Ella + Charming is here!
We're releasing the
April Pillow Cover
kit a few days early so you'll have time to stitch it up before the bunny hides all the eggs. Sophisticated pastel prints make pretty Easter eggs for you to applique. Kits for April include fabrics for the pillow front and back as well as the pattern by Natalie Smith for $19.99! Pillow insert and optional zipper not included. Remember, this is not a block of the month so there's no need to register but these cute kits sell quick and when they're gone, they're gone so don't wait! You'll find the PDF pattern for the April Pillow Cover on our website shortly as well as those for January, February and March for $4.99 each so you can collect them all!
And if you are wondering what that lovely fabric is peeking from behind the April Pilllow Cover, it's TILDA! We currently have THREE Tilda collections in-store; Maple Farm, Tiny Farm and Woodland and they are everything spring should be. Come see!
Photos courtesy of tildasworld.com
---
Upcoming Sales & Events
Please remember face masks are still required in our stores and classrooms.
Monday's at the Merc
Stop by the Quilter's Mercantile every Monday to take advantage of 20% off one regular price item of your choice! Located directly behind the quilt shop, The Merc has gifts and goodies for everyone on your list! Be sure to follow @cornwagonmercantile on Instagram!

Handwork Club
Every Tuesday 10:00 a.m. - Noon at our School House
This weekly club is for anyone who would like to work on a hand stitching project while learning new hand stitching skills. This is a great opportunity to finish our own projects and relax with a fun gathering of sewing friends.
Time Out at the Wagon
(Open Sew)
Every Wednesday, 10 a.m. - 4 p.m. in our School House
Put yourself in Time Out at the Wagon. We all need Time Out from housework, phone calls, and everyday responsibilities. Come to "Time Out at the Wagon" and do just that. Bring a project and sew the day away with friends here at the shop. Marsha is looking forward to being in Time Out and hopes lots of you will join her.

Thank you for supporting your local brick-and-mortar quilt shop!


We feel honored to be part of such a wonderful quilt-making community.



HAPPY QUILTING,
Jen and the Girls
at Corn Wagon Quilt Co.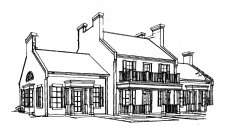 We would love to hear from you!
801-491-3551
https://cornwagonquilts.com/