Springville, Utah is known as the Art City. It comes as no surprise to find we're surrounded by incredible local talent! Many of these artists enter the doors of our shop frequently and we decided it was high time to recognize their knack for creating heirloom art. Visit our Quilter's Mercantile for a NEW monthly trunk show featuring quilts made by friends of Corn Wagon Quilt Co. We're calling it our A-maize-ing Artist Trunk Show. You'll find these masterpieces hanging at the Merc and we will spotlight each maker right here in our newsletter each month! Next time you visit the quilt shop, we encourage you to take a moment and step next door for some inspiration and to get to know some of our very talented friends here in Utah County.
Our first A-maize-ing Artist is Nancy Olsen.
Nancy was born in Utah but grew up in North Carolina where she wishes she still
lived because it is closer to the beach. She graduated from BYU with degrees in
Elementary and Special Education and worked for Alpine School District for forty years
in the classroom, as an assistant principal, and in the district office. She began quilting
about 15 years ago and now has a fabric stash that could sink the Titanic if the Titanic
happened to run into it. One of Nancy's favorite (and greatest) accomplishments was
starting a quilting group in her neighborhood for women who didn't know a half-square
triangle from a hole in the wall, and who are now quilting up a beautiful storm
themselves. Nancy loves to sew; she loves the feel of fabric and says the "sound of her
machine calms her soul."
Written by Nancy's friend, Laura Wadley

It's a happy day at the Corn Wagon whenever Nancy enters our shop. We always look forward to seeing her beautifully finished quilts and we are honored have a few of her favorites on display through the end of April at the Quilter's Mercantile!


While at the Merc... be sure to grab a sweet treat! To say we are delighted to offer baked goods from Ginger & Rye is an understatement! The best of the best in homemade goodness, Natalie Nielson works with her children to turn time-tested recipes for cookies and other confections into delicious morsels. Her beautiful beehive sugar cookies were what first caught our eye and won over our taste buds. I mean, look at that cute little slivered almond bumble bee! Oh, but then you bite into the most delicious farmhouse-style cookie with perfectly flavored butter creme frosting... golly, are these good! Fresh favorites are being delivered to the Merc on the regular such as Ginger Cookies (oh my gosh, these are something special) Cornflake Cookies (chocolate chip cookies with crisp cornflakes and gooey marshmallow) and Chocolate Mint Brownies (is your mouth watering yet?). Natalie will also shake things up weekly with seasonal selections and new recipes like this week's Compost Cookies (chocolate chips, pretzels and potato chips) and Cornflower Lime Sugar Cookies (WOW!) Swing by to try new flavors or send your husband next door for dessert while you're fabric shopping (wink, wink). Did you know we also have our own soda label? Corn Wagon Too bottled sodas come in classic flavors with a quilt block label. It's an easy way to grab a sip and a sweet while sewing at a retreat!


Reserve your Stall for S.A.B.L.E. SALE!
Saturday, May 15th we are hosting a S.A.B.L.E Sale in our Corn Wagon parking lot! Rent a parking stall for $25 and set up shop 10am-3pm with fabric, patterns, kits, notions - anything quilting related that you're wiling to part with. You set your own prices and manage your own transactions for your S.A.B.L.E Sale! You can even get a group of friends who are also affected by S.A.B.L.E. syndrome and share a space! We'll get the word out! You bring the goods!



cornwagonquilts.com
Learn how to make this
Rosey Log Cabin
quilt on the EasyPiecing grid in our 2-part class with Heather Dunn, Thu, Apr 22, & Fri, Apr 23, 6-9pm. You'll be amazed with the way this technique simplifies sewing and the quilt top you create will be beautiful, flat and stable! Finished size is 84 x 84. We have a limited number of kits available on a first come first served basis so don't wait to register! Then pop in to purchase your kit or let us help you select your own unique mix of fabrics so you'll be ready for class. Register today on our
website
! You'll also enjoy 15% off your class supplies purchased for class prep and 15% off purchases made at the quilt shop and mercantile while wearing the class member lanyard while attending class!
---
Upcoming Sales & Events
Please remember face masks are required in our stores and classrooms.
Monday's at the Merc
Stop by the Quilter's Mercantile every Monday to take advantage of 20% off one regular price item of your choice! Located directly behind the quilt shop, The Merc has gifts and goodies for everyone on your list! Be sure to follow @cornwagonmercantile on Instagram!

Handwork Club
Every Tuesday 10:00 a.m. - Noon at our School House
This weekly club is for anyone who would like to work on a hand stitching project while learning new hand stitching skills. This is a great opportunity to finish our own projects and relax with a fun gathering of sewing friends.
Time Out at the Wagon
(Open Sew)
Every Wednesday, 10 a.m. - 4 p.m. in our School House
Put yourself in Time Out at the Wagon. We all need Time Out from housework, phone calls, and everyday responsibilities. Come to "Time Out at the Wagon" and do just that. Bring a project and sew the day away with friends here at the shop. Marsha is looking forward to being in Time Out and hopes lots of you will join her.

Saturday Sampler
Beginning Saturday, April 10th, 10:00 a.m.
You've got one week left to finish your March assignment! Once again we will allow a one-week window for you to bring your finished blocks into the shop to get your April kit free. For photos of finished blocks and links to the YouTube demos visit our website!

Thank you for supporting your local brick-and-mortar quilt shop!


We feel honored to be part of such a wonderful quilt-making community.



HAPPY QUILTING,
Jen and the Girls
at Corn Wagon Quilt Co.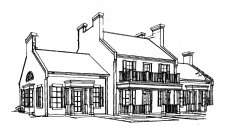 We would love to hear from you!
801-491-3551
https://cornwagonquilts.com/