We've got a Bee in Our Bonnet. By that I mean we're all abuzz about Lori Holt's latest! Do you follow her blog, beeinmybonnetco.blogspot.com ? If so, you're already familiar with her signature, vintage domestic style and you've likely joined in a Sew Along or two. Here at the Corn Wagon we're always eager to see what she comes up with next. New on display at the quilt shop, you'll find Prim.
Karen Averett enjoyed peaceful hours of hand applique making each of the twelve unique blocks using Lori Holt's Prim fabrics. Traditional pieced blocks frame the border of this 72" x 90" quilt.

What does Lori have to say about Prim? "
"Take a step back in time with...PRIM.
My inspiration for this line of fabric
comes from an earlier period of history
which was reminiscent of gentler times,
when things were simple and homegrown
and handmade with love...
when friends and neighbors
worked and worshiped together...
and put their hands to work
and allow PRIM to tug at your heartstrings
as well as your creativity!"


Our Prim quilt kit includes Prim fabrics for piecing the top (including an

entire fat quarter bundle!

) and binding PLUS the Sew Simple Shapes needed for making precision applique pieces for $219.99. You'll find the pattern for this country-style creation is a free download on Lori's Blog! We highly recommend storing your pattern printout and project pieces in one of Lori's Bee Keepers. They're the cutest binders printed in Lori's designs and you'll find handy pocket inserts for stashing cut pieces, both available at the Quilter's Mercantile! While we're talking organization, Lori-Holt-style, let me point out the cutest office accessory set around! Pens, folders, notebook, bookmarks, stickers... SEW FUN! Lori, herself, uses these Flea Market enamel mugs for storing sewing tools close to her machine and perhaps our favorite Lori Holt gift item... these darling insulated tumblers are generously sized and feature favorite quilt blocks and stitches! You'll find these as well as Lori's latest pattern books and of course plenty of Lori's fabrics here at the quilt shop!



So what's coming next from Lori Holt? Chris Chamberlain just took her Flea Market Sew Along quilt downstairs to Ramona Sorensen for some custom quilting! We can't wait to show you when it's finished. Until then, we can look forward to Lori's next Sew Along: My Happy Place! Featuring fabrics from her upcoming Stitch collection with Riley Blake Designs, this fabulous quilt sew along will begin August 2021. Watch for kits to become available late July, then join us here at our School House where we plan to sew along together!

Beginning Paper Piecing Class
Thu, May 13 & Thu, May 27, 6 to 9 pm

Only a few seats left in this exciting two-part class! Janet Hansen will teach you step-by-step, everything you need to know to become confident with paper piecing. It's a wonderful technique that gives you accurate and precise blocks for beautiful results. You will be making a traditional Storm at Sea quilt with a choice of three variations: Starlight (white, lt. blue and blue), Linked Hearts (white, red and pink)or Stormy (ombre' fabric). The quilt measures 40" square (or can be enlarged). Register today on our website or come in and see these great samples on display and let us help you gather your fabric and supplies.


cornwagonquilts.com
We had so much fun in the Jelly Roll Magic classes that we're offering it a third time! Sign up now for this two-part class Thu, May 6 and Fri, May 7 at 6:00 pm to 9:00 pm in our School House. Heather Dunn has created this gorgeous quilt using two jelly rolls and a bit of background on the EasyPiecing Grid by TenSisters Handicraft. While it may look like a lot of little squares to piece, the grid makes it easy with accurate seam intersections every time, plus working with pre-cut strips means half your cutting is already done! We have a very limited number of kits available with more on the way or we have plenty of Jelly Roll Precuts to choose from in-store.
Did you know you can use the EasyPiecing Grid for more than just squares? That's right! No need to let all those little half-square triangles make you nervous! You can piece them on the grid and watch every corner line up like magic. Let Heather Dunn show you how in this two-part class Wed, May 12, and Wed, May 19 at 6:00 pm to 9:00 pm at our School House. You'll be making this stunning
Northern Lights
quilt found in the
Seven Brothers Block Party
book by Carmen Geddes. Prep work will include making half-square triangles beforehand so you'll want to
get signed up
and dig right in. We have kits and pattern books here at the quilt shop!
---
Upcoming Sales & Events
Although the mask mandate has been lifted in Utah, we continue to recommend face masks in our stores and classrooms as distancing may still be a challenge.
Monday's at the Merc
Stop by the Quilter's Mercantile every Monday to take advantage of 20% off one regular price item of your choice! Located directly behind the quilt shop, The Merc has gifts and goodies for everyone on your list! Be sure to follow @cornwagonmercantile on Instagram!

Handwork Club
Every Tuesday 10:00 a.m. - Noon at our School House
This weekly club is for anyone who would like to work on a hand stitching project while learning new hand stitching skills. This is a great opportunity to finish our own projects and relax with a fun gathering of sewing friends.
Time Out at the Wagon
(Open Sew)
Every Wednesday, 10 a.m. - 4 p.m. in our School House
Put yourself in Time Out at the Wagon. We all need Time Out from housework, phone calls, and everyday responsibilities. Come to "Time Out at the Wagon" and do just that. Bring a project and sew the day away with friends here at the shop. Marsha is looking forward to being in Time Out and hopes lots of you will join her.

Thank you for supporting your local brick-and-mortar quilt shop!


We feel honored to be part of such a wonderful quilt-making community.



HAPPY QUILTING,
Jen and the Girls
at Corn Wagon Quilt Co.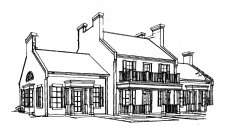 We would love to hear from you!
801-491-3551
https://cornwagonquilts.com/