Shannon's shirt was right!
The S.A.B.L.E. Sale last Saturday turned out to be the "Best Day Ever!" Thank you for joining us for a happy day of open-air fabric shopping and for helping some quilting friends reduce their "Stash Accumulated Beyond Life Expectancy." Live music and sunshine set the tone for cheerful mingling. The best part? Seeing your smiles! Goodness, it felt good to gather again. All the spectacular quilting treasures were a definite bonus! Many thanks to our vendors who set up shop in our parking lot and to our friends at Renee's Cheesecake for parking their dessert truck to fuel the flow of shoppers.
We had so much fun, we couldn't wait to schedule another one! Let's do it again this fall. Mark your calendars for Saturday, September 25th, 9:00am-3:00pm. Registration for parking lot vendors will go live on our website next Monday, May 24 at 10am. Parking stalls are assigned in the order that reservations are received and only 24 stalls are available so don't wait to sign up for just $25!
Now what shall we do while we wait for the next S.A.B.L.E. Sale (besides start cleaning out the stash)? Let's take a look at just a few of the classes now open on our Summer Class Schedule! Did you know we offer 15% off your class supplies here at the quilt shop as well as 15% off your regular price purchases made while attending class? At this time, our classes are only available in-person. Please note that all class fees are non-refundable unless, of course, the class does not carry.

Pepin Tote Class


Monday, June 14, 10am - 2pm
OR Wednesday, June 16, 5pm - 9pm
Master bag maker, Shelley Taylor is back again with the Pepin Tote by Noodlehead. This well-designed tote will instantly become your go-to bag. This is a beginner level pattern that is quick to sew (especially with Shelley guiding the way). Pick out a favorite fabric to feature and come take this bag class. Even better...take this class with a friend! Choose from a day or evening class. Registration is now open on our website and in-store. $45 Class Fee. All supplies purchased separately.


Photo Credit: Anna Graham, Noodlehead
cornwagonquilts.com
The term Pineapple Quilt embodies two very different and very cute quilts this summer at our School House...

Pretty Pineapples is a tropical splash of sunshine in a quilt! In this two-part class, you'll use the EasyPiecing Grid technique by TenSisters Handicraft to ensure your squares and half-square triangles come together perfectly in a flat, stable quilt. Celebrate summer with sewing in either daytime or evening class sessions! Choose either Thursday, June 3 &Friday, June 4, 11:00am-2:00pm OR Wednesday, June 23 & Thursday, June 24, 6:00pm-9:00pm. Instructor, Heather Dunn is an expert with the grid, working closely with TenSisters designer Carmen Geddes! $50 class fee includes two days of instruction. Supplies sold separately. We would love to help you coordinate fabrics (why not patriotic pineapples?) and have plenty of EasyPiecing Grid in stock at the Quilt Shop.
For the more traditional version of a Pineapple Quilt, you can learn how to use the Pineapple Trim Tool by Creative Grids! Shelley Taylor will teach you how this amazing ruler simplifies what can otherwise be a tedious block to piece. You'll come away from class with a classic pineapple block pieced with precision and the know-how to complete a stunning pineapple quilt set to your liking! Make a pillow, table topper or an entire quilt. It's up to you! We love Shelley's choice of fabrics by Tilda and are working to bundle some starter sets with a similar look and feel so you'll be ready to start cutting for class. Register today online or in-store for Thursday, July 15th, 5:00 to 8:00pm and stop in for your Pineapple Trim Tool and fabrics (sold separately).
Beginning Quilting is Back for Summer School! Taught by seasoned quilter, Janet Hansen, this 8-part, 3-month class will teach and reinforce the basics of piecing a quilt! We will start from the beginning with cutting skills and accurate seam measurement. There will be eight different quilt blocks taught during the class, each with it's own unique techniques. You will make one block each week in class with teacher supervision, then more of the same block will be made at home as practice to perfect your skills. If you have never pieced a quilt, this class is for you!
If you have quilted for some time and would like to learn many tips and tricks to make your piecing more accurate, this is also the class for you! It is an enjoyable hands-on experience. When finished, you will have a beautiful 72" x 84" sampler quilt made from 42 traditional quilt blocks like the one shown above. This pattern has been designed by Janet exclusively for this class series!
This class will be held on Thursdays, beginning June 10th from 6:00 -8:00pm for 8 sessions held June-August.
Please note this is not a children's quilting class. Attendees must be 16 or older and familiar with their sewing machine.
Please visit our website for complete details, list of dates, a supply list and to register. Kits will not be available for this session but we would love to help you select your own unique fabric combination! This class always fills quickly so don't wait to sign up!


Did you know we have a refill station at the Merc? The only refill more important to your sewing than a diet soda... Best Press! Bring your Best Press spray bottles or fine-mist bottles into the Quilter's Mercantile for a refill. Save money and the earth by reusing your bottles. It's also a great way to try new fragrances! We'll rotate different "flavors" and keep some favorites on tap including scent free. Refill prices will be: Best Press 16.9 oz. Bottles = $6.99, Best Press 6 oz. Bottles = $2.49, Mister Bottles (approx 12 oz.) = $4.99.
Bonus! You'll never run out of Best Press while here for a retreat! Just run down to the Merc for a refill!
---
Upcoming Sales & Events
Corn Wagon Quilt Co. will be CLOSED Monday, May 31st for Memorial Day.
Monday's at the Merc
Stop by the Quilter's Mercantile every Monday to take advantage of 20% off one regular price item of your choice! Located directly behind the quilt shop, The Merc has gifts and goodies for everyone on your list! Be sure to follow @cornwagonmercantile on Instagram!

Handwork Club
Every Tuesday 10:00 a.m. - Noon at our School House
This weekly club is for anyone who would like to work on a hand stitching project while learning new hand stitching skills. This is a great opportunity to finish our own projects and relax with a fun gathering of sewing friends.
Time Out at the Wagon
(Open Sew)
Every Wednesday, 10 a.m. - 4 p.m. in our School House
Put yourself in Time Out at the Wagon. We all need Time Out from housework, phone calls, and everyday responsibilities. Come to "Time Out at the Wagon" and do just that. Bring a project and sew the day away with friends here at the shop. Marsha is looking forward to being in Time Out and hopes lots of you will join her.




Stuff-a-Bag Sale!




Saturday, May 29th - Just in time for Memorial Day Weekend!


Bring in your reusable, cotton Corn Wagon Quilt Co. bag and receive 20% off any regular priced items you can "stuff" inside. Don't have a bag yet? Purchase one for $5 and reuse it every 5th Saturday for the Stuff-a-Bag Sale!

Thank you for supporting your local brick-and-mortar quilt shop!


We feel honored to be part of such a wonderful quilt-making community.



HAPPY QUILTING,
Jen and the Girls
at Corn Wagon Quilt Co.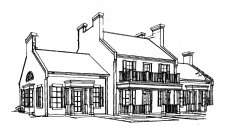 We would love to hear from you!
801-491-3551
https://cornwagonquilts.com/