Skip Navigation
Website Accessibility
Bringing Out the Red, White & Blue for Memorial Day Weekend

Please, pardon our dust... After 20+ years of business, the Corn Wagon Quilt Co. is well overdue for a fresh coat of paint. I wonder how many quilts these walls have held through the years? If the many, MANY tack holes are a clue, I'd say about a bazillion. It's time to give the those walls a little attention. We will remain open while the quilt shop undergoes a refresh over the next few weeks. Professional painters will be working in waves, taking on one area of the shop at a time. The next time you come in, you may find certain areas blocked off as the work continues. You'll still find excellent displays full of inspiration, all the notions you need, and of course plenty of fabric to choose from throughout the painting process. If you're looking for something specific, we recommend calling ahead to make sure we can help you access what you need. Follow us on social media for updates! We apologize for any inconvenience this may cause and look forward revealing a fresh new backdrop for displaying quilts in the near future.
Corn Wagon Quilt Co. will be CLOSED Monday, May 31st in honor of Memorial Day.
Before we head out for the long weekend, let's bring out the Red, White & Blue! New patriotic projects are on display in time for Memorial Day. Guess what else is here just in time for the holiday weekend. Our Stuff-a-Bag Sale is back this Saturday, May 29th! Bring in your reusable, cotton Corn Wagon Quilt Co. bag and receive 20% off any regular priced items you can "stuff" inside. Don't have a bag yet? Purchase one for $5 and reuse it every 5th Saturday for the same great Stuff-a-Bag Sale! It's a perfect chance to pick up a patriotic project you can start this weekend and finish in time for the 4th of July!
Let's take a look at some of the new things you'll see in-store...
The Lattice Quilt
comes from one of our favorite pattern books, Fat Quarter Style by It's Sew Emma. We have made nearly every quilt in the book but this is definitely one of our favorite patterns. Each quilt in this book is available in several different sizes and the directions are clear and simple, making it a great choice for beginning quilters! Kris Money made this 54" x 70" version of the Lattice Quilt using fabrics from the Shine On collection by Bonnie & Camille paired with an ice blue solid background. It's fresh summer sunshine in a quilt! And how 'bout that navy striped binding! Golly, it's good!
Kits and books are now available in-store.

Land of Liberty

is the name of this darling fabric line from Riley Blake Designs.

Red, white and blue florals, pinwheels, gingham and more patriotic fun mix to make a darling 63" x 75" quilt perfect for a summer picnic. Shannon White chose this cute pattern from the Block Magazine by Missouri Star Quilt Co., included in the kit. My favorite part? Peppered Cotton pinwheels the color of stonewashed denim; another nod to classic American nostalgia.


Just one of many Americana wool applique designs, this Liberty table runner by Timeless Traditions features a mirror image on each end of a bouquet of star flowers and a flag-bearing blackbird. You'll sing "Glory, Hallelujah!" when you find the stars have been pre-cut, ready for you to stitch! Our kit includes the pattern plus gorgeous hand-dyed wool for applique and cotton fabrics for piecing the background and binding. Nothing compares to the folk-art feel of wool applique, especially when it comes to honoring our country with stitches in primitive style.



America O' America is a patchwork flag pattern designed by Stacy Iest Hsu for Moda Fabrics featuring her On the Farm Fabrics. Look closely and see if you can spot the pigs, cows, chickens and cutest little sheep scattered about the scraps. This 52" x 68" quilt will let you fly the American flag with down-home, on-the-farm style. Cymoni Whatcott had fun piecing this patriotic quilt and brought it in just in time for Memorial Day!

Pillow-of-the-Month for MAY
It's your last chance to snag a kit for this month's addition to our Pillow Cover of the Month series by Natalie Smith of ella+charming! Sophisticated solids with a hint of texture are softened with a delicate white double ruffle. Add some creative quilting to the design for a unique touch! Kits include the pattern and fabrics for the pillow front and back for just $19.99. Insert and optional zipper not included. The pattern is also available as a PDF on our website for $4.99! Be sure to catch the pillow cover patterns from January, February, March & April so you can collect them all year long!


cornwagonquilts.com

How about some quilt classes that carry the patriotic theme? We've got 'em! Our Pretty Pineapples class coming up next week with Heather Dunn would be incredibly cute made in red, white and blue. In fact, Heather has one in the works now! Notice how her fabric squares look on the grid before sewing the seams. You'll have fun filling in the squares to create your design, almost like a paint-by-number project! It's surprising how quickly a quilt comes together using the EasyPiecing Grid by TenSisters and this unique quilt is no exception. It's not too late to sign up for this two-day course, Thu, Jun 3, and Fri, Jun 4, 11:00 am to 2:00 pm at our School House. Register online or in-store and let us help you pull fabrics to make your own Pretty Pineapples.
Liberty Log Cabins is another fabulous quilt made by Heather Dunn using the EasyPiecing Grid! Learn how you can get the look of a traditional log cabin quilt using The Grid at this two-part class, Monday, June 28 and Wednesday, June 30, 6:00 - 9:00 p.m. You may recognize this quilt from our previous Rosey Log Cabin class and look how beautiful it is in a patriotic color scheme!

Finished size is 84 x 84. Choose 3 lights and 3 darks for a traditional Log Cabin quilt block. You can use the same "block" each time, or use different light and dark fabrics to make it scrappy!

We would love to help you coordinate your own unique palette at the quilt shop.
Beginning Quilting is Back for Summer School! Taught by seasoned quilter, Janet Hansen, this 8-part, 3-month class will teach and reinforce the basics of piecing a quilt! We will start from the beginning with cutting skills and accurate seam measurement. There will be eight different quilt blocks taught during the class, each with it's own unique techniques. You will make one block each week in class with teacher supervision, then more of the same block will be made at home as practice to perfect your skills. If you have never pieced a quilt, this class is for you!
If you have quilted for some time and would like to learn many tips and tricks to make your piecing more accurate, this is also the class for you! It is an enjoyable hands-on experience. When finished, you will have a beautiful 72" x 84" sampler quilt made from 42 traditional quilt blocks like the one shown above. This pattern has been designed by Janet exclusively for this class series!
This class will be held on Thursdays, beginning June 10th from 6:00 -8:00pm for 8 sessions held June-August.
Please note this is not a children's quilting class. Attendees must be 16 or older and familiar with their sewing machine.
Please visit our website for complete details, list of dates, a supply list and to register. Kits will not be available for this session but we would love to help you select your own unique fabric combination! This class always fills quickly so don't wait to sign up!
---
Upcoming Sales & Events
Corn Wagon Quilt Co. will be CLOSED Monday, May 31st in honor of Memorial Day.
Handwork Club
Every Tuesday 10:00 a.m. - Noon at our School House
This weekly club is for anyone who would like to work on a hand stitching project while learning new hand stitching skills. This is a great opportunity to finish our own projects and relax with a fun gathering of sewing friends.
Time Out at the Wagon
(Open Sew)
Every Wednesday, 10 a.m. - 4 p.m. in our School House
Put yourself in Time Out at the Wagon. We all need Time Out from housework, phone calls, and everyday responsibilities. Come to "Time Out at the Wagon" and do just that. Bring a project and sew the day away with friends here at the shop. Marsha is looking forward to being in Time Out and hopes lots of you will join her.

Thank you for supporting your local brick-and-mortar quilt shop!


We feel honored to be part of such a wonderful quilt-making community.



HAPPY QUILTING,
Jen and the Girls
at Corn Wagon Quilt Co.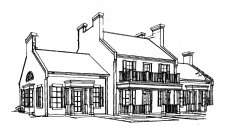 We would love to hear from you!
801-491-3551
https://cornwagonquilts.com/