Skip Navigation
Website Accessibility
Opening at Noon this Saturday + A New A-maize-ing Artist at the Merc!

The Second Saturday in June
Is always a special day here in Springville, Utah. It's the final day of Art City Days complete with a Grand Parade! Because the parade route passes in front of the Corn Wagon Quilt Co. along 400 South, we will not open our doors until Noon tomorrow, Saturday, June 12th. We love our beautiful hometown and look forward to celebrating with so many friends and family.

This does affect our Saturday Sampler for June. Kits for the month of June will be available for pickup at the main quilt shop beginning tomorrow at Noon. Please make note of this location and time change as there is a private event scheduled in our classroom for the day. You may have received an automatic reminder email this morning with the usual 10am opening time. Please, kindly disregard that message. We apologize for the confusion. Like past months, you will have a one week window to bring in your finished assignment from May to receive June's kit free, so if you'd rather avoid the celebration traffic all together, we look forward to welcoming you next week. We have an extra special coupon item this month for our Saturday Sampler participants ready to meet you at the main shop! Just look at how beautiful our blocks are so far! We're nearing the end of this project and can't wait to see how it all comes together. Registration for our next Saturday Sampler will begin in August. Watch for more details in a future newsletter.


There's another special event we look forward to annually during
Art City Days
...
The Quilt Show!
This show features quilts from Springville makers of all ages and skill levels. Several of our Corn Wagon Gals have submitted pieces to the show going on today and tomorrow only! Admission is free! Visit the show Friday, June 11, 10am-6pm and Saturday, June 12, immediately following the parade until 4pm at the Cherry Creek Elementary, North Gym (directly behind Springville Museum of Art) 485 S. 200 E. in Springville.
cornwagonquilts.com

Pepin Tote Class with Shelley Taylor
Monday, June 14 -- 10:00am-2:00pmOR Wednesday, June 16 -- 5:00pm-9:00pm
We have a few seats still available in either our daytime or evening bag class coming right up!
Master bag maker, Shelley, is back again with the
Pepin Tote
by Noodlehead. This well designed tote will instantly become your go-to bag. This is a beginner level pattern that is quick to sew (especially with Shelley guiding the way). Pick out some beautiful fabric and come take this bag class. Even better...take this class with a friend!! $40 class fee. Supplies sold separately here at Corn Wagon.
*Photo Credit: Anna Graham by Noodlehead *


With a new month comes a new A-maize-ing Artist at the Merc! This month's trunk show features local textile artist, Donna Riding. Donna wows us with her work at our Time Out at the Wagon (open sew) each Wednesday. From classic patchwork to intricate thread embellishment, Donna works magic with a sewing needle.
Taught by her mother, Donna began with embroidery and crochet at age 9 or 10, adding sewing to her skill set by age 11. Quilt-making has been a part of her
repertoire
for 20 years now with stops to learn something new! She loves it all! Her experience and talent shine with each work of art she stitches.

Pop in the Merc this month and catch a bit of inspiration from Donna's trunk show. Her quilts often include a variety of applique including traditional needle-turn as well as wool. Her attention to detail is exquisite as a master of thread embellishment. You'll even get to see a bit of her lace work!


Donna says, "The journey's have all been fun, but now the race is on... I have a terrible S.A.B.L.E. problem. I better get busy!" I think we can all relate.

Another great look for the Pretty Pineapple Quilt Class
-- How about Patriotic Pineapples? Heather Dunn recently finished this new red, white and blue beauty (below) and is excited to teach you how to create your own crop of pineapples using the EasyPiecing Grid by TenSisters Handicraft. Join our class (only a couple of seats left) Wednesday, June 23 & Thursday, June 24, 6:00 pm to 9:00 pm. This quilt can finish at three different sizes, depending on the grid size you prefer. Choose from 1", 1.5" or 2" finished squares to make a wall quilt, children's quilt, or adult lap quilt. It's up to you! We would love to help you coordinate your quilt. Register today on our website or in-store. This class is available in-person only.
---
Upcoming Sales & Events





We appreciate your patience as our refresh continues here at the main quilt shop. Our painters are moving quickly to finish their work and the shop is really starting to take shape again!

Fabulous new quilts are waiting in the wings to come on stage next week with a freshly painted backdrop!

Monday at the Merc!
Take advantage of 20% off one regular price item of your choice every Monday at the Quilter's Mercantile! Located directly behind the quilt shop, the Merc has gifts for everyone on your list and goodies from Ginger & Rye Bakery! Promotion excludes baked goods and other locally made goods.

Handwork Club
Every Tuesday, 10:00am - Noon
This delightful weekly club is for anyone who would like to work on a hand stitching project while learning new hand stitching skills. It's a great chance to finish our own projects and relax with a fun gathering of sewing friends. No fee to attend. Simply come and join us!

Wrong Price Wednesday is Back!
Every Wednesday our pre-cut fat quarters are only $3.00!

Regular Price $3.75.



Time Out at the Wagon (Open Sew)
Every Wednesday, 10:00am to 4:00pm
Put yourself in Time Out at the Wagon in our School House located directly behind the quilt shop! At times we all need time out from housework, phone calls, and everyday responsibilities. Bring your current sewing project to "Time Out at the Wagon" and do just that. Marsha is looking forward to being in Time Out and hopes lots of you will join her.

Thank you for supporting your local brick-and-mortar quilt shop!
We feel honored to be part of such a wonderful quilt-making community.

We hope you'll visit us again soon,
Jen and the Girls
at Corn Wagon Quilt Co.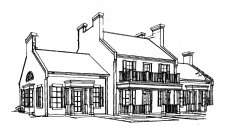 We would love to hear from you!
801-491-3551
cornwagonquilts.com