It's one celebration after another over here
and that means we've got some awesome sales coming your way! Let's kickoff Independence Day weekend with

20% OFF ALL THINGS RED & BLUE tomorrow, Saturday, July 3rd.

Any regular price items with even a spark of red or blue will be 20% off tomorrow only. That includes fabric, kits, notions, patterns and even gifts at the Merc! We'll be open during our regular Saturday hours tomorrow, 10:00 a.m.-5:00 p.m., and we hope to wish you a Happy 4th of July in-person here at the shop! Then we're taking the rest of the holiday off. Corn Wagon Quilt Co. will be closed Monday, July 5th in observance of Independence Day and, as always, we are closed Sunday.


cornwagonquilts.com

We'll be ready to welcome you back to the shop Tuesday for FLAMINGO DAYS!

That's right! The time has come to once again celebrate a very special birthday... Marsha LOVES it when the season comes to hoist our pink feathered friends from their year long hibernation for our week-long celebration! We hope you'll join us in wishing our fearless leader a Happy Birthday during our Flamingo Days PINK PARTY Tuesday, July 6th - Saturday, July 10th. Why flamingos? Many years ago, Marsha mentioned how tacky -- I mean attractive those bright pink, long-legged yard ornaments are. Her friends took her comment to heart -- even accepted it as a challenge -- and now Marsha is the proud owner of the largest collection of flamingos this side of the Mississippi. Of course there's a quilt and it's quite possibly the most... stunning?... quilt you've ever seen... I mean it's...
really something
special.
It will be proudly on display next week during our PINK SALE! Tuesday, July 6th - Saturday, July 10th all regular price fabrics with even a speck of pink will be 20% off. That includes quilter's cottons, flannels, minky and even wool. If it's fabric and it has pink, it's 20% off! Please, come wave your feathered wing at Marsha next week.
Maker's Tote
Class
Back by popular demand, The Maker's Tote by Noodlehead is a favorite on social media. Come make one of your own with bag-maker extraordinaire, Shelley Taylor, Saturday, August 21st 10am-5pm! In this class you'll learn to install a separating zipper and a centered zipper pocket along with other useful bag-making techniques. Choose from two tote sizes. Pockets inside and out are perfect for organizing portable projects! $70 class fee includes a full day of instruction were you can finish your bag. Supplies sold separately. For full details, a supply list and to register visit our website.


You've got to try this ruler! A few of the Corn Wagon gals recently spent an evening with Shelley Taylor learning how to use the Pineapple Trim Tool by Creative Grids. This ruler makes what can otherwise be an intimidating block easy as can be! Look how pretty each block turned out. We had so much fun and you will too at Shelley's next Pineapple Trim Tool Class, Thursday, July 15th, 5:00-8:00pm at the Schoolhouse. You'll come away from class with at least one block and the know-how to complete a precision pineapple quilt set to your liking. Make a pillow, table topper, or an entire quilt. It's up to you! Stop in and choose one of two ruler sizes, pick a few fabrics to get you started and come sew!
...And if you just need a little time and space to sew,
there's a weekend coming up in the near future when you can SEW-IT-ALL! Yes, indeed! It's time to bring the
Sew-It-All Weekend
back! Are you a "Sew-It-All?" We want all of our Sew-It-All friends to join us at the retreat center, Friday, July 30 and Saturday, July 31 for two full days of sewing and fun. Your registration fee includes lunch both days so you can sew non-stop. You'll be able to take advantage of the retreat discount at the shop during the event! Bring ANY sewing project that needs finishing and Chris Chamberlain will be there to lend advice and help you trouble shoot. With two whole days dedicated to finishing projects you really can be a Sew-It-All! Seats for this event go quick so don't wait to
register!
---
Upcoming Sales & Events



Corn Wagon Quilt Co. will be CLOSED Monday, July 5th in observance of Independence Day.

Handwork Club
Every Tuesday, 10:00am - Noon
This delightful weekly club is for anyone who would like to work on a hand stitching project while learning new hand stitching skills. It's a great chance to finish our own projects and relax with a fun gathering of sewing friends. No fee to attend. Simply come and join us!

Wrong Price Wednesday is Back!
Every Wednesday our pre-cut fat quarters are only $3.00!

Regular Price $3.75.



Time Out at the Wagon (Open Sew)
Every Wednesday, 10:00am to 4:00pm
Put yourself in Time Out at the Wagon in our School House located directly behind the quilt shop! At times we all need time out from housework, phone calls, and everyday responsibilities. Bring your current sewing project to "Time Out at the Wagon" and do just that. Marsha is looking forward to being in Time Out and hopes lots of you will join her.

Saturday Sampler
Next Saturday, June 10th you may begin picking up your kits for July. We will allow a one-week window for you to bring in last month's assignment to receive this month's kit free for the duration of this program. You have one week left to finish up those blocks! You can do it!

Thank you for supporting your local brick-and-mortar quilt shop!
We feel honored to be part of such a wonderful quilt-making community.

We hope you'll visit us again soon,
Jen and the Girls
at Corn Wagon Quilt Co.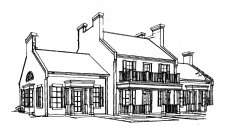 We would love to hear from you!
801-491-3551
cornwagonquilts.com