Skip Navigation
Website Accessibility
Check Out Our Next A-maize-ing Artist and New Wool Block-of-the-Month!

We are delighted to introduce our A-maize-ing Artist for July!
Elizabeth Nesbit was born here in Springville as the youngest of eight children with a heritage full of smart, talented, creative women who learned to make do with what they had. Her Grandma Eldredge's talent was crocheting and tatting, while Grandma Hatch was known for her crazy patch quilts. You could say handwork and quilting are part of Elizabeth's DNA.

Her first experience with stitching was at a church gathering for children where she learned to cross stitch a small pillow. In Jr High came her first sewing course. Elizabeth recalls, "Many hours were spent swearing at our Singer sewing machine. I remember my amazement watching my teacher ease in a sleeve on a blouse I was making." At 14 she attempted to teach herself to appliqué. "It was a technique never to be repeated. It never crossed my mind I couldn't do it! It was during the Holly Hobby era that I made those primitive appliqué blocks. Years later, those blocks were made into a quilt just as a remembrance of that teenager who thought she knew it all."



As you can see, Elizabeth did indeed come to master the art of applique. She made

Little Monsters

(above) by The Piper's Girls for one of her grandsons.

As Elizabeth's children grew older, she started attending quilt retreats with her sisters. It was the best of times. She felt their individual creativity fed off each other as they taught and learned from one another.


When Elizabeth attended the Dear Jane quilt class here at Corn Wagon Quilt Co., She talked her daughter into making the quilt (shown above) with her. "The goal was to make our tops in one year. That gave us six months to hand quilt them so the two quilts would be finished before we went on a pilgrimage with American Heritage Tours to see the original quilt. What an eye opening moment when I saw Jane's mastery of piecing was so much better than mine, even without all the fancy tools I had at my disposal."

Elizabeth says she is lost without a sewing project in hand. Vacations always include some kind of hand stitching. "There are so many projects I want to make and so many techniques I want to learn." The Halloween quilt above was a block of the month Elizabeth enjoyed adding tread embellishment to. The name is Beware It's Halloween by Pin and Proper Designs. Elizabeth's passion for taking her sewing projects to the next level is evident in all she creates. We're honored to stitch along side her at our Handwork Club where she says she is inspired by the many talented and creative women who attend.


We invite you to visit the Quilter's Mercantile this month to see a wonderful sampling of Elizabeth's work in our A-maize-ing Artist Trunk Show through the end of July. You'll be inspired by her beautiful quilts, delighted by her unique applique projects and charmed by her darling dresses like the Easter dress shown above, made by Elizabeth for a granddaughter.
cornwagonquilts.com

Flamingo Days Through Saturday!
The Pink Party rages on here at the Corn Wagon. It's been a delightful week of "flamingling" with all of Marsha's feathered friends for her birthday. It's not too late to get in on the PINK SALE! All regular price fabric yardage with even a speck of pink is 20% off through Saturday, July 10. Then it will be time for the flock to go back into hibernation (they're a very unique species) for another year. We appreciate all the thoughtful messages and birthday additions to the ever expanding flamingo collection. It's the absolute best when customers become such dear friends.

PINK is always a happy addition to a scrap happy quilt like the one above. Just look at that pink polka-dot binding! Natalie Smith used a mix of brightly colored florals and basics to piece the Tick Tock quilt pattern by Cluck Cluck Sew. We have kits for this 54" x 70" cutie in-store now. Check out that awesome edge-to-edge custom quilting design by Emily Herrick. Beautiful!



Grab your sun bonnet and gardening boots and get ready to meet us at The Potting Bench! It's our newest wool applique block of the month, now open for registration. Baskets and bowls filled with garden delights, a beehive and bird house to welcome garden guests, pots and plants aplenty; all appliqued in beautiful hand-dyed wool on cotton backgrounds. This unique quilt by Jerome Thomas Designs comes to you as a twelve month program. Each month, you will receive a kit containing all the fabric and wool needed to complete a block. Pattern, borders and binding are all included. Backing and threads sold separately. $15 sign-up fee due upon registration. Twelve payments of $34.99 per month will automatically be charged to your credit card every 30 days for twelve months starting September 1, 2021. You can pick up your kit anytime after the 1st of each month beginning in September or contact the shop to arrange monthly shipments. Kits are limited so don't wait to get your gardening gals together and sign up today on our website or in-store.


We've opened a second session of CAMP SEW FUN! Do you have a child who would love to learn how to piece a quilt? Camp Sew Fun offers three days of sewing time with two experienced instructors where kids will have the opportunity to finish their own quilt top! Our retreat rooms offer a comfortable and safe sewing environment where kids can build skills and develop creativity. This summer we will be making the Ella Jane quilt (shown below), designed by Elaine (Ella) Jackman. Last year at Camp Sew Fun, Ella showed us a picture of this cute quilt she had designed and made and we loved it! Her mom, Suzanne Jackman (Splendid Speck) made it into a pattern so we can all make our own version of Ella's quilt! Our sample quilt (now on display at the shop) features bright, whimsical fabrics by Heather Ross and a playful low-volume print with butterflies for the background. Come pick 12 of your own favorite fat quarters, add a background, and get ready to have SEW MUCH FUN!
Mon, August 9, Wed, August 11 and Thu, August 12 -- 1:00 pm to 5:00 pm
Instructors Chris Chamberlain & Suzanne Jackman
Retreat Center located upstairs at Corn Wagon Too directly behind the quilt shop
$105 includes all three days of sewing fun!
For beginners age 8 and up.
All supplies are sold separately and are available at Corn Wagon Quilt Co.
Enjoy our 15% off class supply discount!
Some prep work required with supervision at home.
View the supply list and register on our website today!
---
Upcoming Sales & Events



Monday at the Merc!
Take advantage of 20% off one regular price item of your choice every Monday at the Quilter's Mercantile! Located directly behind the quilt shop, the Merc has gifts for everyone on your list and goodies from Ginger & Rye Bakery! Promotion excludes baked goods and other locally made goods.

Handwork Club
Every Tuesday, 10:00am - Noon
This delightful weekly club is for anyone who would like to work on a hand stitching project while learning new hand stitching skills. It's a great chance to finish our own projects and relax with a fun gathering of sewing friends. No fee to attend. Simply come and join us!

Wrong Price Wednesday is Back!
Every Wednesday our pre-cut fat quarters are only $3.00!

Regular Price $3.75.



Time Out at the Wagon (Open Sew)
Every Wednesday, 10:00am to 4:00pm
Put yourself in Time Out at the Wagon in our School House located directly behind the quilt shop! At times we all need time out from housework, phone calls, and everyday responsibilities. Bring your current sewing project to "Time Out at the Wagon" and do just that. Marsha is looking forward to being in Time Out and hopes lots of you will join her.

Saturday Sampler
Beginning tomorrow, Saturday, July 10th, you may begin picking up your kits for this month. We will allow a one-week window for you to bring in last month's assignment to receive this month's kit free for the duration of this program.

Thank you for supporting your local brick-and-mortar quilt shop!
We feel honored to be part of such a wonderful quilt-making community.

We hope you'll visit us again soon,
Jen and the Girls
at Corn Wagon Quilt Co.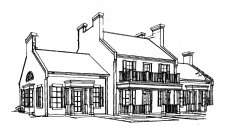 We would love to hear from you!
801-491-3551
cornwagonquilts.com