Skip Navigation
Website Accessibility
New Service! Computerized Quilting Now Available at Corn Wagon!

Custom Machine Quilting Service
is an art we have taken pride in since the Corn Wagon opened nearly 22 years ago. Our talented long-arm quilters have always been free-motion experts who address each quilt with signature designs.
We're excited to announce we're adding a new quilting pro to the team with an entirely new option!
Dorene Johnson is a wizz with computerized quilting designs and we are delighted to now share her services through the Corn Wagon. Trained by Gina Perkes, world renowned quilter and owner of The Copper Needle in Arizona, Dorene fell in love with the precision of computerized quilting in 2019 and has since become an expert. Running her own home quilting business while working in a quilt shop in Arizona has given her professional experience. We are honored to welcome her talent as she has recently relocated to Utah.
Dorene owns an INNOVA quilting machine that produces high-quality digital designs for beautiful edge-to-edge quilting. Come in and see the limitless possibilities! From basic meanders to themed designs, traditional looks to modern geometrics, Dorene's library of options is sure to have just the thing your next quilt needs. Most computerized edge-to-edge designs will be $.02 per square inch. More dense designs may cost slightly more. Choose from a full spectrum of thread colors as well as our excellent selection of batting. Give us a call for more information as well as current turn around time. We hope you'll join us in trying something new at The Wagon!
cornwagonquilts.com

Sew-It-All Weekend
Friday, July 30 & Saturday, July 31
One week from today, join us for two days of sewing without distraction in our retreat center.
$75 includes lunch both days, lots of fun with host, Chris Chamberlain and a chance to SEW IT ALL!
Register online or in-store today!


Just a few seats left in our second session of CAMP SEW FUN! Do you have a child who would love to learn how to piece a quilt? Camp Sew Fun offers three days of sewing time with two experienced instructors where kids will have the opportunity to finish their own quilt top! Our retreat rooms offer a comfortable and safe sewing environment where kids can build skills and develop creativity. This summer we will be making the Ella Jane quilt (shown below), designed by Elaine (Ella) Jackman. Last year at Camp Sew Fun, Ella showed us a picture of this cute quilt she had designed and made and we loved it! Her mom, Suzanne Jackman (Splendid Speck) made it into a pattern so we can all make our own version of Ella's quilt! Our sample quilt (now on display at the shop) features bright, whimsical fabrics by Heather Ross and a playful low-volume print with butterflies for the background.

Mon, July 12, Wed, July 14 and Thu, July 15 -- 1:00 pm to 5:00 pm
Instructors Chris Chamberlain & Suzanne Jackman
Retreat Center located upstairs at Corn Wagon Too directly behind the quilt shop
$105 includes all three days of sewing fun!
For beginners age 8 and up.
All supplies are sold separately and are available at Corn Wagon Quilt Co.
Enjoy our 15% off class supply discount!
Some prep work required with supervision at home.
View the supply list and register on our website today!

These kids had SEW much FUN in session one. Each quilt was as unique as it's maker and they all turned out SEW cute! Your budding sewist will enjoy building confidence and skill with the help of Chris and Suzanne. This class is especially FUN when kids sign up with a group of friends so round up the gang and register today on our website then come on down to the Quilt Shop and

pick 12 of your own favorite fat quarters, add a background, and get ready for CAMP SEW FUN!




---

We love hearing the hum of machines and laughter of quilting friends coming from our retreat rooms each day. It brings such a happy energy to the shop! Have you enjoyed some sewing time in our retreat rooms yet? If not, now's a good time to book your turn. Our retreat room rates will be increasing August 1, 2021. Make your reservation for 2021 by July 31st to take advantage of our introductory rates!



As of August 1, 2021:

$30 deposit due upon registration.
Rental fees cover business hours (Mon-Fri, 10-6 & Sat 10-5) due upon arrival.
$89 Sunrise Room (8 tables & 6 design walls)


Book multiple days (up to 3) for $79 per day.

$99 Sunset Room (10 tables, 4 design walls and sitting room)


Book multiple days (up to 3) for $89 per day.

$20 one-time fee to arrive early or stay late (before or after business hours).
$10 sewing machine rental fee.
Enjoy 15% off regular price purchases while wearing our retreat lanyard to the Quilt Shop and Quilter's Mercantile.
Ask about fresh baked goods from Ginger & Rye Bakery when you book!
Contact Shannon White at the Quilter's Mercantile (801-491-3551) to make a reservation or stop in and take a tour. You can also read more about amenities and even find links to local hotels and restaurants on our
website
. We would love to meet you at the retreat center!
---
Upcoming Sales & Events





Corn Wagon Quilt Co. will be CLOSED Saturday, July 24th for Pioneer Day!



Monday at the Merc!
Take advantage of 20% off one regular price item of your choice every Monday at the Quilter's Mercantile! Located directly behind the quilt shop, the Merc has gifts for everyone on your list and goodies from Ginger & Rye Bakery! Promotion excludes baked goods and other locally made goods.

Handwork Club
Every Tuesday, 10:00am - Noon
This delightful weekly club is for anyone who would like to work on a hand stitching project while learning new hand stitching skills. It's a great chance to finish our own projects and relax with a fun gathering of sewing friends. No fee to attend. Simply come and join us!

Wrong Price Wednesday is Back!
Every Wednesday our pre-cut fat quarters are only $3.00!

Regular Price $3.75.



Time Out at the Wagon (Open Sew)
Every Wednesday, 10:00am to 4:00pm
Put yourself in Time Out at the Wagon in our School House located directly behind the quilt shop! At times we all need time out from housework, phone calls, and everyday responsibilities. Bring your current sewing project to "Time Out at the Wagon" and do just that. Marsha is looking forward to being in Time Out and hopes lots of you will join her.

Thank you for supporting your local brick-and-mortar quilt shop!
We feel honored to be part of such a wonderful quilt-making community.

We hope you'll visit us again soon,
Jen and the Girls
at Corn Wagon Quilt Co.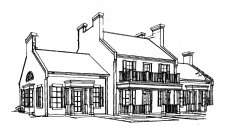 We would love to hear from you!
801-491-3551
cornwagonquilts.com