Our A-maize-ing Artist Trunk Show for August
is a showcase of quilts made by two sisters! Cathie Erickson and Carrie Booth were born here in Springville, Utah to a mother who inspired their love for sewing. Carrie remembers their mother as an avid stitcher and handcrafter. "She was rarely found without some stitching project in her hand. She managed the Marribee Needle Arts & Crafts store in Orem. When I was young I spent a lot of time in that store with her. It was impossible not to love all the beautiful things that could be created with your own hands." Cathie agrees that their mother taught them the love of handwork and credits her for teaching her how to use a sewing machine and how to cross stitch.



Carrie (right) was introduced to quilting by some ladies she worked with. "They were always talking about fabrics and how they were going to make them into a quilt. They invited me to go to a guild meeting. I went and was hooked from there!" Her first quilt was a memory quilt made for their sister, Chris, who was battling cancer. It was finished the night before her funeral. She has made many quilts since then and has never tired of the art. Carrie enjoys the creative process of quilting and loves learning new techniques and new ways to make a block.



Cathie's (left) first quilt was a "puff quilt" she made for her first baby. While she made lots of clothes for her children when they were young, she didn't start traditional quilt-making until about 15 years ago. "My sister, Carrie had started a quilting group with some friends in the neighborhood and she talked me into attending. It's been a slow process figuring out all the quilting methods and patterns but I love it!" She has now made quilts for weddings, birthdays and more. Some of her favorites have been the ones for her first (and so far, only) grand baby. "I hope the quilts that I've made will be well loved and used for many years."



We love hearing Cathie and Carrie laugh with their quilting friends from our retreat room as they gather for regular sewing time. Quilting is not just a favorite hobby for these sisters, it's a reason to connect and share their love of stitching with others. "I have met so many wonderful friends through these art forms," says Carrie, " Quilting and stitching have definitely impacted my life for the better." We invite you to visit the Quilter's Mercantile this month to see a beautiful sampling of Cathie's and Carrie's work on display in Our A-maize-ing Artist Trunk Show for August.


cornwagonquilts.com

Maker's Tote Class with Shelley Taylor
If you are on social media, you've likely seen and admired the Maker's Tote by Noodlehead. With this bag you'll learn to install a separating zipper and a centered zipper pocket along with other useful bag-making techniques. It comes in two sizes and you can choose which to make. Pockets inside and out make this a perfect bag for organizing portable projects! Join master "bagineer" Shelley Taylor Saturday, August 21 from 10am-5pm at our School House for a day of skill building and walk away with your own Maker's Tote! Register
online
today!

Introducing Songbook, the first fabric collection by Fancy That Design House for Moda! We've been following Stephanie Sliwinski on Instagram for some time now and have fallen in love with her style. Inspired by meaningful phrases from hymns, Stephanie's art work combines earthy color palettes, themes from nature and vintage lettering to create motifs for tea towels, t-shirts, art prints and so much more. When we heard she had teamed up with Moda, we rejoiced! Yardage, precuts and patterns are going fast! Shannon put together this sweet mini quilt using one of the Songbook panel prints and a set of Moda Candy Squares (2.5" precuts). We have kits in-store for just $12.99 while supplies last! Be sure to peek in the Merc and see the adorable Songbook Snack Tins and Notion Tins!
The soft and gentle
Starshine
quilt by Modernly Morgan is new to the quilt shop
. Lynette Christensen has had her eye on the lovely Ballerina fabric collection by Art Gallery Fabrics and we think this quilt was the perfect application. Calm shades of peachy pink and taupe look both sweet and sophisticated against a crisp white background. Kits include the fat quarter friendly pattern and fabrics for piecing the 66" x 66" quilt top and binding for $98.99.


---
Upcoming Sales & Events



Monday at the Merc!
Take advantage of 20% off one regular price item of your choice every Monday at the Quilter's Mercantile! Located directly behind the quilt shop, the Merc has gifts for everyone on your list and goodies from Ginger & Rye Bakery! Promotion excludes baked goods and other locally made items.

Handwork Club
Every Tuesday, 10:00am - Noon
This delightful weekly club is for anyone who would like to work on a hand stitching project while learning new hand stitching skills. It's a great chance to finish our own projects and relax with a fun gathering of sewing friends. No fee to attend. Simply come and join us!

Wrong Price Wednesday is Back!
Every Wednesday our pre-cut fat quarters are only $3.00!

Regular Price $3.75.



Time Out at the Wagon (Open Sew)
Every Wednesday, 10:00am to 4:00pm
Put yourself in Time Out at the Wagon in our School House located directly behind the quilt shop! At times we all need time out from housework, phone calls, and everyday responsibilities. Bring your current sewing project to "Time Out at the Wagon" and do just that. Marsha is looking forward to being in Time Out and hopes lots of you will join her.


Please note: We will not hold Time Out Wednesday August 18th and 25th and September 1st as our classroom will be hosting private events.



Saturday Sampler
Next Saturday, August 14th at 10:00 a.m. you may begin picking up your kits for this month. We will allow a one-week window for you to bring in last month's assignment to receive this month's kit free for the duration of this program. You have one week left to finish up those blocks! You can do it!

Thank you for supporting your local brick-and-mortar quilt shop!


We feel honored to be part of such a wonderful quilt-making community.



We hope you'll visit us again soon,
Jen and the Girls
at Corn Wagon Quilt Co.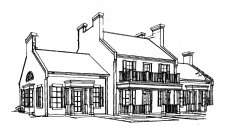 We would love to hear from you!
801-491-3551
cornwagonquilts.com