Back-to-School excitement is in the air!
Oh, the anticipation! Fresh notebooks and pencils -- Who will you sit next to in class? Will your teacher be a Miss Honey or will you get a Trunchbull? It's a chance to start fresh and learn a new way of doing things. Make new friends. Master new skills. At the Corn Wagon Schoolhouse, you'll experience the joy of engaging in newfound know-how while forging new friendships with other quilting enthusiasts. With lots of new classes now open for registration, we'd like to invite you to our upcoming Open House including an evening meet-and-greet with teachers and project displays!
Thursday, September 9 -- 5:00-8:00 p.m Evening Open House
See class project samples and meet instructors in the Schoolhouse!
Quilter's Mercantile will stay open late with a SALE!
Refreshments will be served!
Friday & Saturday, September 10 & 11 -- during regular business hours Quilt Shop Open House with class project displays and special discounts!
The ultimate Back-to-School statement quilt,
Saved By the Bell
is a clever design that looks just like a giant spiral notebook complete with divider tabs and freshly sharpened pencils. Our kit includes the pattern printout by Studio e Fabrics (also available as a free PDF download
here
) and fabrics as shown featuring backpacks, keyboards, rulers and other school supplies for the 68" x 80" quilt top and binding. It's perfect for your favorite educator! How fun would it be hanging in a classroom!
For more information on classes, clubs, block-of-the-months, sales events and holiday closures be sure to visit our
calendar
often via our website! We are so happy to be gathering in our classroom once again. All of our classes are currently offered in-person only. Face coverings are currently optional in our stores and classrooms. Please note, all class fees are non-refundable and due at the time of registration. Full class descriptions and supply lists are available under the "classes" tab on our website.
cornwagonquilts.com

Wool Dy
eing Class -- August 28 -- 10-Noon
You have oohed and aahed over the beautifu hand-dyed wool at the shop; now you can learn the art of dying your own wool from our in-house wool expert! Join Marianne at her home for a morning of dyeing. She will share her wealth of knowledge regarding the art, from what types of wool to use, to how to manipulate the dye to achieve the look you want. You can even bring a bit of wool and give it a try! It's a fascinating process that is easy and fun to do!



Calling all Lori Holt fans... Come join the new "My Happy Place" SEW ALONG. Lori Holt of Bee in my Bonnet has done it again and designed an absolutely darling quilt using her Stitch fabric and My Happy Place Sew Simple Shapes. Sign up now to reserve your kit and your place in the Sew Along. You will be sewing every other Monday beginning August 30th from 10-1pm with Karen Averett in our School House. Not only will you be sewing with friends but you will also learn tips, tricks and good advice while sewing this 76" x 88" cutie! This quilt can be made using machine or hand applique. Lori's Sew Simple Shapes are perfect for either technique! The "My Happy Place" pattern is a free download that will be available on Lori Holt's blog https://beeinmybonnetco.blogspot.com/ August 23.
$20 non-refundable reservation fee will reserve a kit in your name and hold your seat in the club. Kit purchased separately before the first class; the kit will include fabric for quilt top and My Happy Place Sew Simple Shapes templates. Interfacing and sewing supplies sold separately.


It's Game Day! Whether you have a new student in mind or a loyal alumnus, you can choose your favorite University and make a fun quilt for someone you love -- or for yourself! It is so simple to make with Tensisters Easy Piecing Grid! Make one of these quilts in 3 different sizes (each quilt size may vary slightly). The border is included in the piecing. Just choose your grid and make your next Game Day quilt! Our wide selection of solid fabrics offer striking colors to show your school pride. This two-day course with Heather Dunn will teach you everything you need to know about the EasyPiecing Grid by TenSisters Handicraft. Register now for Monday, September 13th and 20th in our School House from 6:00-9:00 p.m. All supplies are sold separately and are available at Corn Wagon Quilt Co.

---
Upcoming Sales & Events



Saturday Sampler
Tomorrow, Saturday, August 14th you may begin picking up your kits for August. We will allow a one-week window for you to bring in last month's assignment to receive this month's kit free for the duration of the program. Details for our new Saturday Sampler will be released in September! We're so excited to introduce our next project plan to you!

Monday at the Merc!
Take advantage of 20% off one regular price item of your choice every Monday at the Quilter's Mercantile! Located directly behind the quilt shop, the Merc has gifts for everyone on your list and goodies from Ginger & Rye Bakery! Promotion excludes baked goods and other locally made goods.

Handwork Club
Every Tuesday, 10:00am - Noon
This delightful weekly club is for anyone who would like to work on a hand stitching project while learning new hand stitching skills. It's a great chance to finish our own projects and relax with a fun gathering of sewing friends. No fee to attend. Simply come and join us!

Wrong Price Wednesday is Back!
Every Wednesday our pre-cut fat quarters are only $3.00!

Regular Price $3.75.



Time Out at the Wagon (Open Sew)


There will be no Time Out Wednesday, August 18th, 25th or September 1st as there is a private event (It's Sew Shannon's Schoolhouse Retreat!) taking place in our classroom.




Thank you for supporting your local brick-and-mortar quilt shop!
We feel honored to be part of such a wonderful quilt-making community.

We hope you'll visit us again soon,
Jen and the Girls
at Corn Wagon Quilt Co.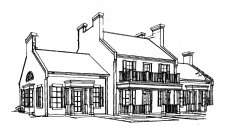 We would love to hear from you!
801-491-3551
cornwagonquilts.com