A Bagineer,
as defined by the Urban Dictionary is, "
One who makes bags, purses and wallets primarily by sewing. Bag-ineer. An engineer of bags, or an adventuring bag maker. Did you see her newest make? She's an excellent bagineer!" Our good friend Shelley Taylor is the ultimate bagineer and as luck would have it, she teaches bag classes frequently here at our Schoolhouse. If anyone knows all the ins and outs, tips and tricks, secrets and magic words for precision bag-making, it's Shelley! Have you met her? Well, let me introduce you!
Shelley was born and raised in Arizona but moved to Mapleton, Utah with her husband, Kent in 2006. Her love for sewing began as a child, learning from her mother and grandmothers, watching them quilt and sew clothes for the family. Shelley quickly learned to sew her own clothes and after she got married, two daughters, Sarah and Brooke came
along, so yes, she made their dresses and school clothes too. While her daughters were young, she learned the needle art of smocking. Shelley was hooked! She entered dresses in the Pima County Fair in Arizona, winning Best of Class, Best of Show, and several blue ribbons. That lead to the art of French hand sewing by machine. Needless to say, her girls were the best dressed! When granddaughters were born Shelley got busy and made dresses and play clothes for them too.
Her love affair with bag making started by buying a simple kit at a local quilt shop. Before she knew it, she was off and running! Shelley teaches bag classes at several quilt shops and retreats around Utah including Corn Wagon Quilt Co., Nuttall's Sewing Center, Village Dry Goods, and the Sew On and Sew Forth Retreat at Zermatt in Midway, sponsored by Under The Garden Moon. Besides teaching at all these locations, Shelley has classes in her home and she will come to you for private lessons. She loves to watch students attempt a new technique that they have never tried before, and to see the excitement when they finish a bag they didn't think they could make. She will help you take the fear out of sewing with zippers! When she looks at fabric, she doesn't see a quilt, she sees a bag! Sign up for a class with Shelley and enjoy the journey of bag making. She would love to have you. Everyone is welcome and you'll be surprised how quickly you can become a fellow Bagineer!
Let's start with
Bag Making 101
. Whether you're entirely new to bag making or would just like to practice some solid basics with an excellent instructor, you'll learn lots from this beginner's course. Are you scared to death of sewing in zippers? Why are there SO MANY interfacing options, and how do you use them? So many questions! Shelley Taylor has all the answers and is here to dispel your fears. In this three-part class, you will learn the anatomy of zippers, how and where to use various interfacing and learn about the different notions that are available to aid in the bag making process. In the final class, you will make a small and simple Duffle Bag using the things you've learned. For this class, you will need the
Mini Duffle Bag
pattern by Bodobo Designs -- available in-store at a 15% discount to class members along with any other class supplies you'll need! Registration is $40
online
or in-store for Wednesday, September 15 and 22, 6:00 to 7:00 pm and Wednesday, September 29, 6:00 to 8:00 pm. Begin your bagineer journey here at the Corn Wagon!
If you're ready to level-up with your bag making skills
, give the
Little Poppins Bag
a try! Bet you've never made a bag like this before! Structural stays, included with the pattern by Aunties Two, plus
Soft and Stable
interfacing help keep this cute bag in shape. Pockets inside store supplies for a sewing day with friends or use it as a fun purse for everyday use. Come learn some bag-making techniques you have likely never tried before!
Register
today for Shelley's most popular bag class and meet at our Schoolhouse for a full day of bag making, Friday, September 17th, 10:00am - 5:00pm. To sign up and view the supply list visit our website. Shelley will reach out before class with some prep work so you'll be prepared to complete your bag during class. Once you finish the
Little Poppins Bag
, you'll want to try making all the different sizes in the
Poppins Bag
pattern series available here at the shop!

The Tools of the Trade Tote
is everything you've ever wanted to organize your sewing notions and supplies for use at home or to grab and hit the roar for a retreat! This sleek & sturdy carrier has room to store, protect, and carry EVERYTHING you need for a day of sewing! Large surfaces make it an ideal bag to showcase some favorite fabrics. You'll find a large pocket for your 12" x 18" cutting mat, and a variety of fabric and mesh dividers for rulers, rotary cutters, sketchbooks -- almost anything (notions shown are sold separately). The slip and zippered pockets on the outside make it easy to access keys and phones, and the bag zips open to lay flat. Magnetic snaps keep the flap in place. Long handles allow the bag to be carried over the shoulder or even cross-body for easy hands-free carrying. The small portfolio measures 14"H x 20"W x 1½" to 3¾"D when closed. Shelley Taylor will help you every step of the way when you
register
for this all-day class coming up Monday, October 18, 10:00am - 6:00pm.
cornwagonquilts.com

Join us for the Fall S.A.B.L.E. Sale!
It's become one of our favorite events here at the Corn Wagon! Mark your calendars for Saturday, September 25th, 9am-3pm and join us for a day of open-air fabric shopping at our fall S.A.B.L.E. Sale. S.A.B.L.E. stands for Stash Accumulated Beyond Life Expectancy. It's a problem. We know from experience. That's why we're opening our parking lot to over 20 local S.A.B.L.E. quilters who are ready to part with some of their quilting treasures. Each vendor will manage their own transactions so come prepared with cash or Venmo. We'll have food and dessert trucks on site and Corn Wagon clearance deals so come and spend the day at the S.A.B.L.E. sale with us!

For information on more classes, clubs, block-of-the-months, sales events and holiday closures be sure to visit our
calendar
often via our website! We are so happy to be gathering in our classroom once again. All of our classes are currently offered in-person only. Now that the mask mandate has been lifted here in Utah, face coverings are optional in our stores and classrooms.
---
Upcoming Sales & Events



Monday at the Merc!
Take advantage of 20% off one regular price item of your choice every Monday at the Quilter's Mercantile! Located directly behind the quilt shop, the Merc has gifts for everyone on your list and goodies from Ginger & Rye Bakery! Promotion excludes baked goods and other locally made goods.

Handwork Club
Every Tuesday, 10:00am - Noon
This delightful weekly club is for anyone who would like to work on a hand stitching project while learning new hand stitching skills. It's a great chance to finish our own projects and relax with a fun gathering of sewing friends. No fee to attend. Simply come and join us!

Wrong Price Wednesday is Back!
Every Wednesday our pre-cut fat quarters are only $3.00!

Regular Price $3.75.



Time Out at the Wagon (Open Sew)


We will not hold Time Out this Wednesday, September 1st as the classroom will be closed for a private event (It's Sew Shannon's Schoolhouse Retreat - Part 3!)



Corn Wagon Quilt Co. will be CLOSED Monday, September 6th for Labor Day.

Thank you for supporting your local brick-and-mortar quilt shop!
We feel honored to be part of such a wonderful quilt-making community.

We hope you'll visit us again soon,
Jen and the Girls
at Corn Wagon Quilt Co.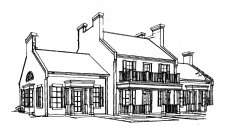 We would love to hear from you!
801-491-3551
cornwagonquilts.com