There's a whole lot of excitement at the Corn Wagon this weekend!
Fall Open House began last evening with our fall semester class schedule hot of the press. Many thanks to those able to attend our meet and greet at the Schoolhouse! We enjoyed visiting with instructors, seeing all the projects, asking all the questions, eating all the cookies... If you couldn't make it, don't fret! Our Fall Open House will continue through Saturday, September 11th. Stop in to see what's new and enjoy 20% off one regular price item of your choice as well as 15% off class supplies!

The quilt shop is dressed in it's autumn best with wagon loads of new samples ready to inspire for the next season.




Let's take a peek at what's new... The
Star Shine
quilt by Sarah J. was pieced by Lynette Christensen using the
Kitty Corn
collection by Urban Chiks of Moda Fabrics. Traditional Halloween colors have been muted, adding to the vintage feel and when accented with a soft black solid they really shine! Kits include the pattern and fabrics as shown for piecing the 70" x 90" quilt top and binding for $189.99.
You've likely seen the popular
Sparrow
quilt by Pen+Paper Patterns, often made using bold solid fabrics (so cute!) but have you seen it made up in gentle earth tones? How about some florals and geometrics by Art Gallery Fabrics with a natural woven background. Do I have your attention yet? Averi Smith pieced the
Sparrow
quilt using just that formula with a lovely result and lucky for you, she put together kits! You'll have everything you need to piece the top and binding of your own 65" x 71" Sparrow quilt in this unique fabric combination for $121.99.
Along with our Fall Open House
comes some very exciting developments in our Saturday Sampler program. September is the final month for our 2021 mystery quilt and tomorrow is the big reveal! Twelve months of block-making is about to come together in one fabulous finish. The completed quilt will be on display beginning tomorrow, Saturday, September 11th when those registered for the program can begin picking up their September kits as well as a finishing kit! Lots of options for backing will also be available in-store. As in past months, we will allow a one week window for you to bring in last month's assignment to receive your September kit free.
But that's not the only Saturday Sampler news we have to share... drum roll, please...
Introducing our new Saturday Sampler for 2022!

We are thrilled to announce we are joining forces with

Suzanne Jackman

of

Splendid Speck

to offer an exciting new Saturday Sampler at Corn Wagon Quilt Co! Suzanne has designed an

original mystery quilt

for this 10 month program titled, Thoroughly Modern Mystery! We can't show you what the finished quilt will look like but we

can

share the fabric palette she has coordinated. We can also tell you the finished quilt includes a variety of blocks so it's an opportunity to strengthen your piecing skills. If you know basic quilting techniques, you can do this! You will definitely have fun! Live demos will not be a part of this program, however, occasional YouTube demos may be provided. Monthly patterns have excellent instructions that are easy to follow with illustrations. We have updated our Saturday Sampler plan to reflect changes that will allow this fresh new program to be the best yet! Please visit our website for a complete list of rules and to register. That's right! Registration is now open and will remain so until October 31st!
We are honored to work with Suzanne Jackman as our featured artist and designer of the 2022 Saturday Sampler. Suzanne is
a mother, quilter, and pattern designer who loves clean, modern designs with a traditional block feel.
Brought up in a home where she was surrounded in quilts, she showed an interest in quilting at an early age and completed her first quilt, a simple patchwork, at the age of 8.


When her children were young, Suzanne's love of quilting was rekindled. Baby quilts were a common gift from Suzanne to all those who were expecting. She taught sewing to local 4H club members for many years, whose quilts and sewing projects earned dozens of ribbons at county and state fairs.
As a quilter, Suzanne's quilts won several ribbons and were shown in a variety of local and state quilt competitions. She has taught quilting classes to people of all ages and has been featured at quilting shows and meetings to share her quilting journey.


Suzanne designed her first quilt pattern in 2017 under the brand name Splendid Speck and hasn't looked back. Since then, her patterns have been ordered by thousands of quilters all over the world from Australia, to Europe, and across the United States.
Suzanne's passions include collecting lots of pretty fabric, sketching blocks, dark salted chocolate, and shopping and sewing with her daughters.


We invite you to follow along with her quilting journey on Instagram: @SplendidSpeck and Facebook: facebook.com/splendidspeck You'll also find Suzanne working here at the Corn Wagon Quilt Co. as one of our talented team members.
National Sew a Jelly Roll Day
Saturday, September 18 -- 10am-5pm
The 3rd Saturday in September has officially been designated as National Sew A Jelly Roll Day to encourage collectors to tear open a Jelly Roll and make something for themselves, as a gift or for charity! As a quilter you likely have purchased those pretty 2-1/2" precuts without knowing exactly what you will make. As lovely as they are all packaged up, they end up on our shelves just waiting for the right project. Enter PROJECT: Jelly Roll, the annual event created to give you the perfect opportunity to turn that Jelly Roll into something wonderful! It can be a quilt or a tote bag, a rug or something to wear, it doesn't matter so long as we seize the day and celebrate the joy of being a maker. Grab a Jelly Roll from your shelf, dust it off, choose a project and sew with us here at Corn Wagon Quilt Co. Saturday, September 18th! Please bring a lunch or take a break to go grab a bite locally. Not sure what project to choose? We recommend visiting modabakeshop.com for free pattern downloads or of course we would love to help you find something wonderful here at the shop! BONUS: Exclusive FREE Jelly Roll patterns will be available at the event! Reserve your seat at our retreat center today!

---
Upcoming Sales & Events



Monday at the Merc!
Take advantage of 20% off one regular price item of your choice every Monday at the Quilter's Mercantile! Located directly behind the quilt shop, the Merc has gifts for everyone on your list and goodies from Ginger & Rye Bakery! Promotion excludes baked goods and other locally made goods.

Handwork Club
Every Tuesday, 10:00am - Noon
This delightful weekly club is for anyone who would like to work on a hand stitching project while learning new hand stitching skills. It's a great chance to finish our own projects and relax with a fun gathering of sewing friends. No fee to attend. Simply come and join us!

Wrong Price Wednesday is Back!
Every Wednesday our pre-cut fat quarters are only $3.00!

Regular Price $3.75.



Time Out at the Wagon (Open Sew)
Every Wednesday, 10:00am to 4:00pm
Put yourself in Time Out at the Wagon in our School House located directly behind the quilt shop! At times we all need time out from housework, phone calls, and everyday responsibilities. Bring your current sewing project to "Time Out at the Wagon" and do just that. Marsha is looking forward to being in Time Out and hopes lots of you will join her.

Thank you for supporting your local brick-and-mortar quilt shop!
We feel honored to be part of such a wonderful quilt-making community.

We hope you'll visit us again soon,
Jen and the Girls
at Corn Wagon Quilt Co.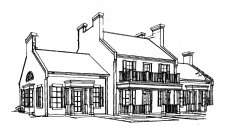 We would love to hear from you!
801-491-3551
cornwagonquilts.com