Skip Navigation
Website Accessibility
S.A.B.L.E. Sale Tomorrow, Saturday, September 25th, 9am - 3pm!

De-stash to Re-stash?
Quilter's, you know what I'm talking about. We all have a stash overflowing with the prettiest fabrics you ever did see... and maybe a few we'd rather not have around any more. Hmmm... If only we could have the chance to send a few of those fabrics and kits to a loving quilter's home, maybe we could free up some space for... more glorious fabric! Yes! That's it! That's exactly what our S.A.B.L.E. Sale is all about. Helping fellow makers clear out their Stash Accumulated Beyond Life Expectancy and seeing that those fabric treasures are given new life! More than 20 local quilters will set up shop in our parking lot tomorrow to do just that. Bring the sewing gang and enjoy a day of open-air fabric shopping here at the Corn Wagon! Here's everything you need to know:
Saturday, September 25th -- 9:00 am to 3:00 pm -- Rain or Shine
Corn Wagon Quilt Co. Parking Lot at 303 East 400 South, Springville, Utah
The Quilt Shop & Mercantile will also open early at 9:00 am
Vendors will manage their own transactions so bring cash or Venmo
Food Trucks! J. Dawgs and Renee's Cheesecakes will be on site
Special Corn Wagon Clearance in the Schoolhouse -- Look for the red dot tags!


Sale Fabric for $4.99 per yard -- one yard minimum.
Finish the Bolt for $3.99 per yard
Select Essex Linens 30% off
Select Kits 30% off
Clearance priced remnants, notions and more!
cornwagonquilts.com
October is right around the corner
and as you know, it's Breast Cancer Awareness Month. We have all been affected by Breast Cancer, whether we've fought the fight firsthand or stood by a loved one as they bravely battle. We hope you'll join us in a special project that will directly benefit those battling breast cancer. Friday, October 8th & Saturday, October 9th, we're dedicating our Schoolhouse and retreat rooms to making heart-shaped pillows to donate to local hospitals to be given to breast cancer patients. The heart shape is ideal for placement under the arm for comfort and support post-procedure. We will have a great selection of PINK fabrics available those days at 20% off for those making pillows! Gather up the girls, load up the sewing machines and lets see how many pillows we can make at the Corn Wagon! No registration needed, just come and sew during our regular business hours -- open house style -- October 8th and 9th.
Katherine Lenius was invited by Riley Blake Designs to design a fabric collection for a special collaboration with the Breast Cancer Research Foundation. Riley Blake is donating $10,000 to advance breast cancer research and the
Hope in Bloom
fabric collection celebrates that partnership. We are delighted to offer it here at the shop! Of this collection, Katherine says, "
Hope in Bloom
gathers up all the wishes I would share with those who have faced breast cancer and ties a pink ribbon around a bouquet of hope, strength, faith, courage, and support. I hope these images and words of encouragement bring comfort and some joy as we fight to find a cure to this disease that has affected so many families, including my own." Aren't these a perfect choice for pillow making? We look forward to sharing a day of hope-filled sewing with you.
We also hope you'll join us next Thursday, September 30th on our Facebook Live Sale where we'll have one of our notorious Pink Sales with 10% of our sales going to Breast Cancer Research at the Huntsman Cancer Institute of Utah.

Lonestar Primer
with Tami Johnson
Who doesn't love the look of a Lonestar? But the idea of committing to a large scale work of art can be intimidating. This primer class is a perfect way to find out what's involved in a classic Lonestar quilt.

You'll make a small wall quilt using Tami's easy tips and tricks to achieve matching points and a flat block.

Build confidence in preparation for your Lonestar masterpiece!

Choose from two class dates: Thursday, October 14th or Saturday, October 16th, 10:00am-3:00pm. Registration is now open on our website and in-store. This primer course is a fun and manageable prerequisite to Tami's Lonestar Theory and Technique class. You will be able to finish this 15.5" block in class with Tami there to guide you every step of the way!


We've had so much going on in the quilting world this month that I nearly forgot to introduce the
Pillow of the Month for September
and, gosh, this one might be our favorite yet! Of course we may be a bit biased. Do you recognize this stunning block? It's the classic Corn and Beans block featured on our Quilter's Mercantile logo! Isn't it striking in black and white? We have just a few kits left for this month's addition to the Pillow of the Month collection by Natalie Smith of ella+charming
. Kits include the pattern and fabrics for the 18" x 18" pillow front and back for $19.99. Pillow insert and optional zipper not included. If you would like to snag the pdf version of this pattern and make one using your own choice of fabrics (the possibilities are endless) click here.

---
Upcoming Sales & Events
My Happy Place Sew Along
Beginning Monday, October 27th -- 10am - 1pm
Are you ready to start the next Lori Holt Sew Along? Karen Averett is and we invite you to join her every-other Monday for some sewing time at our Happy Place, the Schoolhouse where you'll learn tips and have guidance as you piece and applique this darling quilt! Reserve your seat today and pick up a kit now in-store!



Monday at the Merc!
Take advantage of 20% off one regular price item of your choice every Monday at the Quilter's Mercantile! Located directly behind the quilt shop, the Merc has gifts for everyone on your list and goodies from Ginger & Rye Bakery! Promotion excludes baked goods and other locally made goods.

Handwork Club
Every Tuesday, 10:00am - Noon
This delightful weekly club is for anyone who would like to work on a hand stitching project while learning new hand stitching skills. It's a great chance to finish our own projects and relax with a fun gathering of sewing friends. No fee to attend. Simply come and join us!

Wrong Price Wednesday is Back!
Every Wednesday our pre-cut fat quarters are only $3.00!

Regular Price $3.75.



Time Out at the Wagon (Open Sew)
Every Wednesday, 10:00am to 4:00pm
Put yourself in Time Out at the Wagon in our School House located directly behind the quilt shop! At times we all need time out from housework, phone calls, and everyday responsibilities. Bring your current sewing project to "Time Out at the Wagon" and do just that. Marsha is looking forward to being in Time Out and hopes lots of you will join her.

Thank you for supporting your local brick-and-mortar quilt shop!


We feel honored to be part of such a wonderful quilt-making community.



We hope you'll visit us again soon,
Jen and the Girls
at Corn Wagon Quilt Co.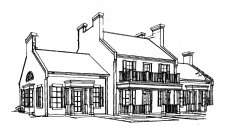 We would love to hear from you!
801-491-3551
cornwagonquilts.com