October is here, costumed in it's usual orange and black,
but we're seeing PINK! It's Breast Cancer Awareness Month! Pink ribbons and messages of hope and strength signal an opportunity to do our part to help find a cure, and support those fighting the battle against breast cancer. We have all been affected by breast cancer, whether we've fought the fight firsthand or stood by a loved one as they bravely battle. We hope you'll join us in a special project that will directly benefit those receiving breast cancer care.


We've set a goal to make and donate 100 heart-shaped pillows

for local hospitals to give breast cancer patients and we need your help!

Friday, October 8th & Saturday, October 9th, we're dedicating our Schoolhouse to our pillow making project! The heart shape is ideal for placement under the arm for comfort and support post-procedure. Stop in our Schoolhouse next weekend where we'll provide a pattern, fabric (while supplies last), stuffing, thread and needles for pillow-making. We will also have a great selection of PINK fabrics available those days at 20% off for those making pillows so you can make more pillows or even make a lap quilt to wrap a patient in love during treatment and recovery! Bring the girls, load up the sewing machines and lets see how many pillows we can make at the Corn Wagon! No registration needed, just come and sew during our regular business hours -- open house style -- October 8th and 9th. Don't forget to schedule your mammogram first!


We will be accepting pillow donations through the end of October so if you can't come sew with us next weekend, we encourage you to sew some at home using one of many free patterns available online. We'll be using this
free pattern from Shannon Fabrics
to create a simple 100% cotton pillow (the pillow insert made using Shannon's guide) whose heart shape and size is just right for it's intended use. You'll even find a great tutorial using the link above! You can make three pillows from 1/2 yard of fabric so it only takes a little to make a big difference in someone's breast cancer care.
Beginning next weekend, you'll also find a fun selection of pink fabrics and gifts available at the Quilt Shop and Quilter's Mercantile! Riley Blake Designs is donating $10,000 to advance breast cancer research and the
Hope in Bloom
collection of fabric and gifts celebrates that partnership. Katherine Lenius was invited by Riley Blake to design a fabric collection for a special collaboration with the Breast Cancer Research Foundation.We are delighted to offer it here at the shop! Of this collection, Katherine says, "
Hope in Bloom
gathers up all the wishes I would share with those who have faced breast cancer and ties a pink ribbon around a bouquet of hope, strength, faith, courage, and support. I hope these images and words of encouragement bring comfort and some joy as we fight to find a cure to this disease that has affected so many families, including my own." Aren't these a perfect choice for pillow making? Riley Blake has donated some of this cute fabric to our pillow-making cause. Thank you Riley Blake!
Another fabulous quilting project for Breast Cancer Awareness Month comes from Moda Fabrics and Sherri McConnell of A Quilting Life. Introducing the
Stitch Pink project for 2021
. This beautiful quilt is titled
Together
and features fabrics from her newest collection,
Sincerely Yours
, arriving at the shop any day now. We are offering
Together
quilt kits for
pre-sale
so you can be ready to join the online sew along hosted by Sherri beginning October 15! Videos will be available for free on Sherri's YouTube channel and the
Moda Inspiration Center
to guide you through this heartfelt design. Our kits will include the same fabrics used by Sherri to piece the 64.5" x 75.5" top and binding as well as the
Together
pattern. When these kits hit the shop, they'll be $149.99 but you can order one today at our special online pre-sale price of $129.99 using this
link
! This pre-sale offer will not be available in-store. Shipping charges apply or you may select in-store pickup at checkout.
For those of you ready to sew up some pink right away,
we think the
Be Mine
throw quilt (below) would make a perfect lap quilt for someone you love. It's a great size to carry to cancer treatments for comfort, support and love, plus, it's PINK! Lexi Lamb made this quilt using
Speckled
fabrics from Ruby Star Society. Our kits include these speck-tacular fabrics for piecing the 63" x 63" quilt top and binding as well as the popular pattern by Pen+Paper Patterns. These kits and patterns are available in-store today for $103.99!
cornwagonquilts.com
Corn Day! Tomorrow, October 2nd!

Stop in the shop tomorrow and receive a coupon for a FREE dozen ears of Harward Farms Sweet Corn with your purchase of $20 or more in merchandise here at the Corn Wagon Quilt Co.! Coupon redeemable only at the Harward Farms produce stand across the street from our shop near the corner of 400 S. 400 E. during business hours 10/02/21.



Back by popular demand,
learn how to make a T-shirt Quilt at our full-day class, Friday, October 15, 10:00-5:00! Cheryl Wallin is an expert. She'll show you her favorite fool-proof method for breathing new life into those t-shirts you've been collecting. This class comes at an ideal time to start a Christmas gift. Whether your commemorating years of school, miles of races, decades of concerts, or a lifetime of travels, a t-shirt memory quilt can become a cherished heirloom.
Register now online
or in-store and gather up 15 or more t-shirts for this great how-to class.
---
Upcoming Sales & Events



Monday at the Merc!
Take advantage of 20% off one regular price item of your choice every Monday at the Quilter's Mercantile! Located directly behind the quilt shop, the Merc has gifts for everyone on your list and goodies from Ginger & Rye Bakery! Promotion excludes baked goods and other locally made goods.

Handwork Club
Every Tuesday, 10:00am - Noon
This delightful weekly club is for anyone who would like to work on a hand stitching project while learning new hand stitching skills. It's a great chance to finish our own projects and relax with a fun gathering of sewing friends. No fee to attend. Simply come and join us!

Wrong Price Wednesday is Back!
Every Wednesday our pre-cut fat quarters are only $3.00!

Regular Price $3.75.



Time Out at the Wagon (Open Sew)
Every Wednesday, 10:00am to 4:00pm
Put yourself in Time Out at the Wagon in our School House located directly behind the quilt shop! At times we all need time out from housework, phone calls, and everyday responsibilities. Bring your current sewing project to "Time Out at the Wagon" and do just that. Marsha is looking forward to being in Time Out and hopes lots of you will join her.

Halloween Figs Block of the Month
Beginning Thursday, October 7th, 6:00 to 8:00pm
We're ready to get to work on this stunning autumn quilt designed by Joanna Figueroa of Fig Tree & Co.! This 13-month program will run every first Thursday from October 2021 - October 2022. Meet at the School house for some how-to guidance with Natalie Smith then sew your blocks at home throughout the year, according to the time schedule proposed in the pattern. Our program will have one extra month, in October 2022, so we can show our finished quilt tops! JUST ONE SEAT & KIT LEFT!



Thank you for supporting your local brick-and-mortar quilt shop!


We feel honored to be part of such a wonderful quilt-making community.



We hope you'll visit us again soon,
Jen and the Girls
at Corn Wagon Quilt Co.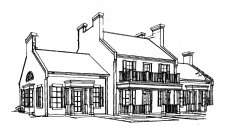 We would love to hear from you!
801-491-3551
cornwagonquilts.com