Skip Navigation
Website Accessibility
Party in Your P.J.s at the Corn Wagon's Birthday Sale Tomorrow!

Are you ready to P.A.R.T.Y.?
Balloons? Check. Confetti? Check. Party playlist? Check. Pajamas? That's right... PAJAMAS! Check!!! It's tradition at the Corn Wagon to celebrate another year of quilt-making with our friends by partying in our P.J.s at our best sale of the year!

We have 22 wonderful years to celebrate and you to thank for it so please join us tomorrow, Saturday, November 6th. We'll open early at 9:00am (that's where the P.J.s come in) and offer special Birthday discounts at the Quilt Shop and Quilter's Mercantile all day long! The best deals are bright and early with the discount decreasing as the day goes on, so roll out of bed, hop in the car in your P.J.s and head for the Corn Wagon first thing! Here's a breakdown of our Pajama Party Sale Schedule:
9:00 a.m. - 11:00 a.m. 30% off regular price items
11:00 a.m. - 1:00 p.m. 25% off regular price items
1:00 p.m. - 3:00 p.m. 20% off regular price items
3:00 p.m. - 5:00 p.m. 15% off regular price items
Wear your P.J.s into the shop and receive an additional 5% off all day!
Discounts cannot be combined with other offers.
Discounts do not apply toward block-of-the-month kits, classes or services.
Offers valid in-store only, Saturday, November 6, 2021, 9:00am - 5:00pm

Quilt Confetti? That's our kind of party, to be sure! Remember when we celebrated National Jelly Roll Day a few weeks back? One of the free Jelly Roll Quilt patterns from Moda called Step This Way caught Chris Chamberlain's eye. When our fresh collection of polka dots arrived, she knew it was time for the fun to begin. And what's the perfect backdrop for this rainbow of confetti? A favorite from Tula Pink's True Colors, of course! It's a combination fit for a festival! We'll have a limited number of kits available in-store tomorrow for $94.99 or if you're interested in the Step This Way pattern you can download it here free!

cornwagonquilts.com
Sew-It-All Weekend: Santa's Workshop
Friday & Saturday, November 19 & 20
With the holidays fast approaching we want you to ♫ "Sew it all - Sew it all - Sew it all the way!" ♫ Think of this Sew-It-All event as a Santa's Workshop where you can bring all your last minute Christmas sewing and, well, SEW-IT-ALL! Your $75 registration fee includes lunch both days so you can sew non-stop at our retreat center. Take advantage of the retreat discount at the shop during the event! We'll have some time to "show-and-tell" and of course goodies and maybe a game or two are always involved. Bring any quilting project and Chris & Jen will be there to lend advice and help you trouble shoot. With two whole days dedicated to finishing projects you really can be a Sew-It-All, even during the holidays! Only a few seats left so sign-up now online or at the shop.




Your next opportunity to perfect the EasyPiecing Grid method is coming up quick! The Scrappy Garden Path is a quilt intended to bring all your scraps together in beautiful way. The pattern comes from the Quilts for Kids book by TenSisters Handicraft (purchase by clicking here) and looks fabulous in any color combination you choose. It's especially festive in Christmas prints!

A variety of sizes can be made depending on how many panels you use and what size grid you choose. For example, Heather made the Scrappy Garden Path in the photo above using 12 panels of 1.5" finished grid and ended up with a 63" x 86" quilt while the one below was made following the size recommendation in the pattern book using 24 panels of 2" finished grid for a 100" x 112" king size quilt.

For this class, Heather recommends choosing either a 6 panel (50" x 56"), 12 panel (72" x 84") or 24 panel (100" x 112") quilt using the 2" finished EasyPiecing Grid. You can further reduce the size of your quilt as well as the amount of fabric needed by choosing to work with a smaller grid. Visit TenSisters.com for a size chart.

We have everything you need to get ready for class at the shop: books, grid and of course loads of Christmas fabric! Sign up now and bring your pre-cut squares and sewing machine to the Schoolhouse for this two-part class, November 15th and 29th, 6:00-9:00 p.m. where you will learn the EasyPiecing Grid method, and work on your new favorite Christmas quilt!


For a quick demo with Heather to see just how slick the EasyPiecing Grid is to use, hop on our Facebook page and watch yesterday's Live Sale broadcast. It's a chance to meet Heather from the comfort of your own sofa plus, you'll love the Patchwork Pumpkin project she shares. Bonus: it's available as a kit through the Live Sale!


---
Upcoming Sales & Events



Monday at the Merc!
Take advantage of 20% off one regular price item of your choice every Monday at the Quilter's Mercantile! Located directly behind the quilt shop, the Merc has gifts for everyone on your list! Promotion excludes baked goods and other locally made goods.

Handwork Club
Every Tuesday, 10:00am - Noon
This delightful weekly club is for anyone who would like to work on a hand stitching project while learning new hand stitching skills. It's a great chance to finish our own projects and relax with a fun gathering of sewing friends. No fee to attend. Simply come and join us!

Wrong Price Wednesday is Back!
Every Wednesday our pre-cut fat quarters are only $3.00!

Regular Price $3.75.



Time Out at the Wagon (Open Sew)
Every Wednesday, 10:00am to 4:00pm
Put yourself in Time Out at the Wagon in our School House located directly behind the quilt shop! At times we all need time out from housework, phone calls, and everyday responsibilities. Bring your current sewing project to "Time Out at the Wagon" and do just that. Marsha is looking forward to being in Time Out and hopes lots of you will join her.

Thank you for supporting your local brick-and-mortar quilt shop!


We feel honored to be part of such a wonderful quilt-making community.



We hope you'll visit us again soon,
Jen and the Girls
at Corn Wagon Quilt Co.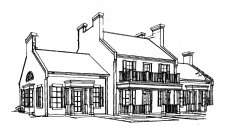 We would love to hear from you!
801-491-3551
cornwagonquilts.com