It's tradition in our family
to take a moment at our Thanksgiving table to share what each guest is thankful for. As I awaited my turn, I felt the warmth of gratitude in my soul for the people I cherish most; my husband and sons sitting near, parents close by, and many more. I wouldn't be the only one to mention those deep relationships. What else could I mention? Would my family laugh if I said... fabric? Later that day I had some time to relax with some handwork and I pondered as to why fabric would jump to a prominent place on my gratitude list. It indeed brings joy to my life as a collector and maker. We speak of quilting as therapy and I can attest to the truth in that. The color, pattern and texture of fabric is key to my creative process. The compassion and love felt in giving a finished quilt lends comfort. Delving further, I considered the deep history of textile, it's strong role in culture throughout the ages, the need it fulfills in physical protection, comfort and expression. Overthink much? It's in my nature. But in this quiet moment of reflection I found myself justified in feeling thankful for fabric. As we enter the season of gratitude and giving, may we each take the time to reflect on what truly brings joy to our hearts and to those we care deeply for. How can we as makers radiate the kindness within creating? We look forward to being a part of meaningful moments as you create gifts for celebrating the season. Much love and gratitude to you this Thanksgiving!



How about a happy harvest quilt this Thanksgiving weekend! We like to say Shannon's favorite color is gingham (followed closely by red polka dot) so these buffalo plaid pumpkins were a must-make for Shannon White! She used the Cozy Up fabric collection by Coriander Quilts to make the Autumnal quilt pattern by Moda Fabrics. It's a free pattern available from Corey Yoder's blog! We have just a few kits left for this darling quilt! You'll get the pattern and yardage for piecing the 62" x 82" quilt top and binding for $127.99. Pick one up in-store or order from our website!
cornwagonquilts.com
A few more openings for
Saturday Sampler 2022!
Fabric is on the way for our new Saturday Sampler Mystery BOM beginning in January and after evaluating our availability, we're opening 24 more spots in the program! If you were hoping to get in on our next project but missed the registration window, now is your chance to jump in! Please click
here
to read through all the details and rules for the program. We're calling this year's BOM
A Thoroughly Modern Mystery
and we can't wait to start sewing our new exclusive quilt designed by Suzanne Jackman. You're going to love it!
Join us at the Corn Wagon tomorrow for our Small Business Saturday Sale!
All Christmas yardage will be

20% off!

All regular price merchandise at the Quilter's Mercantile will be

20% off

!

Choose one regular price item of your choice for

25% off!

We're also bringing back our free yard of fabric offer with any gift card purchased in-store, valued $50 or more! Whether you include the free yard coupon in your gift card giving or keep it for yourself, we'll never tell! Wink wink. One coupon per customer. Free Yard of Fabric offer begins on Small Business Saturday and runs through December 23, 2021. We have lots of non-quilters stop in looking for the perfect gift for the quilter in their life and a gift card is the best way to let that seasoned sewist pick out exactly what they need for their next project! They're always so excited to discover there's a free yard of fabric involved so don't be afraid to send them a hint! Let's recap the great deals going on tomorrow, Saturday, November 27th:


20% off Christmas Fabric Yardage!

Fat Quarters & Kits not included.
20% off all items at the Quilter's Mercantile!

Handmade goods not included.
25% off one regular price item of your choice!

Limited to in-stock items. Some exclusions may apply.
Free Yard of Fabric Coupon
included with Gift Card purchase valued $50 or more! One per customer, available in-store only.
Registration is now open for our 2nd Wednesday Club for 2022!
Our longest running club here at the Corn Wagon, The 2
nd
Wednesday Club has roots in our earliest days of business more than 20 years ago. Some of these quilters have been with us since the beginning, others are new members, all are friends with a common love for quilt-making. Participating in an optional block-of-the-month program, this 12-month club focuses on making a new quilt each year. Fun extra's include: on-time drawing, project show-and-tell and yummy treats to share!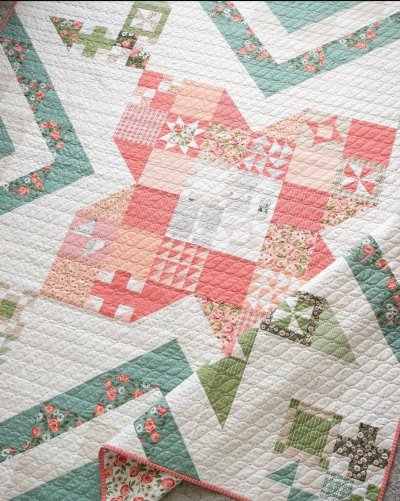 This year our 2nd Wednesday Club will be making the
Rose in Bloom
block-of-the-month sampler quilt by Vanessa Goertzen of Lella Boutique. The finished quilt is 84″ x 84″ made using the
Love Note
fabric collection also by Vanessa Goertzen for Moda Fabrics. This project is best suited for intermediate quilters. Kits for this beautiful quilt will be available exclusively to club members. You will receive all of your fabric in January. We will piece a few blocks each month, finishing the quilt in December 2022. This program is available in-person only. Monthly meetings lead by Marsha Harward and Chris Chamberlain will take place on the 2nd Wednesday in our Schoolhouse at 6:00-8:00pm.
2nd Wednesday Club Fee:
New members, $35.00/year; Returning members $20.00/year
You may join 2nd Wednesday just for the fun of meeting with a wonderful group of makers for inspiration and quilting camaraderie each month without making the
Rose in Bloom
quilt. If you would like to join the club
and
participate in the block-of-the-month, a $100 deposit (tax included) will reserve your
Rose in Bloom
kit with the remaining kit balance due by 01/12/2022.
Please visit or call the shop to register for Second Wednesday Club. 801-491-3551
---
Upcoming Sales & Events





Holiday Hours:


CLOSED Friday, November 26th for Black Friday
OPEN 10am - 5pm Saturday, November 27th - Small Business Saturday!
CLOSED Friday, December 24th for Christmas Eve
CLOSED Saturday, December 25th for Christmas Day

Monday at the Merc!
Take advantage of 20% off one regular price item of your choice every Monday at the Quilter's Mercantile! Located directly behind the quilt shop, the Merc has gifts for everyone on your list! Promotion excludes baked goods and other local handmade goods.

Handwork Club
Every Tuesday, 10:00am - Noon
This delightful weekly club is for anyone who would like to work on a hand stitching project while learning new hand stitching skills. It's a great chance to finish our own projects and relax with a fun gathering of sewing friends. No fee to attend. Simply come and join us!

Free Wool Applique Demo
Wednesday, December 1st, 11am - Noon
Marianne Michaels will be demonstrating how fun and easy wool applique is. She has lots of tips that she is excited to share with you. Sit in on this one hour, free demo to learn all the basics and ask questions with our wool expert. Once you see just how easy wool applique is to do, you will be excited to start your own project! No supplies or registration needed, simply stop in the Schoolhouse.

Wrong Price Wednesday is Back!
Every Wednesday our pre-cut fat quarters are only $3.00!

Regular Price $3.75.



Time Out at the Wagon (Open Sew)
Every Wednesday, 10:00am to 4:00pm
Put yourself in Time Out at the Wagon in our School House located directly behind the quilt shop! At times we all need time out from housework, phone calls, and everyday responsibilities. Bring your current sewing project to "Time Out at the Wagon" and do just that. Marsha is looking forward to being in Time Out and hopes lots of you will join her.

Snuggly Snowflake Quilt Class
Monday, December 13th, 6:00pm - 9:00pm
One more EasyPiecing Grid opportunity before 2021 comes to a close! Monday, December 13th, 6:00 - 9:00 p.m., Heather Dunn will be back to show you how easy and fun it is to layout and piece this large-scale snowflake. Like a favorite winter sweater, when it is time to snuggle up and get cozy, this Snuggly Snowflake lap quilt will be just right! It's also a great size for gifting! Register now online or in-store.



Thank you for supporting your local brick-and-mortar quilt shop!


We feel honored to be part of such a wonderful quilt-making community.



We hope you'll visit us again soon,
Jen and the Girls
at Corn Wagon Quilt Co.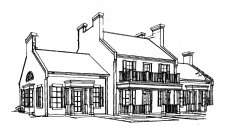 We would love to hear from you!
801-491-3551
cornwagonquilts.com