What to give, what to give...
It's the question on everyone's mind right now. What meaningful, memorable gift can I wrap up and tie with a bow to show my love on Christmas? There's a never-ending supply of "things" to choose from but so often the material items just don't feel like the right gift -- unless of course you're talking about a quilter -- then the phrase "material gift" takes on a whole new meaning. My fellow fabric lovers know exactly what I mean but even so, let's consider another option for the ideal quilter's gift. As my children have grown older we have moved from giving toys and frivolous joys to wrapping up the gift of experience. It can be done on almost any budget yet holds limitless value to the receiver. A gift of experience can come in many forms, but for the quilter, I'm suggesting a class. Send your dear maker friend for an evening of learning at the Corn Wagon Schoolhouse! We have a variety of interesting classes, clubs and events that allow you to give the gift of time and inspiration. While you're at it, sign yourself up as well and create a memory you'll both hold dear.

Class members will also enjoy 15% off class supplies and other regular price items purchased while attending class!

Let's take a look at some of our upcoming opportunities. Remember to check our website often for new additions to our schedule and to view supply lists and more!


cornwagonquilts.com
Gift Card + FREE Yard of Fabric!
Not sure exactly which class, club or event your beloved quilter would like most? No Problem! Give them a Corn Wagon Gift Card and encourage them to view our class list online. Our gift cards are good toward ANYTHING at the Quilt Shop and Mercantile including fabric, notions, gifts, services and, yes, even classes! Printable gift cards can be purchased from our website homepage or we invite you to take advantage of our FREE YARD OF FABRIC offer with your in-store purchase of a gift card valued $50 or more! One coupon per customer. Offer ends 12/23/21. Coupon expires 05/31/21.

The Snuggly Snowflake Quilt
is a class you can gift
before
Christmas and your quilty friend can have a freshly finished quilt in time for the holidays! Monday, December 13th, 6:00 - 9:00 p.m., Heather Dunn will be back to show you how easy and fun it is to layout and piece this large-scale snowflake using the EasyPiecing Grid by TenSisters Handicraft. Like a favorite winter sweater, when it is time to snuggle up and get cozy, the
Snuggly Snowflake
lap quilt will be just right! It's also a great size for gifting! Choose Christmas fabrics for a holiday look or choose other fabrics for a quilt you can enjoy all winter long. Select a variety of fabrics for depth - the scrappier the better! You also get to choose from 3 different sizes : 58" x 58", 43" x 43", or a 29"x 29" wall quilt depending on which grid size is right for you. Whatever you choose, you'll look forward to using it during the snowy season! Just a few seats left! Registration is $30 for the class. Supplies sold separately. This beautiful quilt was made by Heather using a variety of red and ivory scraps from her stash! Be sure to check out the ultra snuggly minky she used on the back!
The Nova Quilt
is a beautiful design by G.E. Designs Iceland made using a clever technique you're going to have so much fun with! Modern starbursts are made using 10" precut squares. In this class you'll learn to piece an easy block, slice it up, and sew it back together for a really interesting look! It's a great pattern for showing off your favorite fabrics. You will learn several new techniques and ways to use the
Stripology Squared Ruler
by Creative Grids with instructor Cheryl Wallin (you're gonna love her!) Register now for our all-day class Friday, January 14th, 10:00-5:00 at the Schoolhouse. The quilt pictured above was made by Cheryl using a mix of Tula Pink fabrics and blenders.
How to Make a T-Shirt Quilt
is something every quilter should learn. Cheryl Wallin has perfected the art and is ready to spend a day sharing all the best tips and tricks for piecing a no-stress t-shirt quilt. She will demonstrate how using the
Too Cool T-shirt Quilt
template system simplifies planning your own unique quilt layout for perfectly fitting blocks regardless of t-shirt size or logo type. Learn the right way to use interfacing to stabilize your shirts and have fun turning your treasured T's into an heirloom quilt.
Register now
for Friday, January 28th, 10:00-5:00 and start gathering at least 15 t-shirts to include in your quilt. I made the quilt shown above as a graduation gift for my High School Senior while taking Cheryl's class! I was amazed at how easily I was able to work in all of my son's school shirts beginning with Kindergarten up through his senior year. Since taking Cheryl's class I have made two more t-shirt quilts and wouldn't want to make them any other way!
Registration for our Saturday Sampler 2022
would be a gift that would last the whole year through! Luck for you, we have opened a few more spots in the program but they will fill quickly! $75 registration includes the cost of a finishing kit and reserves your monthly kits January - October for our next mystery block of the month titled
"Thoroughly Modern Mystery"
designed by Suzanne Jackman, Splendid Speck. Beginning the 2nd Saturday of each month, kits are available for pickup or mailing subscription (shipping charges apply) with fabrics and a pattern for piecing another portion of the mystery quilt. When club members personally bring the previous month's assignment into the quilt shop during the one-week allowance, they will receive the next kit free! Otherwise each kit is $6.50 (includes tax). At the end of the program, we'll reveal the finished quilt along with your finishing kit and instructions for putting all the pieces together. It's so much fun for quilters of all skill levels! The fabrics pictured above are a clue as to the overall color scheme and style the
Thoroughly Modern Mystery Quilt
will have. We can't wait to watch this mystery unfold and hope you'll join us!
And finally, what quilter wouldn't love a weekend sewing retreat?
Our
Sew-It-All Weekend
is a 2-day sewing retreat where quilters can bring ANY sewing project and, well, sew it all weekend in our state-of-the-art retreat rooms at Corn Wagon Too. $75 includes lunch both days as well as fun games and a chance to win prizes. Retreaters can take advantage of discounts at the Quilt Shop and Mercantile while in attendance. Chirs Chamberlain and Jen Tanner will be there to hostess and help you trouble shoot. Even if we enter as strangers, we always leave as friends. That's just what quilting does! We have four different weekends on the schedule for 2022 with our next one coming right up in January, Friday 21st and Saturday 22nd! Visit our
online class list
for all the dates and reserve seats right away.
December Pillow Cover of the Month
It's the final addition to the Pillow of the Month collection by Natalie Smith of ella+charming! December's quilted pillow cover is all about decking the halls. Christmas wreath, present and tree are all pieced in a scrappy mix of fresh holiday colors. We have a limited number of kits in-store for this darling 18" pillow cover. It includes the pattern and fabrics for the pillow front and back. Pillow insert and optional zipper not included. A PDF version of this pattern is available online along with patterns for the full 12 month collection! We have a few kits remaining in-store from past months so pop in and see what's available! For $20, they make a great gift!


---
Upcoming Sales & Events





Holiday Hours:


CLOSED Friday, December 24th for Christmas Eve
CLOSED Friday, December 25th for Christmas Day

Monday at the Merc!
Come see what's new for the holidays and take advantage of 20% off one regular price item of your choice every Monday at the Quilter's Mercantile! Located directly behind the quilt shop, the Merc has gifts for everyone on your list! Promotion excludes baked goods and other locally made goods.

Handwork Club
Every Tuesday, 10:00am - Noon
This delightful weekly club is for anyone who would like to work on a hand stitching project while learning new hand stitching skills. It's a great chance to finish our own projects and relax with a fun gathering of sewing friends. No fee to attend. Simply come and join us!

Wrong Price Wednesday is Back!
Every Wednesday our precut fat quarters are only $3.00!

Regular Price $3.75.



Time Out at the Wagon (Open Sew)
Every Wednesday, 10:00am to 4:00pm
Put yourself in Time Out at the Wagon in our School House located directly behind the quilt shop! At times we all need time out from housework, phone calls, and everyday responsibilities. Bring your current sewing project to "Time Out at the Wagon" and do just that. Marsha is looking forward to being in Time Out and hopes lots of you will join her.

Thank you for supporting your local brick-and-mortar quilt shop!


We feel honored to be part of such a wonderful quilt-making community.



We hope you'll visit us again soon,
Jen and the Girls
at Corn Wagon Quilt Co.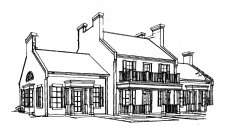 We would love to hear from you!
801-491-3551
cornwagonquilts.com