Skip Navigation
Website Accessibility
Kids Love Quilts! See what's new in our children's department.

Kids love Quilts,
especially when they know it was handmade just for them.
It's like a warm hug every time they wrap up in it; a safe, cozy, familiar feeling children of all ages hold dear. It's the perfect gift and there's still time to stitch one up quick before the Holidays! We have several new quilt kits for babies and kids in store as well as darling gifts ideas for pairing with quilts at the Merc. So what goes into making the ideal children's quilt? Let's look at a few considerations that can help ensure your quilt, made with love, will be one that can be enjoyed for years to come.

The first thing to consider is textile quality. Kid's quilts are meant to be loved. They need to be tough enough to drag around the house and even take on the road, sturdy enough for blanket forts, strong enough to withstand many washings and soft enough to lend comfort on rough days. All of our fabrics here at Corn Wagon Quilt Co. qualify as "Quilter's Quality Cottons." It's an industry standard that signifies a higher thread count as well as higher quality, dye-fast pigments and fabric finishes. Yes, you'll pay a little more for Quilter's Quality but your finished product will wash better and last longer and that's always a must!



Next let's consider size. Quilt size should correlate directly with quilt function. When it comes to baby quilts, you can opt for something sweet and tiny, perfect for bundling a newborn and laying on the floor for some playtime. This smaller size can continue to serve as a lovie or security quilt as the baby grows. The Kimberly quilt above is a great example at just 32" x 35." Karen Averett used a gentle combination of fabrics by 3 Sisters of Moda to piece this adorable baby quilt found in the Fat Quarter Baby book by It's Sew Emma. Kits are $64.99 and include fabrics for the top and binding as shown. Your sweet little one will need a bow of their own and we have the softest little baby headbands at the Merc! How about a natural wood and macrame teething ring and silicone snack cup. Both are proven mom favorites and we just received a shipment!

For a baby quilt that can grow with the baby, go crib size! A standard crib size quilt is 45" x 60." It makes an excellent lap quilt well into the tween years, so depending on your fabric and pattern choice, a crib quilt can remain useful well beyond the crib. The Dutch Tulips quilt, also by It's Sew Emma, is 48" x 64" so while it's perfectly sweet for a baby girl's nursery, this darling pattern will suit a young lady into her teens. Denise Thompson made this cutie using Impressions Orange Peel Templates, included along with the fabrics and pattern in our kit for $151.99. More fun from the Merc: gauze swaddlers matched with a baby beanie are available in pink or blue. We love these silicone zipper pouches for storing on-the-go baby goods. Some come with a teething ring, others a silicone pocket bib, all are easy to clean and sure to make parent's happy.



Now let's talk color! When given the option, kids will almost always pick the brightest happiest color possible so don't be afraid to go bold with their quilts! Let them pick a favorite fabric then you can pull a color scheme based on their choice. If that's not an option, play detective and discover their favorite things! Do they have a special interest, favorite character, sports team, animal or pet? Take that and run with it to build a personalized palette they can identify with. The Chatterbox Robots Quilt is a great example of bright color used to create playful energy! You can't help but smile as you take a closer look to find circuit boards, nuts and bolts, science sketches and "Rollicking Robots" (that's the name of this fabric collection by Patrick Lose). It's a combination that would appeal to any child! Pieced by Julie Hancock and quilted with circuit boards by Dorene Johnson. You better believe we have kits! They're $99.99 and include the pattern by Swirly Girls and Rollicking Robots fabrics for piecing the 58" x 72" quilt top and binding.



If you're unsure about color, the absence of color can be just as appealing especially for infants as their eyesight continues to develop. The baby quilt below features striking black, white and grey in a graphic design pieced by Jen Tanner. Finishing at 42" square this modern baby quilt features fabrics from the Illustrated collection by Alli K Design. Kits include the Night Owl Baby pattern and fabrics for the quilt top and binding for $55.99. Shannon has brought in the softest, sweetest baby clothes from Mudpie and there's another one of those natural wood and macrame teething rings! Silicone bowl and spoons come with a lid in fabulous colors. This set of milestone blocks can be used to document your little one's growth in photos taken while laying on the quilt you made! Super cute indeed!



Add a bit of whimsy to your quilt! Play on the joyful energy of childhood for a design that will make them smile. These elephants were already feeling playful but we love how turning one block "against the herd" makes them feel a bit cheeky. By making these whimsical elephants using more traditional prints and a monochomatic chambray color scheme, Karen Averett gave this herd on-trend style. Stomping Ground by Wendy Shepherd is a quilt pattern that would be fun to play with your color and fabric choices (Have you ever read Elmer? Now, wouldn't that be fun?). We have patterns and kits for this 48" x 60" crib size quilt for $102.99. We just can't get enough of these adorably soft baby knits and you can't go wrong with jersey knit swaddling blankets! We have the most fabulous colors available at the Merc!


Let your quilt tell a story! Take advantage of specialty prints like the viking border print below and choose supporting fabrics that will complement the tale. For this Super Simple Strip Quilt, Jen Tanner built on the Vikings collection by Turnowski for QT Fabrics, with supporting basics that feel like night sky and rocky shorelines giving the quirky characters an appropriate story setting. Edge-to-edge machine quilting by Dorene Johnson continues the ocean saga. We have a variety of Super Simple Strip Quilts here at the shop, each featuring a different children's theme, for $42.99. Working with fabrics and a pattern that allow for fussy cutting is one of my favorite ways to compose a quilt story.

Perhaps the best advice for making quilts for babies and children is Keep it Simple! There's no need to make it complicated. As mentioned before, these quilts are going to be LOVED. We don't want anyone to cringe when their kiddo drags their intricately sewn masterpiece everywhere they go. I can guarantee this quilt will take a spill or too and maybe even get shared with the dog here and there so it's a safer bet to keep your time investment at a minimum. None of the quilts I've shown you today are overly complicated. Most would qualify as quick and easy! They would even be great patterns to get your kids into the sewing room to help with their quilts.

The simple beauty shown below was pieced by Lynette Christensen using the Ocean Song pattern by Villa Rosa Designs. Their patterns are some of our favorites when we want to "keep it simple." Kits for this 46" x 53" little darling are just $49.99! Hemming a pair of double gauze swaddle blankets to go with your quilt is an easy way to create a complete set for gifting! The bolts shown below are just two of several styles we currently have in stock.



I hope you've found some ideas for your next children's quilt today. Next time you're at the quilt shop, be sure to wander downstairs to our children's department and see what's new! You'll find lots of whimsical fabrics, baby flannel, minky, double guaze, hemstitching kits, books and patterns all catered to kids! Our newest addition -- Art Gallery Fabrics has turned some of their best selling fabrics into flannels and they are GORGEOUS! If you love sewing with Art Gallery because you love the way their fabrics feel, wait till you feel these flannels! Golly, are they good!


cornwagonquilts.com
Where has all the minky fabric gone?
You may have noticed everyone is running low on minky fabric these days and we are no exception. Like most industries, we are experiencing supply chain delays and shipments are running behnd. We want to reassure you that we will continue to carry your favorite Shannon Cuddle fabrics and have quite an order on the way. Unfortunately it is impossible to know exactly when it will arrive. We appreciate your patience and promise to let you know as soon as we receive more. Until then, we do still have a few colors and prints in stock!!! Come in and see if we have what you're looking for. It's our favorite thing to back children's quilts!


---
Upcoming Sales & Events





Holiday Hours:


CLOSED Friday, December 24th for Christmas Eve
CLOSED Saturday, December 25th for Christmas Day
Closing Early at 3:00 p.m. Friday, December 31st for New Year's Eve
CLOSED Saturday, January 1st for New Year's Day

Monday at the Merc!
Take advantage of 20% off one regular price item of your choice every Monday at the Quilter's Mercantile! Located directly behind the quilt shop, the Merc has gifts for everyone on your list! Promotion excludes baked goods and other locally made goods.

Handwork Club
Every Tuesday, 10:00am - Noon
This delightful weekly club is for anyone who would like to work on a hand stitching project while learning new hand stitching skills. It's a great chance to finish our own projects and relax with a fun gathering of sewing friends. No fee to attend. Simply come and join us!

Wrong Price Wednesday is Back!
Every Wednesday our pre-cut fat quarters are only $3.00!

Regular Price $3.75.



Time Out at the Wagon (Open Sew)
Every Wednesday, 10:00am to 4:00pm
Put yourself in Time Out at the Wagon in our School House located directly behind the quilt shop! At times we all need time out from housework, phone calls, and everyday responsibilities. Bring your current sewing project to "Time Out at the Wagon" and do just that. Marsha is looking forward to being in Time Out and hopes lots of you will join her.

Thank you for supporting your local brick-and-mortar quilt shop!


We feel honored to be part of such a wonderful quilt-making community.



We hope you'll visit us again soon,
Jen and the Girls
at Corn Wagon Quilt Co.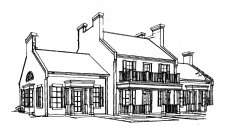 We would love to hear from you!
801-491-3551
cornwagonquilts.com