Skip Navigation
Website Accessibility
Countdown to Christmas! How's your sewing going?

Raise your hand if you're likely to spend some time sewing on Christmas Eve...
Me!!! Never mind the fact that I began planning my holiday sewing a year ago, bought fabric back in June, started cutting things out in October... it never fails... in fact it's almost tradition to wait for Santa while stitching up some last minute gifts. So what do you have in the works? Stockings? Ornaments? Christmas Pajamas? QUILTS?... All of the above? My son and I are working to finish a quilt for his best friend. It's the snuggliest Mammoth Flannel throw quilt and he's going to love it! Bonus: my son and I are having a great time sewing. We turn up our playlist, talk about ALL the things and sew the hours away. We might even finish before Christmas Eve! But then what would my sewing machine think if I didn't show up for our traditional Christmas Eve sewing date? Never fear! There's always something that needs a last minute stitch.



Ruby is a pretty little featherweight belonging to our own Shannon White. Isn't she looking festive for the season? If you know Shannon, you know she has a thing for red and white polka dots so this little darling was custom painted just for her! Shannon has kept her machine busy indeed with not one but two darling new Christmas quilts to share.



For the first quilt, Shannon used one of her favorite go-to, quick and easy quilt patterns. 5 & Dime by All Washed Up is fat quarter friendly. The addition of a feature fabric allows you to show off a favorite print in long vertical strips. For her gnome version, Shannon highlights the Gnome-antics collection by local artist, Jennifer Pugh. Mixing in a few Christmas basics like buffalo checks, stars, snowflakes and stripes, Shannon created a generously sized lap quilt that's sure to be a seasonal favorite at the "White House." Our kits include the pattern and fabrics for piecing the 67" x 93" quilt top and the perfect black and white striped binding for $92.99. It's a project so simple, you could have it finished by Christmas!



Gnomes. They're everywhere! We just can't resist them with their stocking hats, round little noses and white-as-snow beards. You'll need a few to go with your new quilt and you can find them hiding around the Quilter's Mercantile just waiting to find their new home. In fact, Shannon has stocked the Merc with all kinds of cute holiday decor and Christmas gift ideas! One of my personal favorites is this adorable set intended to serve cookies and milk to Santa -- peppermint style straw included!



Did you know we carry handmade quilt ladders? Yes, indeed! Norsewood is a local craftsman dedicated to country living at it's best. He uses solid domestic wood that is sustainably sourced. Following the old Norse saying, "Embrace the awesome power of simplicity," Norsewood quilt ladders have a clean, shaker-style feel. They come in several sizes and colors that can be custom made to order through our Quilter's Mercantile. We just so happen to have a few ready to go at the Merc so you can add a bow and find it next to the tree come Christmas morn. The styles shown below are 5.5 feet by 12 inches and run $76 each. They're perfect for tucking into a tight corner to add warmth while displaying your gorgeous quilts.



The quilt hanging on the ladder was pieced by Jen Tanner using a Layer Cake of Jen Kingwell's Low Volume Wovens. If you've ever worked with Moda's silky soft wovens, you know you're in for a treat! They wash beautifully. The Winchester Quilt is a stylishly simple quilt designed by Villla Rosa. We sold out of our first round of kits quickly but will have more available Monday morning. For just $63.99 you'll have a striking neutral lap quit finished at 54" x 72" in no time at all!



The second quilt Shannon has finished up just in time for the season of giving is a unique row quilt from Art Gallery Quilts. Joy to the World is a quilt pattern available as a free pattern download here. It features the Cozy and Magical fabric collection by Maureen Cracknell. A modern holiday color scheme is an unexpected twist to otherwise traditional style. Kits are $129.99 and include the oh-so-popular Cozy and Magical fabrics just as called for in the original pattern. Finished size is 76" x 77." Take a closer look at the delightful Scandinavian style snowflake quilting by Dorene Johnson.

We can't wait to see what you're sewing up for Christmas! Be sure to tag us in your Facebook and Instagram posts @cornwagonquilts and @cornwagonmercantile so we can follow your progress and cheer you on as the midnight hour draws near. And when you run out of thread or your rotary blade turns dull, you know we've got your back!



cornwagonquilts.com
Gift Card + Free Yard of Fabric!

Our gift cards are good toward ANYTHING at the Quilt Shop and Mercantile including fabric, notions, gifts, services and classes! That makes them the ideal gift for any sewist. Printable gift cards can be purchased from our website homepage or we invite you to take advantage of our FREE YARD OF FABRIC offer with your in-store purchase of a gift card valued $50 or more! One coupon per customer. Offer ends 12/23/21. Coupon expires 05/31/21.
If you're looking for a winter quilt
that doesn't necessarily holler, "Merrrrrrry Christmas, everybody!" may I suggest this forest themed flannel quilt featuring
Folk Art Flannel
by Janet Nesbitt of One Sister for Henry Glass Designs. Log cabin blocks combine with simple animal applique for a 81" square lap quilt. Wouldn't it be a great year-round addition to your cabin or a fun kids quilt for your little outdoor adventurer? This kit is filled with the softest quilter's flannels and pattern for $172.99. The Folk Art Flannels III pattern is another design available as a free download
here.

---
Upcoming Sales & Events





Holiday Hours:


CLOSED Friday, December 24th for Christmas Eve
CLOSED Saturday, December 25th for Christmas Day
Closing Early at 3:00 p.m. Friday, December 31st for New Years Eve
CLOSED Saturday, January 1st for New Year's Day

Monday at the Merc!
Take advantage of 20% off one regular price item of your choice every Monday at the Quilter's Mercantile! Located directly behind the quilt shop, the Merc has gifts for everyone on your list! Promotion excludes baked goods and other locally made goods.

Handwork Club
Every Tuesday, 10:00am - Noon
This delightful weekly club is for anyone who would like to work on a hand stitching project while learning new hand stitching skills. It's a great chance to finish our own projects and relax with a fun gathering of sewing friends. No fee to attend. Simply come and join us!

Wrong Price Wednesday is Back!
Every Wednesday our pre-cut fat quarters are only $3.00!

Regular Price $3.75.



Time Out at the Wagon (Open Sew)
Every Wednesday, 10:00am to 4:00pm
Put yourself in Time Out at the Wagon in our School House located directly behind the quilt shop! At times we all need time out from housework, phone calls, and everyday responsibilities. Bring your current sewing project to "Time Out at the Wagon" and do just that. Marsha is looking forward to being in Time Out and hopes lots of you will join her.

Thank you for supporting your local brick-and-mortar quilt shop!


We feel honored to be part of such a wonderful quilt-making community.



We hope you'll visit us again soon,
Jen and the Girls
at Corn Wagon Quilt Co.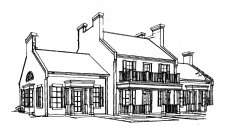 We would love to hear from you!
801-491-3551
cornwagonquilts.com