Quilts Inspired by Decades Past

Quilting is an art steeped in history.
Reminders of decades past are inherent in every quilt made. Even the most modern quilts pay homage to quilt heritage. Take a look at the project you're currently working on. What history do you see? Is there a tale from the past? Are the fabrics reproductions from days gone by? Did the pattern maker harmonize with notes from another era? Is your quilt pieced from snippets of your own personal story? Here at the Corn Wagon, we strive to offer a broad variety of inspiration and with that comes inspiration that spans the decades of quilting history. As we step forward into yet another year of our quilting saga, I thought it might be fun to look at a few quilts currently on display at the shop and consider how each gives a nod to decades past. I can't help but wonder, as new generations look back on the quilts we're making in 2022, what will stand out as inspiration to makers of the future?



It's always fun to see one quilt pattern made from two very different fabric selections. Although they appear as complete opposites, both quilts look as though they were pulled from grandma's old trunk. In this case the quilt on the left was made using Walnut Creek fabrics inspired by the 19th century by Julie Hendricksen. Navy, turkey red and cheddar are traditional dye colors used throughout the 1800's. Grounding this triad with rich browns keeps this quilt true to era. The quilt on the right was made using Sugarcube fabrics by Whistler Studios, designed to resemble feed sack prints common in the 1930's. Sweet florals in retro shades of red, yellow, blue and green paired with crisp white gives the Welcome Home quilt an entirely different place in quilt history. Both quilts follow the same pattern, available as a free download from Windham Fabrics yet look how different each feels. Which would you choose? We have kits for both in-store and online. Custom quilting by Ramona Sorensen sets each of these quilts apart!



Grandma Rumball's Broken Dishes is a quilt designed by our own Karen Averett who had a great grandmother in mind when she made it. When Grandma Rumball traveled west across the plains, she carefully packed her china, brought with her from England and made the tedious trek to Utah. Her china survived the journey until it was being moved into her home where it evaded the grasp of it's carrier and fell to the floor -- Broken Dishes. It's a historic quilt pattern given deeper meaning with a little family history. Karen chose a combination of colorful Civil War reproduction fabrics and shirtings to memorialize her grandmothers experience. Lucky for us, she pulled together a few kits!



The Deco Quilt was designed by Lo & Behold Stitchery to echo the glamorous style of the Roaring 20's. Four block styles arranged to play with positive and negative space are a genuine representation of Art Deco architecture. Averi Smith modernized the look with an on-trend color scheme that marries two decades a century apart. Kits and patterns for this gorgeous design sold out before we could even announce it was here! What do you say... should we make more kits and bring this one back to the shop? We'd love to hear what you think! In the mean time, you can purchase the Deco Quilt pattern in pdf form from Lo & Behold Stitchery.



Skip through a few decades into the 60's and take a look at this fantastic quilt! Designer, Blair Stocker discovered a quilt top at an antique store dated from the 1960's. She was intrigued by it's unique design and set to working out a pattern that incorporated the retro blocks with an idea she had brewing. Introducing Skiddy, a value-based, fat-quarter-friendly, scrap quilt by Wisecraft. Cymoni Whatcott made this 64" x 80" quilt exactly like the one featured on the pattern, using fabrics from the Heirloom collection by Alexia Marcelle Abegg for Ruby Star Society and I'm telling you, it's retro perfection! Kits are available in-store and online. We recommend using Wisecraft's Ruby Ruler to help you with value placement and for squaring things up.



When we talk about quilting fabrics that have history, batiks are often overlooked. While it was in the 1960's that batik became popular in America, this unique textile dates back thousands of years. The art of decorating cloth using wax and dye has been used for centuries in cultures around the world like China, Malaysia, India, Europe and South America. It's an art that is becoming ever more popular with contemporary artists and quilter's are no exception. Marianne Michaels used a selection of tropical hued batiks to piece the mod Pineapple Pop quilt and the result is delicious! Kits are available in-store and online for this 62" x 84" ode to paradise designed by Stacy Iest Hsu.

You might have noticed the edge-to-edge quilting on the quilts shared today. Dorene Johnson has done a beautiful job fitting just the right quilting design to each unique quilt. Her turn around time is currently just two to three weeks and we would love to help you choose a design that will make your quilt a true heirloom that will be appreciated for years to come!

cornwagonquilts.com
Seasonal Tablerunner Classes
Join Natalie Smith as she takes you through the year in this class series all about Table Runners. Sat Jan 22, 10am-2pm is the first class in a series of 5 from the Tabletastic 2 book by Doug Leko. It's a blue, white and gray WINTERY table runner -- just the thing to complement almost any size table or hearth. Quick quilters can sew the entire top in class, with tips and a printed guide to help you make your table runner quickly and easily. Kits will be available in-store for each runner in the series so you can make yours just like Natalie's (shown here) or you may choose your own combination. It's a perfect project to begin with the New Year that will give you something to look forward to throughout 2022. You'll register for each class separately so you can choose your favorites or sign up for them all. You'll use the same pattern book for all five classes! Register now on our website & contact the shop to secure your kit.

---
Upcoming Sales & Events



Monday at the Merc!
Take advantage of 20% off one regular price item of your choice every Monday at the Quilter's Mercantile! Located directly behind the quilt shop, the Merc has gifts for everyone on your list! Promotion excludes baked goods and other locally made goods.

Handwork Club
Every Tuesday, 10:00am - Noon
This delightful weekly club is for anyone who would like to work on a hand stitching project while learning new hand stitching skills. It's a great chance to finish our own projects and relax with a fun gathering of sewing friends. No fee to attend. Simply come and join us!

Wrong Price Wednesday is Back!
Every Wednesday our pre-cut fat quarters are only $3.00!

Regular Price $3.75.



Time Out at the Wagon (Open Sew)
Every Wednesday, 10:00am to 4:00pm
Put yourself in Time Out at the Wagon in our School House located directly behind the quilt shop! At times we all need time out from housework, phone calls, and everyday responsibilities. Bring your current sewing project to "Time Out at the Wagon" and do just that. Marsha is looking forward to being in Time Out and hopes lots of you will join her.

Thank you for supporting your local brick-and-mortar quilt shop!


We feel honored to be part of such a wonderful quilt-making community.



We hope you'll visit us again soon,
Jen and the Girls
at Corn Wagon Quilt Co.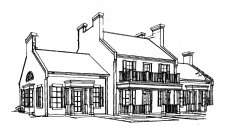 We would love to hear from you!
801-491-3551
cornwagonquilts.com